David James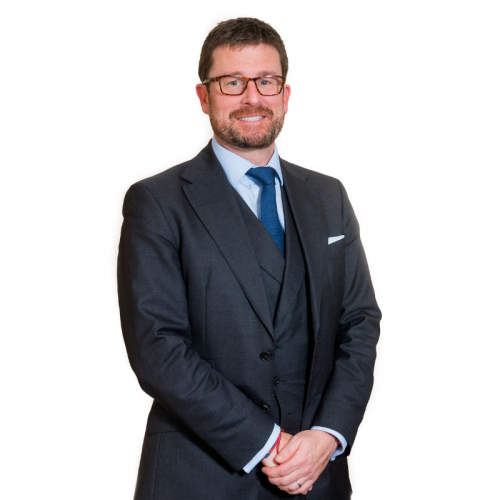 David is a sought after advocate. Lay, professional and corporate clients receive a tailored service aimed at prosecuting and defending positions, protecting reputations and assets.
David's client based approach to practice ensures lay, professional and corporate clients remain central to the court processes and are fully integrated, informed and advised at all stages of case management.
David's approach to a client's case epitomises thorough preparation, problem solving and strategic management of cases to achieve optimum results at court hearings and trials. David encourages electronic working practises to ensure clear presentation of cases and fluidity and speed of communications.
David has particular skills in mastering large volumes of data and distilling complicated issues for presentation in clear, concise and easy to follow terms for the benefit of the decision making tribunal, be it professional judges or juries.
Education
BSc (Hons), Brighton
LLB (Hons), Nottingham Trent
Appointments
Accredited for Direct Public Access instructions
Expertise
Crime
Regulatory
Inquests
Sport, Media and Entertainment Law
Public Access
Crime

David is regularly instructed on behalf of national insurer clients protecting the interests of vulnerable insured clients involved in fatal and catastrophic injury Road Traffic Accidents. David has a proven track record in successfully defending these sensitive cases particularly those requiring complex expert evidence and issues.

Cases

Examples of Serious Violence and Gangs

R v S: Defendant acquitted of involvement in drugs shooting and murder in Macclesfield.

R v K: Junior Defence Counsel for paranoid schizophrenic acquitted of murdering his sister.

R v W: Defending Gang murder and s.18 assault in Rochdale. Defendant acquitted of serious assaults following legal argument.

R v F: Defending son accused of murdering his mother. Diminished Responsibility defence.

Drugs and Organised Crime

R v K: Defending International Organised Crime Gang Leader in £1.4m amphetamine seizure.

R v B: Defending Multimillion pound Organised Crime cannabis importation.

R v DC: Defending Multimillion pound business selling 'legal highs'.

Operation Alpina: Junior Prosecution Counsel in a multi-handed prosecution of serving police officers and football hooligan groups for perverting the course of justice.

Sexual Offences

R v C: Defending School Headmaster in multiple allegations of historic sex abuse.

Financial Crime

R v T: Defendant acquitted of money laundering associated to the running of an Escort Agency featured significantly in national newspapers with return of significant seized funds.

R v C: Defending international credit card fraudster. C's exploits have been published in "Other People's Money; the rise and fall of Britain's Boldest Credit Card Fraudster" by Neil Forsyth, (Pan Books).

R v C: Defending £1m finance Fraud

R v P: Defending in international organised crime fraud and kidnapping. (reported under R v Razzaq [2009] Cr App R (S) 553)

R v A: Leading Junior in a case involving significant benefit fraud.

Road Traffic

R v J and R v P: Fatal Road Traffic Accidents involving undiagnosed neurological deterioration and Alzheimer's.

R v C: Defending a disabled driver acquitted of causing the death of two motorcyclists.

R v B: Defending motorist prosecuted for a crash into school children at a crossing outside primary school.

R v DaS: Junior Defence Counsel to Portuguese Lorry Driver accused of killing a family of six on the M6 motorway. Acquitted of causing death by dangerous driving and convicted of lesser offence of Causing Death by Careless Driving.

R v C: Defending Bus Driver involved in fatal collision with a pedestrian.

R v W: Defending lorry driver acquitted of causing the death of a pedestrian in a fatal Road Traffic Accident.

R v C: Defending GB Athlete acquitted of involvement in a multiple fatality dangerous driving prosecution.

Expert and Medical Evidence

R v K: Murder and Paranoid Schizophrenia.

R v DS and R v C: Accident Reconstruction following multiple-fatality Road Traffic Accident.

R v P & R v J: Automatism and fatal Road Traffic Accidents involving defendants with undiagnosed early onset extrapyramidal syndrome / Parkinson's disease / Alzheimer's.

R v B: Automatism involving Cough Syncope and serious Road Traffic Accident.

R v F: Causation. Whether neurological abnormalities were caused as a result of assault or post partum preeclampsia.

M (inquest): Causation and Neglect. Death resulting from alcohol withdrawal.

Book BarristerBack to top

Regulatory

Example cases

R v H: Defending Illegal Slaughterhouse under Food Hygiene Regulations.

R v M: Prosecuting Company in Breach of Waste Management Regulations.

HSE v R: Defending Breaches of Fire Regulations in a City Centre Nightclub

Fire Authority v L: Defending Reality Show Participant for Breach of Fire Regulations in Retail Outlet.

HSE v N: Defending Care Home for Breach of Health and Safety following a fall from window.

LCC v L: Defending Ten-Pin Bowling Company following amputation to engineer working on machines.

Book BarristerBack to top

Inquests

Example Inquests

Inquiry into the death of CS: Instructed by Insurance Company following a fatal Road Traffic Accident.

Inquiry into the death of JM: Instructed on behalf of Serco following death in Custody at HMP Wormwood Scrubs.

Inquiry into the death of LD: Instructed on behalf Medical Care Provider Managing Assisted Living facility following death of a vulnerable resident by hypothermia.

Book BarristerBack to top

Sport, Media and Entertainment Law

David has experience of representing sports and other entertainment professionals before the Criminal Courts.

Example cases

R v C: Defending GB Athlete acquitted of involvement in a multiple fatality dangerous driving prosecution.

Book BarristerBack to top

Public Access

David is accredited to receive instructions directly from members of the public through the Public Access Scheme.

Click here to view our Public Access pages and details of the process for instructing public access accredited barristers.

Book BarristerBack to top