Katherine White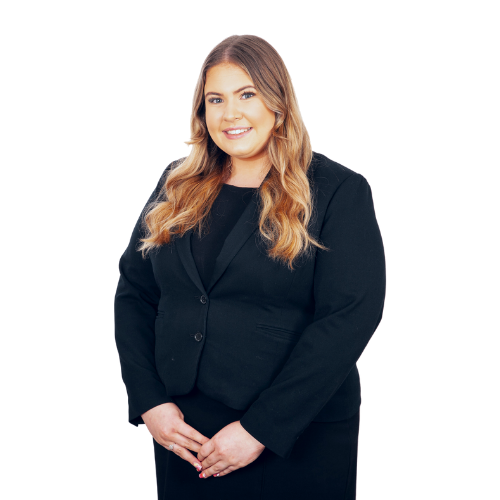 Katherine is a confident and approachable advocate. Her attention to detail, coupled with her conscientious and assiduous approach to her work, has been recognised by members of the judiciary, opposing counsel, and solicitors.
Throughout her pupillage with the Crown Prosecution Service, Katherine was exposed to a high volume of cases from charge to sentence, including undertaking reviews of case files, providing further advice to the police concerning reasonable lines of enquiry and developing an intimate knowledge of the processes and procedure relating to disclosure.
Katherine has demonstrated a proficiency in dealing with victims and witnesses in a manner which supports and informs them throughout the court process. Katherine intends to continue to finesse this skill in her developing criminal practice.
Education
Master in Law Exempting (BPTC), Northumbria University (2018) – First Class Honours
Very Competent BPTC
Professional Memberships
Member of the Honourable Society of Inner Temple (Call 2018)
Expertise
Crime

Crown Court

Katherine is a Grade 2 Prosecutor and has experience dealing with a variety of matters, including Pre-Trial, Trial, Sentence and Appeal hearings and will continue to strive to undertake more complex and challenging criminal work.

Cases of Note

Led Junior

R v ASJ: Led by Richard Thyne KC. Prosecuted a 19-year-old man was convicted of stabbing two men to death and sentenced to life in prison with a minimum term of 24 years. The case was covered on the BBC, the Star and the Doncaster Free Press.

Junior Alone

R v TE: Secured a suspended sentence order for an individual following a guilty plea to an offence of blackmail. Reported in the Derby Telegraph.

R v HB: Theft from an employer initially valued at over £130,000; basis of plea for theft to the value of £90,000 was proffered. Conference with reviewing lawyer; further advice on evidence and acceptability of basis of plea provided and followed. Reported in the Examiner Live.

R v JD: Prosecuted a dangerous driving sentence which was described by the Sentencing Judge as one of the worst cases of dangerous driving he had seen. Reported in the Star.

R v PB: Prosecuted the son of the deputy mayor of Grimsby for a number of offences committed against his father. Reported in the Grimsby Telegraph.

R v NB: Prosecuted burglar for a number of burglaries where he targeted elderly residents. Reported in the Daily Star.

R v JE: Committal for sentence for possession with intent to supply approximately £23,000 worth of Class A and Class B drugs that were being stored in a shipping container where consideration for Proceeds of Crime Act proceedings were given. Reported in the Hull Daily Mail.

R v DD: Secured a community order for an individual charged with being in possession of a bladed article in circumstances where there was a risk of serious disorder.

R v NK; R v QF: Committal for sentence for firearms offences where a sentencing note was provided to assist and addressed recent changes in sentencing guidelines.

R v CA: Sentence for multiple offences of arson within a prison environment which resulted in consideration of the dangerousness provisions.

R v NJ: Advice addressing further charges of offering to supply Class A drugs following late receipt of further evidence for a Defendant already charged with offences arising out of the supply of illicit drugs at a music festival.

R v ZA and JB: Sentencing two teenagers, one with learning difficulties, for dangerous driving following an incident of racing which resulted in significant damage to a number of vehicles.

Appeals

R v NC: Represented the Appellant as he appealed the decision of the lower court not to find exceptional hardship. Having heard evidence from the Appellant and his business partner, the Crown Court found exceptional hardship and the Appellant was able to avoid disqualification.

Chief Constable of Lincolnshire Police v CB: Represented the Appellant in his appeal to the Crown Court against the imposition of a sexual risk order.

Magistrates' Court and Youth Court

Since September 2020, Katherine has prosecuted trials, remand and case management courts in the magistrates. She has experience in the Youth Court, including prosecuting serious offences, and dealing with remand and sentencing considerations. In addition, she has developed a familiarity with road traffic offences and consideration of special reasons and exceptional hardship applications.

Cases of Note

R v A Youth and A Youth: Instructed by the Crown Prosecution Service for the Youth Court trial of two individuals charged with inflicting grievous bodily harm with intent (s.18) in a joint enterprise attack with adults. After giving advice to the Crown Prosecution Service to rectify a number of issues, including deficiencies in the medical evidence, the youth Defendants pleaded guilty on the day of trial and received 12 month referral orders. Following these guilty pleas, the outstanding adult listed for trial at the Crown Court entered a late guilty plea.

R v DR: Successfully prosecuted a trial of exposure involving masturbation where the Defendant asserted he was urinating in an area known for public sexual intercourse. When cross-examined, the Defendant conceded he had previously had sexual intercourse in this spot despite asserting that he was in a happy relationship.

R v JB: Defended an individual charged with stalking his ex-partner. Following consultation and advice, the Defendant pleaded guilty on a basis acceptable to the Crown Prosecution Service.

R v KS: Trial of adult who assaulted a youth complainant occasioning him actual bodily harm.

R v CC: Trial of racially aggravated assault which required careful management of special measures applications and the use of an interpreter.

R v JE: Prosecuted a speeding case where it became apparent that there was a realistic prospect that the Defendant's husband had perverted the course of justice. At the conclusion of the trial, an advice was submitted for consideration of a police investigation and potential charges.

Book BarristerBack to top

Regulatory

Security Industry Authority (SIA) v JK: Represented the Respondent at the Crown Court in an appeal lodged by the SIA against the reinstatement of the Respondents' licence. Having identified a number of failings in the SIA's actions throughout the revocation process in written submissions to the Court, the SIA withdrew their appeal allowing the Respondent to re-apply for his licences and return to work.

Book BarristerBack to top