Richard Thyne KC – Head of the Criminal Group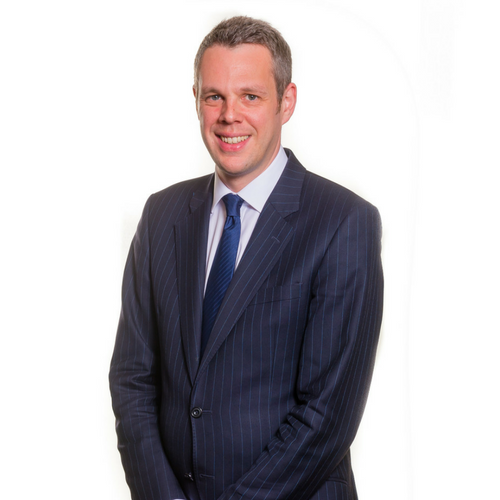 Richard Thyne KC is a new silk who prosecutes and defends complex crimes including homicides, drug trafficking and firearms offences, as well as cases involving road traffic collisions.

Strengths: "Richard is fantastic." Chambers UK Bar 2023: New Silk

"Very thorough, exceptional work ethic and excellent with clients. His ability to make complicated legal issues seem straightforward is outstanding." Legal 500 2023
Richard specialises in prosecuting and defending serious and complex crime. Ranked consistently in the Legal 500 as a leading individual in crime he has been described as a barrister who "excels as an advocate", has "great understanding of the law", and "instils confidence in his clients".
In recent years his practice has largely comprised:
Murder (gangland, joint enterprise, domestic, and complex medical)
Manslaughter
Serious organised crime (drug trafficking and firearms)
Fatal road traffic collisions
Serious sexual offences.
He is widely recognised for his meticulous preparation, the high standards of his oral and written advocacy, and his straightforward, personable approach.
Richard regularly speaks at seminars on criminal law, evidence and case preparation. He is an Advocacy Trainer on the North Eastern Circuit, and a mentor with the Kalisher Trust. He also sits as a Recorder in both the Crown Court and the County Court.
Career
Queen's Counsel (2022)
Secretary of the North Eastern Circuit (2020-2022)
Advocacy Trainer (2019)
Recorder (2018)
CPS Level 4 Prosecutor (2013-2022)
Junior of the North Eastern Circuit (2013)
Pupil Supervisor (2011)
Attorney-General's Junior Counsel to the Crown (2007-2017)
Called to the Bar (2002)
Memberships
North Eastern Circuit
Criminal Bar Association
Legal Directory Recommendations
"

Richard

 has an excellent knowledge of the law and excels as an advocate in court. He is very friendly and approachable

.

" Legal 500 2022
"His style as an affable yet exceedingly acute advocate warms him to jurors, and ensures he retains the concentration and attention of the courtroom, even in the most lengthy and complex trials." Legal 500 2021
"Organised and collaborative with great understanding of the law." Legal 500 2020
"He has the ability to swiftly assimilate complex aspects of a case." Legal 500, 2019
"His practice includes murder, serious sexual offences and drug trafficking matters." Legal 500, 2017
"He instils confidence in his clients." Legal 500, 2016
"He prosecutes and defends a range of serious offences, and has significant experience in multi-handed cases." Legal 500, 2015 
Expertise
Crime

Homicide and serious violence

R v Jhagra (2022): Prosecuting 19-year-old who murdered two people in a street fight.

R v Jones (2022): Defending company director charged with gross negligence manslaughter arising from a fatality at work.

R v Mottershead (2021): Defending (as led junior) conspiracy to murder involving drive-by shooting into 2 occupied houses.

R v Jones & others (2021): Prosecuting (as led junior) the alleged contract killing of a drug dealer.

R v Bestwick (2021): Prosecuting defendant who murdered a female friend with whom he had become infatuated.

R v Liang (2020): Prosecuting student who killed his friend in a drink-fuelled assault.

R v Gregory (2020): Defending (as led junior) in gangland shooting of a 12 year old boy.

R v Swift (2019): Defending attempted murder involving point blank discharge of a shotgun during a robbery in the home.

R v Homer (2019): Prosecuting attempted murder arising from machete attack in which an attempt was made to decapitate the victim.

R v Mokadeh (2018): Prosecuting (as led junior) murder and section 18 wounding involving the stabbing of two brothers and an unrelated victim over a 5 month period.

R v Blueitt (2017): Prosecuting (as led junior) the murder of a shopkeeper during a robbery. Extensive medical evidence called to demonstrate that death, which was directly attributable to pre-existing metastatic brain disease, had been accelerated as a consequence of the attack, by preventing potential life-extending cancer treatments.

Serious Organised Crime

Operation Robin (2022): Prosecuting Regional Organised Crime Unit investigation into the importation and subsequent distribution of more than 100 kilos of Class A drugs.

Operation Erbium (2020-21): Prosecuting series of cases involving joint NCA and Regional Organised Crime Unit investigation into the supply of drugs and firearms in South Yorkshire.

Operation Reed (2019-20): Leading junior for the prosecution in conspiracy to supply a loaded handgun.

Operation Mandrake (2018): Leading junior for the prosecution in multi-handed "County Lines" conspiracy to supply heroin and crack cocaine.

Operation Diffluent (2017): Prosecuting linked conspiracies involving the distribution of high purity cocaine from the South of England into Yorkshire.

Operation Hercules (2017): Defending alleged member of an OCG involved in the trading of prohibited firearms.

Serious and Fatal Road Traffic Collisions

R v R (2019): Successful defence of a young driver charged with causing catastrophic injuries to a motorcyclist as a result of an allegedly dangerous right turn across a junction.

R v T (2019):  Successfully defending an HGV driver facing allegation of causing death by careless driving, arising from a low speed collision with an elderly pedestrian at a difficult road junction.  Cross examination of the prosecution collision expert revealed a potential break in the chain of causation, giving rise to a successful submission of no case to answer.

R v Mawhinney & others (2019):  Defending (as led junior) in high profile trial of the passengers of a stolen HGV which was involved in a fatal collision with a pedestrian. All of the occupants were prosecuted for causing death by dangerous driving, by joint enterprise, notwithstanding the driver's guilty plea.

R v M (2018):  Successfully defending HGV driver charged with causing death by dangerous driving, arising from a collision with a recovery vehicle on the hard shoulder of the M25.

Serious Sexual Offences

Operation Monroe 2 (2020): Successfully defending allegation of the gunpoint rape of a 15-year-old child. Part of a trial of 10 defendants charged with child sexual exploitation offences.

Operation Kansas (2018): Prosecuting multiple complainant allegations involving rape and penetrative sexual activity with girls under 16, involving spreading of STIs.

R v C (2016): Defending case involving a campaign of rapes more than 40 years ago.

Other Reported Cases

R v Downs [2021] 1 Cr App R (S) 20: Consecutive prison sentences were appropriate for offences of causing serious injury by dangerous driving, criminal damage and driving whilst disqualified. Although the latter offences were committed during the course of the same incident, they were distinct from the final collision which resulted in the serious injury.

R v Munroe [2019] 2 Cr App R 29: Conjoined appeals in which the Court of Appeal determined that urine could amount to a "noxious thing" for the purposes of section 24 of the Offences Against the Person Act 1861. Guidance given on the appropriate levels of sentencing for assaults upon prison staff with urine and excrement.

R v Blakemore [2017] 1 Cr App R (S) 5: Activation of suspended sentences and totality.

R v Ishaq & others [2015] EWCA Crim 1885: Conspiracy to produce and supply Class A drugs. Effect of non-disclosure by the prosecution, and impact of judicial comment in summing up.

R v Wood [2013] 1 Cr App R (S) 92: A judge had been wrong to express scepticism about a basis of plea which had been accepted by the prosecution, and then go on to sentence the defendant on a different basis without affording her the opportunity to give evidence.

Book BarristerBack to top