Legal 500 2024 Rankings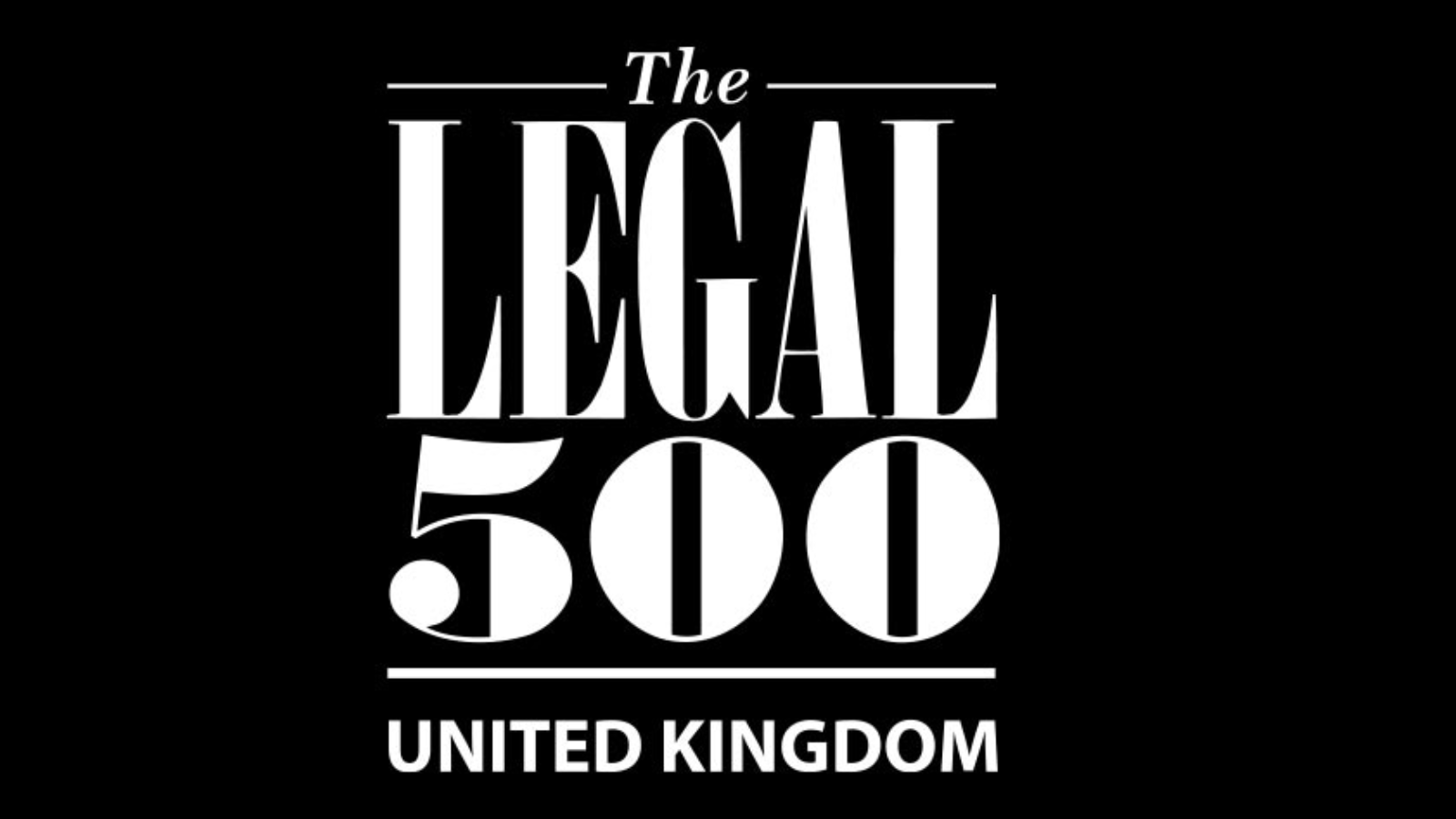 St John's Buildings is delighted to have 79 listings across 17 different practice areas in the 2024 edition of the Legal 500.
Chief Executive Chris Ronan said: "We are proud to be recognised as a leading set across a significant number our practice areas and to see so many of our barristers being noted as experts in their field of law. We are especially pleased to have such positive comments from our clients about both our barristers and our clerking team."
Some of the more notable comments for individual barristers include:
ADMINSTRATIVE AND PUBLIC LAW: Lorraine Cavanagh KC: 'Lorraine is a commanding and authoritative advocate, she always has the ear of the court, and she will always fight for her client.'
CLINICAL NEGLIGENCE: Alastair Wright: 'He is greatly appreciated by clients, and his straightforward approach makes him a very impressive advocate.'
COMMERCIAL LITIGATION: Daniel Metcalfe: 'A real fighter and not afraid to make points and stands his ground with opponents and judges.'
COURT OF PROTECTION: Joseph O'Brien KC: 'Joseph is an outstanding advocate… he is simply brilliant.'
COURT OF PROTECTION: Laura Twist: 'Laura is a calm and authoritative voice of reason. A tremendously insightful junior.'
COURT OF PROTECTION: Hannah Bakshani – Rising Star – 'She is confident and persuasive in her advocacy.'
CRIME: Richard Thyne KC: 'Richard has a great legal mind… His ability to make complicated legal issues seem straightforward is truly outstanding.'
CRIME: Rebecca Penfold: 'An asset to the Northern Circuit and to her set.'
CRIME: Gemma Maxwell: 'She is formidable in court and is always a first choice because of her attention to detail and persuasive style.'
EDUCATION: Jamie Jenkins: 'A junior who provides practical advice, and has the ability to find a way forward in difficult situations.'
EMPLOYMENT: Jason Searle: 'Clients are made to feel thoroughly supported and in safe hands.'
FAMILY: CHILDREN AND DOMESTIC VIOLENCE: Kate Burnell KC: 'Kate is a very relaxed, friendly, and approachable individual in very stressful and difficult times for clients. She is unflappable, calm, firm at appropriate times, empathetic, kind, and sensitive.'
FAMILY: CHILD LAW: Kate Spence: 'Kate is meticulous in every aspect of her work. She has a keen eye for detail and presents cases with confidence and care.'
FAMILY: CHILD LAW: Hannah Wood: 'Hannah is thorough, well-prepared, and proactive.'
FAMILY – DIVORCE AND FINANCIAL REMEDY: Sally Harrison KC: 'Her ability and aplomb are without equal outside of London, she is a superstar with a steely edge to her advocacy that is highly effective.'
FAMILY – DIVORCE AND FINANCIAL REMEDY: Samantha Hillas KC: 'Samantha is the go-to barrister for complex financial remedy work in the North West.'
INQUESTS AND INQUIRIES: Laura Nash: 'Laura has an in-depth understanding of regulatory proceedings and the coronial process.'
IT, TELECOMS AND DATA PROTECTION: Pepin Aslett: 'Pépin has considerable knowledge and experience in the data protection field. '
PERSONAL INJURY: Richard Norton: 'Richard is the perfect counsel: analytical, pragmatic, and conscientious, and he is very calming and collaborative in his approach.'
PROFESSIONAL DISCIPLINARY LAW: Ghazan Mahmood: 'Ghazan is very good at cross-examination of witnesses and will see opportunities to make applications throughout proceedings where necessary.'
See the complete rankings by visiting the Legal 500 website.