Tarlun Ahari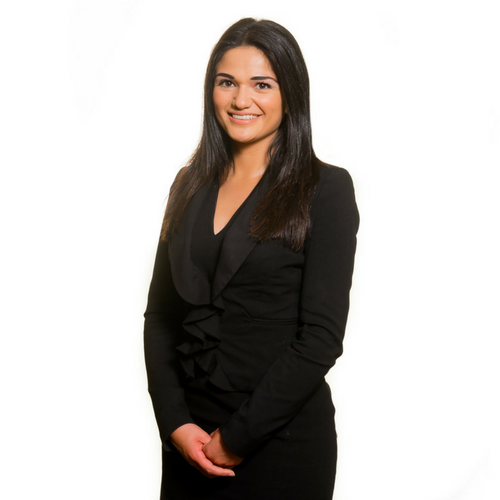 Tarlun joined St John's Buildings as a tenant in 2017 following successful completion of a third-six pupillage.
She is a civil practitioner, and as such welcomes instructions for personal injury and employment law matters. Tarlun prides herself on her client care and building strong relationships with both her professional and lay clients.
Tarlun acts in matters in the Employment Tribunal and in the civil courts. She has been instructed to draft opinions and pleadings in relation to those areas and is happy to assist with papers requiring a fast turnaround.
Expertise
Personal Injury
Disease
Clinical Negligence
Employment
Public Access
Personal Injury

Public Liability

Tarlun regularly advises on a CFA basis the prospects of successfully bringing claims under the Occupiers Liability Act 1957.

Tarlun is well versed in drafting pleadings such as claims against hotels, claims on behalf of children against local authorities for injuries sustained in parks and other public areas etc. as well as slipping and tripping claims.

Employer's Liability

Tarlun has acted for employees and employers in respect of accidents at work, such as trips, slips and manual handling incidents.

Other

Tarlun is pleased to attend Costs and Case Management Conferences in a variety of matters.

Tarlun welcomes instructions to draft Schedules of Loss for fast track matters, including claims of a more complicated nature relating to care and assistance and/or future loss of earnings.

Tarlun has and is happy to advise and draft pleadings on behalf of tenants for injuries sustained as a result of their landlord's negligence.

Tarlun regularly attends Application Hearings for Claimants and Defendants on a range of issues, including applications to strike out a claim; application to set aside default judgment and applications for relief from sanction.

Accidents Abroad

In the past six months, Tarlun has been instructed on behalf of Claimants who suffered gastroenteritis whilst on a package holiday. This includes the early stages of reviewing cases, advising on prospects, conducting conferences with the client and attending preliminary and substantive hearings.

Tarlun has regularly represented those whose flights were delayed by more than three hours.

Quantum advices

Tarlun has advised on a broad range of personal injuries, from soft tissue, psychological, scarring and more complicated fractures.

Road Traffic Accidents/Credit Hire

Tarlun has represented both Claimants and Defendants at trial in claims arising from road traffic accidents, both in the small claims and fast track.

Book BarristerBack to top

Disease

Prior to commencing pupillage, Tarlun worked for a specialist industrial disease firm. She has been able to draw upon this experience in claims for noise induced hearing loss. She regularly receives instructions to draft pleading and has recently conducted multiple-day hearings.

In addition, Tarlun has started to receive instructions relating occupational asthma and repetitive strain injury cases thus being exposed to a broader range of industrial disease work.

Book BarristerBack to top

Clinical Negligence

Tarlun gained insight into complex clinical negligence claims whilst working as a Legal Assistant to a silk for 18 months before commencing pupillage. She is therefore keen to develop a practice in this area of law.

Book BarristerBack to top

Employment

Tarlun is building a busy practice and welcomes instructions in all areas of employment law.

Tarlun appears for both Claimants and Respondents in the Employment Tribunal in a wide range of hearings such as preliminary and interlocutory applications as well as multi-day final hearings. Tarlun also has experience representing both Claimant and Respondent in judicial mediations.

She regularly drafts advices regarding unfair dismissal, discrimination and whistleblowing as well as drafting grounds of complaints and grounds of resistance. She advises clients at all stages from initial negotiations through to the final hearing.

Tarlun has a particular interest in claims arising from the Equality Act 2010.

Recent Cases

Tarlun recently represented a Claimant in the Southampton Employment Tribunal in a claim for automatic unfair dismissal. The Claimant was successful and received a 25% uplift to his damages due to a failure of the Respondent to follow the ACAS code of practice on disciplinary and grievance procedures. The Claimant had raised concerns regarding inadequate measures put in place by his employer during the Covid-19 pandemic. The Claimant requested to work from home and was shortly thereafter dismissed. The Claimant was successful in proving that he had been dismissed upon proposing to leave the workplace that was unsafe.

Tarlun has successfully represented a Claimant in a claim for constructive dismissal based on breach of express and implied terms of the employment contract. The breach of the contract included frequently changing the terms of employment at short notice; behaving oppressively and the manner in which the Respondent handled the Claimant's grievance. The Claimant was also subject to a number of harassing phone calls from her employer whilst at work. It was held that the employer's conduct as a whole amounted to a repudiatory breach of contract and the Claimant's resignation without notice amounted to constructive dismissal.

Tarlun successfully defended a claim of unfair dismissal. She represented a small independent charity who had dismissed their Manager due to the anticipated reduction in funding. The Manager brought a claim for unfair dismissal as he contested the Respondent's assertions that his role had become redundant.

Tarlun has successfully negotiated settlement in a claim for unfair dismissal where the issue of employment status was contested.

Book BarristerBack to top

Public Access

Tarlun is accredited to receive instructions directly from members of the public through the Public Access Scheme.

Click here to view our Public Access pages and details of the process for instructing public access accredited barristers.

Book BarristerBack to top