Stuart Bell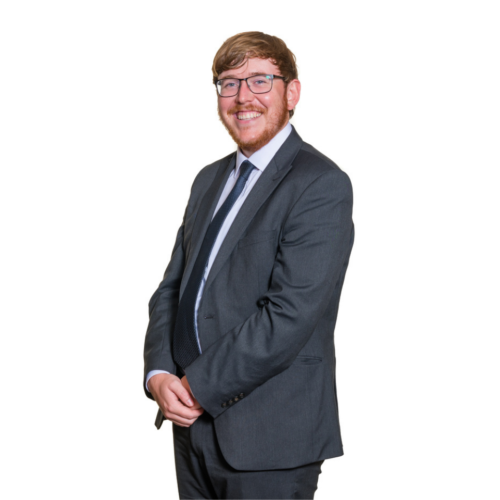 Stuart joined St John's Buildings after completing pupillage with the Crown Prosecution Service in November 2020. During his time at the CPS, Stuart gained broad experience across the Crown Court, RASSO and Magistrates' Court units. He has been prosecuting trial days in the Magistrates' Court throughout the past year, becoming a confident and knowledgeable criminal advocate in the process. Magistrates' Court experience has been supplemented by appearances in the Crown Court on bail and sentencing matters, including sentences for GBH, sexual assault and burglary offences where the custodial term has been in excess of four years.
Stuart is a committed and proactive representative in both prosecution and defence work. Prior to qualification, Stuart worked as a paralegal for a criminal defence firm where he assisted solicitors and instructed counsel in the preparation of defence cases, giving him a clear understanding of the client service requirements of these cases.
After his time as a paralegal, Stuart worked at a London-based housing association where he helped lead the frontline response to domestic abuse and safeguarding issues. He worked with domestic abuse agencies, police, social services and other relevant organisations to provide help and support to victims. Stuart successfully assisted in gaining protective injunctions and moves to safe accommodation for multiple victims of domestic abuse and during this time he gained an Independent Domestic Violence Advocate (IDVA) qualification from the charity SafeLives. Stuart hopes to use this knowledge when dealing with vulnerable clients.
Expertise
Crime

Cases

Magistrates' Court

R v GD Successful prosecution of prolonged domestic assault including strangulation. Guided vulnerable and emotional victim through her evidence over the live link utilising injury photos and a 999 call.

R v AS Successful prosecution for handling stolen goods, in this case a £20,000 vehicle. District Judge commented to the defendant in his verdict: 'after the way Mr Bell conducted the cross examination I just cannot believe you'.

R v VB Successful prosecution of two members of Animal Rebellion for aggravated trespass on the site of large dairy processing plant.

R v H Successful prosecution under the Dangerous Dogs Act in which a large dog had attacked a Deliveroo driver.

R v A Successful prosecution for racially aggravated public order offence that relied upon the identification of the defendant in a dark window by two witnesses stood over 20 feet away.

R v S Conducted an actus reus/fact finding hearing in respect of the assault by beating of an elderly man by a mentally ill defendant. Case proven and hospital order imposed.

R v G Successful prosecution of a man impersonating a police officer in an attempt to enforce a debt.

R v IY Successful prosecution of prolonged harassment and single ABH against an ex-partner. Guided vulnerable witness and court through series of electronic messages, BWV and 999 call.

Crown Court

R v ID Sentencing hearing for multiple sexual assaults and breaches of a sexual harm prevention order in which dangerousness was addressed.

R v L Sentencing hearing in which the defendant had continued to make and upload drill music with violent, gang related lyrics in breach of his criminal behaviour order.

R v PC Sentencing hearing for possession with intent to supply heroin addressing the voluminous phone evidence.

R v JH Sentencing hearing for grievous bodily harm with broken bottle.

Book BarristerBack to top