Stuart Bell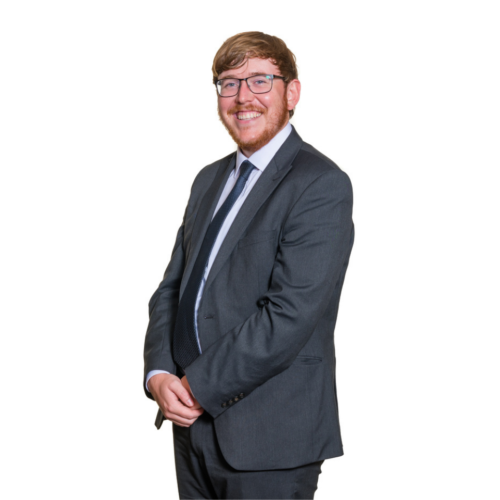 Stuart is a Level 2 prosecutor who appears regularly on behalf of the CPS and defendants in criminal courts across the North Eastern Circuit.
Previously employed by the CPS, Stuart gained broad experience while working in their Crown Court, RASSO and Magistrates Court units.
Prior to qualifying, Stuart worked for a housing association where he helped to assist and support vulnerable adults and victims of domestic abuse alongside partner agencies. Stuart continues to use the skills he developed to assist nervous and/or vulnerable clients and witnesses through the trial process.
Expertise
Crime

Crown Court – Recent Cases

R v JJ (2022): Instructed as trial counsel to represent a defendant charged with witness intimidation and assault. Following cross examination of the complainant regarding their contradictory evidence, a successful submission of no case to answer was made for both charges leading to not guilty verdicts being directed by the judge.

R v NT (2022): Instructed as trial counsel to represent the prosecution in a matter involving a knife point robbery and aggravated taking a vehicle without consent. The defendant was found guilty on both counts after a trial in which he had alleged insurance fraud relating to the taken vehicle on the part of the complainant.

R v BB (2022): Instructed as trial counsel to represent the prosecution in a trial involving possession of an offensive weapon. The prosecution case involved identification evidence from CCTV footage. A guilty verdict was returned.

R v NN (2022): Instructed as trial counsel to represent the prosecution on an eight-count indictment which included conspiracy to steal motor vehicles from a secure compound. The value of the stolen vehicles was over £100,000. The case was resolved by guilty pleas.

R v AM (2022): Instructed to represent the defendant at sentence for two counts of possession with intent to supply class A drugs. Successfully mitigated the sentence down to three years from a starting point of four-and-a-half years despite substantial aggravating features.

R v ID (2021): Instructed to represent the prosecution at a sentencing hearing during which dangerousness was addressed in a case involving multiple sexual assaults and breaches of a sexual harm prevention order.

R v HW (2021): Instructed as trial counsel to represent a defendant in a multi count matter. The most serious count, controlling and coercive behaviour, was dropped following successful representations to the prosecution. This allowed the defendant to be sentenced on the remaining less serious counts he had already pleaded guilty to and conclude this long running matter.

POCA

Stuart has experience of dealing with POCA proceedings from the a prosecution, defence and third party perspective, including:

R v VB (2022): Instructed in a POCA final hearing by the prosecution. The matter was resolved by way of an agreed confiscation order for over £50,000.

R v AC (2021): Instructed to represent a third party in a s.10A POCA hearing and made successful representations that ensured the client's interest in the property was not affected by the final order.

Driving Matters

Stuart has had the opportunity of being instructed in preliminary hearings and participating in conferences in cases involving death by careless driving and causing serious injury by dangerous driving. Stuart has conducted many trials in the Magistrates' Court involving dangerous driving, careless driving and failing to stop after an accident. Stuart is keen to build on that experience and is currently instructed in multiple insurer backed defence cases involving careless driving including:

R v DE: Instructed as trial counsel for the defendant in a careless driving matter in which a child suffered serious injury following a collision.

R v JI: Instructed as trial counsel for the defendant in a careless driving matter in which a teenager suffered injuries following a collision at a roundabout.

Magistrates' Court

R v GD: Successful prosecution of prolonged domestic assault including strangulation. Guided vulnerable and emotional victim through her evidence over the live link utilising injury photos and a 999 call.

R v AS: Successful prosecution for handling stolen goods, in this case a £20,000 vehicle. District Judge commented to the defendant in his verdict: 'after the way Mr Bell conducted the cross examination I just cannot believe you'.

R v VB: Successful prosecution of two members of Animal Rebellion for aggravated trespass on the site of large dairy processing plant.

R v H: Successful prosecution under the Dangerous Dogs Act in which a large dog had attacked a Deliveroo driver.

R v A: Successful prosecution for racially aggravated public order offence that relied upon the identification of the defendant in a dark window by two witnesses stood over 20 feet away.

R v S: Conducted an actus reus/fact finding hearing in respect of the assault by beating of an elderly man by a mentally ill defendant. Case proven and hospital order imposed.

R v G: Successful prosecution of a man impersonating a police officer in an attempt to enforce a debt.

R v IY: Successful prosecution of prolonged harassment and single ABH against an ex-partner. Guided vulnerable witness and court through series of electronic messages, BWV and 999 call.

Book BarristerBack to top