Oliver King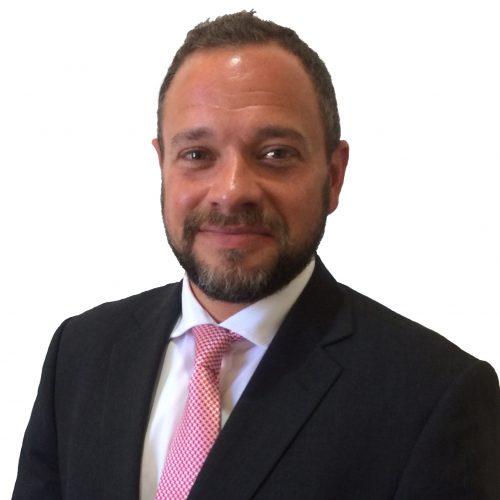 Oliver specialises in serious crime with an emphasis on violence and sexual offences, but is also able to assist clients in relation to regulatory and disciplinary matters as well as licensing.
A direct access barrister, Oliver is able to accept instructions on behalf of members of the public as well as professional clients.
Memberships
Criminal Bar Association.
Appointments
Expertise
Crime
Regulatory
Courts Martial and Service Law
Public Access
Crime

Defence

Oliver has developed a strong defence practice and is well regarded by those who depend upon his skills. He has a reputation for being approachable and friendly – qualities which he regards as important, especially when dealing with clients who have instructed him directly. As well as defending at the Crown Court, Oliver has experience of conducting trials before the Military Courts Martial. He also represents those in custody who appear before the Special Adjudicator and Parole Board. In 2008, he defended one of three men charged with murder where the Crown subsequently took a plea to assault occasioning actual bodily harm. In 2009 he successfully defended a Slovakian lorry driver who was accused of causing death by dangerous driving. In June 2010 Oliver fought off a closure notice under the Anti Social Behaviour Act brought by Greater Manchester Police against a private children's home. It was the first such case in the UK and was closely watched by police forces and private care homes alike. In July 2013, he achieved a not guilty verdict for his alleged drug dealer client, despite the jury being told he had dealt drugs previously. In December 2013, he represented one of six men from Cheshire who was charged with attempted murder where the Crown accepted a plea to causing GBH. In February 2014, he secured an acquittal for a man from Staffordshire charged with attempted murder of his wife by strangulation; he persuaded a jury the man's actions amounted to self-defence.

Cases

R v Craig Richardson: Represented a man who was given a suspended prison sentence for dealing cocaine, after the court accepted he was dealing to a relatively small number of people over a short period of time.

R v Williams: Defended a man who worked as a carer and who admitted kissing a woman with mental health difficulties. The case was covered in the The Leader.

R v Ryan Skeels: Represented an 18-year-old male who was cleared unanimously of sexually assaulting a girl in Llangollen woodland in February 2016.

R v Perry Jones: Represented one of four men originally charged with conspiracy to murder after being part of a gang who obtained a firearm and ammunition from Liverpool with the intention of taking revenge against a rival gang member. On the morning of trial, the Crown took a plea from Jones to assisting an offender and did not pursue the more serious charges. After hearing mitigation, Jones received 30 months imprisonment. The case was covered in the Daily Post.

R v Touhidi: 29-year-old illegal immigrant cleared of raping woman in toilet of Macclesfield take-away.

R v Russell Lee: 46-year-old man who let himself into a pensioner's house and climbed into bed with her naked, cleared of trespass with intent to commit sexual assault by Mold jury.

R v Matthew Jones: Mold Crown Court 1-3 August 2016. Male from mid Wales cleared unanimously of sexual assault.

R v Peter Murphy: Liverpool Crown Court 8-11 August 2016. Male from Wallasey with convictions for manslaughter and serious assault on life licence cleared unanimously of domestic battery and racially aggravated assault.

R v a youth: Mold Youth Court 15-16 August 2016. Youth from North Wales cleared of double rape.

R v Williams: June 2016. Not guilty verdict for a man accused of raping and assaulting his ex-wife.

R v Holland: November 2015. Suspended sentence for a man who admitted making and possessing indecent images of children. The case received coverage in the Daily Post and the Leader.

R v Paul McFarlane: 19 August 2015. Cleared unanimously of penetration and sexual assault.

R v Burns, Yates & Others:11 August 2015. Spared jail despite pleas to being part of a conspiracy to steal cash from fruit machines. Read the article in the Daily Post.

R v Raymond Evans: 30 July 2015. Possession of a prohibited firearm. Read the article in the Daily Post.

R v Morris: May 2015. Possession of indecent images of children. Read the article in The Leader.

R v Plummer: 9 Dec 2010. Gang of five jailed for armed attack. Click here for Warrington Guardian coverage.

R v Williams: 31 Aug 2010. Possession of drugs case. Click here for Leader Live coverage.

R v Torrence: 2 Jan 2009. Welsh youth team golfer guilty of possession of a firearm. Click here for BBC coverage.

R v Ratowski: 13 Jul 2010. Graffiti artist conviction. Click here for Wirral Globe coverage.

R v Reece: 13 Aug 2010. Knifepoint robbery.

R v Hughes: 16 Sep 2010. Dangerous driving case.

R v Couttes: Cannabis cultivation and possession case.

R v Kirkby, Burns and Bradley: 11 Jun 2008. Manslaughter. Oliver King, defending Bradley. Click here for Macclesfield Express report of this case.

R v Littler: Aggravated burglary. Click here for BBC report.

Prosecution

A category 3 prosecutor, Oliver prosecutes serious and complex cases on behalf of the CPS. These include offences of rape, serious violence, armed robbery, blackmail, burglary and large scale drug supply. In 2003 he appeared for the Crown in Operation "Packet", which saw large scale cocaine suppliers operating in Cheshire receive substantial custodial sentences. In 2005 he was junior in a case which resulted in the conviction of a foster parent for sexually abusing children in his care. In 2009 he was junior in a multi-handed conspiracy to steal British passports. The case involved issues of national security and featured on regional news. In 2011 he successfully prosecuted three men who terrorised another man in his flat at gun point. All three men received long sentences. He also represented the Crown in Operation "Ayers" which saw a prolific heroin supplier in Warrington taken out of circulation. Since 2012, he has been a member of the specialist rape panel. He has prosecuted to conviction cases of serious historic sexual abuse, including in 2014 two cases going back to the 1980s involving baby sitters who abused children in their care. Both received substantial custodial sentences. On behalf of H.M. Customs and Revenue, Oliver has presented cases involving VAT fraud and income tax evasion running into hundreds of thousands of pounds. For the Department for Work and Pensions he has prosecuted those caught dishonestly claiming benefits. Oliver also advises and represents local trading standards departments in bringing so called rogue traders before the courts.

Cases

R v OB: Prosecuted a man charged with stabbing his two-year-old son, who received a 12-year jail sentence. The case was reported in the Liverpool Echo.

R v Alan Paul Hayes: Defendant pleaded guilty to trespass with intent to commit a sexual act and assault occasioning bodily harm. He was sentenced to five-and-a-half years in prison with 30 months on extended licence. He also received a restraining order and was placed n the sexual offenders register for life. The case was covered in the Liverpool Echo.

R v Darboe: A 37-year-old barber from Chester was convicted of being part of a conspiracy to import over 8kg of cannabis into the UK with a potential street value of over £50,000. The jury found that Jarry Darboe entered an agreement with another man from Birmingham to use Darboe's rented flat in Chester to receive packages of cannabis from South Africa and Uganda. There was evidence on Darboe's phone that, as well as running a successful barbers shop on Brook Street, he was supplying cannabis to users. He was remanded in custody to be sentenced in May.

R v John Chaddock: Chester pensioner who stalked a teenage girl. The case was reported in the Chester Standard.

R v Prior and Winstanley: July 2015. Both defendants received 12 years' imprisonment after being unanimously convicted of aggravated burglary and kidnap. Click here to see the news story. Click here to read the article in the Manchester Evening News.

R v Evans: Death by Dangerous driving case.

R v Hughes: 18 Feb 2011. GBH.

R v Krause: 10 Feb 2011: Appeal against conviction. Click here for Northwich Guardian coverage.

R v Robinson: 21 July 2010: Illegal hunting with a dog. Click here for Westmoreland Gazette coverage.

R v Thompson, Chadburn and Naughton: 27 Jan 2011. Blackmail. Click here for Runcorn and Widnes weekly News coverage.

R v Joness, Newell, Norford and A.N Other: 18 Jun 2009. Armed robbery. Click here for This is Cheshire Coverage.

R v Roberts: 9 Feb 2010. Assault and battery.

R v Williams: 21 Jul 2008. GBH, Assault and Affray following knife attack. Click here for BBC coverage.

R v Hewitt: 1 Dec 2010. Sexual assault of a minor. Click here for Runcorn and Widnes World coverage.

R v Haddock: 12 Feb. Convicted on eight counts of indecency. Click here for Stoke Sentinel Coverage of this case.

R v Spence: 19 Feb 2014. Sexual offences against children.

Book BarristerBack to top

Regulatory

Oliver is building a reliable reputation for his work in this area. He has advised and represented several local hauliers upon road traffic (construction and use) regulations and has appeared on behalf of VOSA when breaches of regulations are brought before the Magistrates' Courts. He has produced a number of publications in this area to assist local businesses.

Oliver has appeared on behalf of the HSE in prosecutions brought against employers for breaching health & safety regulations and also for employers who are on the receiving end of alleged breaches.

Oliver spent six years working within Kent Police. This experience gave him an insight into the reality of policing. Oliver believes this knowledge, coupled with his thirteen years' experience as an advocate, puts him in a very strong position to defend police officers and police employees accused of misconduct.

In 2003, in a high profile case, he successfully defended a Metropolitan police officer both at the Magistrates' Court and before the disciplinary panel accused of damaging property. He was cleared of all charges.

Oliver is an independent parking adjudicator – he receives appeals referred to him by private parking companies and decides if motorists are liable for their parking fees.

He has delivered lectures at the universities of Chester, Lancashire and Glyndwr.

He is involved in the assessment of police officers of chief inspector rank and upwards at the National Policing Improvement Agency.

Licensing

Oliver advises and represents clients as varied as taxi drivers, doormen and pub landlords in respect of all licensing matters.

Book BarristerBack to top

Courts Martial and Service Law

Oliver has experience of defending a range of criminal offences before the Military Courts Martial, including being absent without leave, assault, theft and perverting the course of justice. He has gained valuable insight into the practises of the RMP and how that differs from the civilian police and has sat with a judge in a trial in the Sovereign Base Areas in Cyprus. His particular interest is the integrity and continuity of evidence obtained by the RMP and he has secured a number of acquittals as a result of deficiencies in this area. Oliver is able to build a good rapport with his clients and is preferred by solicitors because of his relaxed and friendly approach.

Book BarristerBack to top

Public Access

Oliver is a direct access barrister, which means members of the public can contact him directly for advice and representation. His clerks will be happy to assist anyone who has an enquiry in relation to instructing Oliver directly.

Book BarristerBack to top