Mark Senior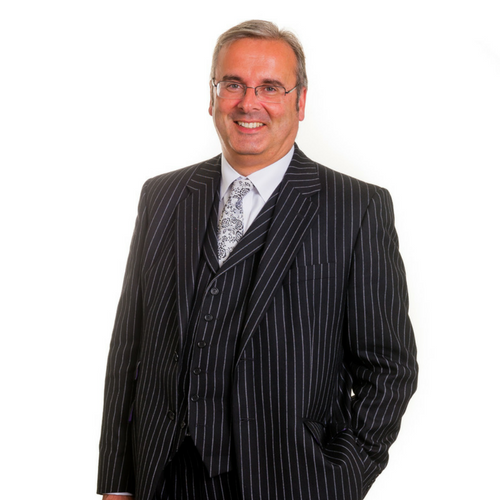 Mark qualified as a Solicitor in 1993 and went on to become a partner in a local firm of solicitors. During this time he was also a well-respected member of the Law Society Children's Panel, conducting family law litigation.
He was called to the Bar in 2002 and since then has continued to develop his expertise in complex family law cases involving children.
Memberships
Family Law Bar Association
Appointed to the National Committee of the Association of Lawyers for Children
Public Speaking
Mark is regularly asked to lecture on family law at conferences and other CPD events. He has lectured to lawyers, social workers, police officers, health visitors and members of the judiciary.
He was also previously involved with the Merseyside and Cheshire Family Justice Council and has lectured at a number of the Council's conferences.
Publications
"Behind Closed Doors: The CAFCASS/ADCS Agreement," published in the April 2017 edition of Family Law Journal.
If you are a subscriber, you can read the article online. Alternatively, download the PDF.
Expertise
Family - Children
Court of Protection
Family - Children

Mark specialises in family law cases involving children in both the private and public law context. He represents parents, local authorities, children and extended family members (particularly grandparents) in the full range of applications that come before the Court.

He is regularly instructed in public and private law cases that involve allegations of sexual or physical abuse and the consideration of complex expert evidence.

Public Law

Care Proceedings

Mark has acted in complex care cases including fatal injury cases and catastrophic injuries to children. Further, Mark has dealt with a number of NAHI and non accidental injury cases with areas of medical complexity. He has a wealth of experience acting on all sides of these applications, representing parents, local authorities, children (through their Guardian) and extended family members.

Wardship

Mark has acted in wardship cases since 1991. He has been involved in cases where the court has had to resort to wardship to properly protect children, including cases involving self-harm. He has also acted in cases that involve international child abduction.

International Child Law

Mark is able to offer advice and representation in cases with an international element (Hague or non-Hague), adoption, other placement overseas or applications for removal from the jurisdiction.

Private Law

Mark specialises in a wide range of private Children Act cases for parents, relatives and children with party status. He regularly acts in complex residence and contact matters including cases involving specific issues (medical treatment, education disputes), serious allegations of emotional, sexual and physical abuse, relocation issues and cases involving the abduction of children.

Cases

Mark has appeared in the following cases in the Court of Appeal:

Re A (Children) [2015] (Mark appeared for the appellant): This appeal was brought on the basis that the judge's "unrestrained and immoderate language" when considering a child's application for a DNA test to enable a declaration of parentage had constituted a serious procedural irregularity. The judge was said to have not allowed proper submissions and to have indicated a closed mind to the application by threatening to order costs. The bench of Aikens LJ, Black LJ and King LJ stated that appointment as a judge was not a licence to be gratuitously rude to those appearing before him. The appeal was allowed and the application was remitted.

RE T [2014] EWCA (Civ) 929: (Mark appeared as counsel for the respondent local authority).  An appeal against the making of final care and placement orders when both parents were, at the time of the final hearing, serving custodial sentences.  A commentary and transcript of the judgment can be found on the Family Law Week website

RE GM EWCA (Civ) B4/2013/3549: (Mark appeared as counsel for the successful appellant). The grandmother of one of two relevant children had unsuccessfully put herself forward as a kinship carer in care proceedings, which resulted in care and placement orders being made. Almost 12 months later she applied for permission to apply to revoke the placement orders.  Her application was refused. Legal Aid was then refused to pursue an appeal, following which Mark prepared the grounds of appeal pro bono. The appeal was ultimately allowed (by consent) and the case remitted for rehearing which resulted in the children being placed with the grandmother.

RE H (Leave to apply for a residence order) [2008] 2 FLR 848: (Mark appeared as junior counsel for the successful appellants). The adopters of one child applied for permission to apply for a residence order in respect of that child's half sibling. The first instance judge refused the application. On appeal the application was allowed and remitted for hearing. The case added to the jurisprudence on how an adoptive relationship can be legitimately be considered as a connection for the purposes of leave considerations under section 10(9) Children Act 1989.

Book BarristerBack to top

Court of Protection

Mark has a growing Court of Protection practice in which he specialises in health and welfare cases.

He has developed particular expertise in cases involving deprivation of liberty declarations, compulsory anaesthesia for medical treatment and capacity to consent to sexual relations cases.

Book BarristerBack to top