Maria Brannan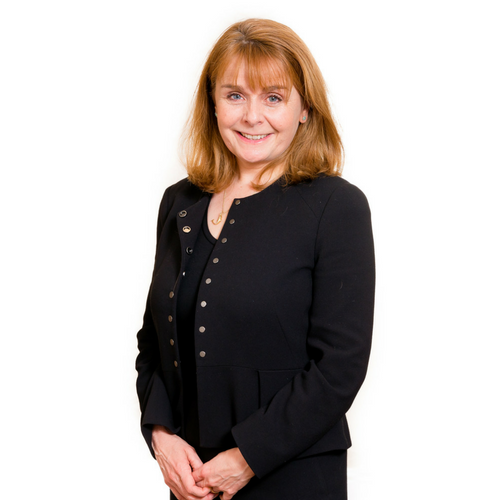 Maria read law at Liverpool University before qualifying as a solicitor in 1992. Initially in private practice specialising in commercial litigation, for the past 20 years she has worked for the Crown Prosecution Service, both as a Senior Prosecutor and Crown Advocate. In that time she has built a strong reputation as a robust and effective advocate in cases including fraud (including large scale conspiracies), domestic violence, serious sexual assault, drugs and Hi-tech crime.
Having been recently called to the Bar, she prosecutes and defends criminal cases. Maria is a Grade 3 prosecutor. She is particularly interested in cases involving the analysis of mobile phone data, banking records, Hi-tech crime and contested forensic evidence.
An approachable and effective communicator, Maria is highly regarded by instructing solicitors for her user friendly approach and thorough preparation. She is often sought out in cases involving vulnerable witnesses or bereaved relatives.
Awards
Maria was awarded a Certificate of Commendation from Detective Chief Superintendent Creely for her work in Operation Bossiney. The certificate states it is for her "resolute and professional approach in ensuring justice for the family of a murder victim in unusually difficult circumstances through two murder trials".
Expertise
Crime

Indecent Images and Hi-tech Crimes

Cases

R v Hodson 2017

Case involving the most serious category of indecent images of children found on a large number of networked computer devices. Defendant claimed that others using the network were responsible. Maria worked closely with investigating officers from the Hi-tech Crime Unit and forensic IT experts, expanding the case to include RIPA offences.

R v Lawton 2016

Indecent images and arranging the sexual exploitation of children. Messages found on defendant's computer sent to an unknown person in Thailand, arranging for young children to be brought to a hotel. Case involved the analysis of bank evidence and mobile phone records. Defendant made the subject of a worldwide travel ban on sentence.

Serious Sexual Offences

Cases

R v H 2018

Serious sexual assault of child by a youth with learning difficulties. Trial involved use of intermediaries, and sensitive handling of vulnerable and reluctant witnesses. Defendant convicted after trial.

R v MH 2017

Non-recent sexual abuse trial involving defendant (an auxiliary nurse) assaulting a child, whilst claiming to be administering treatment. Defendant convicted after trial.

R v Rak 2015

Successful prosecution of a male, who conducted a serious sexual assault upon an unconscious student in Manchester City Centre. The case involved contested forensic and medical expert evidence regarding the significance of DNA recovered and rate of healing of internal injuries. Successful legal argument against admission of complainant's sexual history. The defendant pleaded guilty on day two of the trial. The case was reported by Manchester Evening News.

R v Ahmed October 2015

Prosecution of taxi driver who had sexually assaulted two women whilst working. Both female witnesses were vulnerable and expressed reluctance to attend to give evidence. Arrangements made to speak to the witnesses before the trial date to put them at their ease regarding court procedures. Both witnesses attended to give evidence and the defendant was convicted after trial.

Serious Violence

Cases

R v Carlton Donaldson (and Sashon Brown) 2019

Prosecuted the defendant who stabbed to death a man on a night out in Birmingham. Carlton Donaldson received a life sentence and will serve a minimum of 23 years in jail. The case has gained widespread press coverage, including in the BBC , ITV News, The Daily Mirror, Daily Mail, Metro and The Birmingham Mail.

R v Leighton 2018

Defendant charged with two counts of section 18 assault, following multiple stabbing attacks upon random victims in a busy shopping centre. Trial involved analysis and presentation of phone data and cell site analysis.

R v Dunn October 2016

Section 18 trial, involving a hammer attack upon a vulnerable victim in their own home. Case proceeded by way of hearsay applications in respect of all civilian witnesses, due to their non-attendance. The defendant changed his plea to guilty on day of trial.

The same defendant was also convicted of assault upon a second male, who died within hours of the attack. This second assault was committed whilst on bail for the first offence, and formed part of a bad character application in the course of the first trial. The case was reported by The Independent, Manchester Evening News and The Metro.

Large Scale Conspiracies

Cases

R v Ward and others (Operation Wessex) December 2016

Junior prosecution advocate in a multi-handed complex conspiracy involving large scale commercial theft of vehicles, culminating in the manslaughter of a vehicle owner. Trial involved analysis and presentation to the jury of large quantities of mobile phone data and cell site evidence, in addition to the sensitive handling of reluctant witnesses. All defendants were convicted after trial. The case was reported by Manchester Evening News, BBC, The Daily Mail.

R v Akhter and others (Operation Hamilton) May 2016

Junior prosecution advocate in an extremely large, multi-handed 'courier fraud' conspiracy in which over 100 elderly victims were targeted. The gang used multiple mobile phones and moved SIM cards between handsets in order to avoid detection. The case involved the analysis and presentation to the jury of a voluminous quantity of phone data, establishing patterns of usage, and comparing the phone data against bank records and CCTV evidence. All defendants were convicted after trial. The case was reported by ITV and Manchester Evening News.

Money Laundering

R v Yahya Choudry, Abid Hussain, Shahbaz Ali & Mustafa Boztaz

Prosecuted four men who were found guilty of money laundering. Following a six-week trial Manchester Crown Court, the men received jail sentences totalling 26 years.

Book BarristerBack to top

Fraud - Criminal

Cases

R v Swettenham and Swettenham October 2017

Successful prosecution of large-scale fraud and money laundering by a legal executive and her husband, including subsequent Proceeds of Crime Act applications. This case was reported in The Daily Express and the BBC.

R v Turbi 2016

Banking scam involving small businesses being duped into paying for bogus advertising accounts. Case involved the analysis of mobile phone records and bank records. Defendant pleaded guilty on day of trial.

R v R 2016

Courier fraud targeting elderly people. Analysis of mobile phone data and sequence of events charts.

R v Foukamene and Ngono 2016

Benefit fraud by asylum seekers over a five-year period. Convicted after trial.

Book BarristerBack to top