Khurram Karim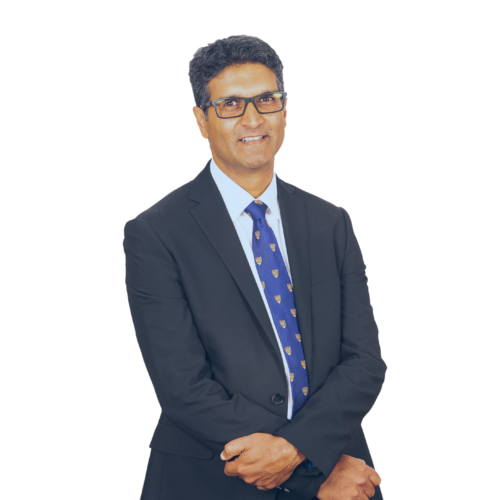 Khurram represents private clients, corporations, law firms and regulatory bodies, providing advocacy and advisory services of the highest quality. He practises in the areas of Commercial Law, Commercial Immigration and Professional Misconduct and Negligence and is accustomed to representing international clients in foreign jurisdictions (US in particular). Khurram has regularly lectured and given seminars to lawyers on a variety of legal practice and professional regulation areas.
Khurram is a dual qualified Barrister and American Attorney. He read law in the UK and also in the US where he received a Masters degree and a Juris Doctorate.
MEMBERSHIPS
Society of Asian Lawyers
Society of English and American Lawyers (UK)
ARDL
State Bar of Arizona
US Federal Bar
RECOMMENDATIONS
"In our group of almost 20 foreign lawyers, all distinguished with high academic credentials, Mr Karim was by far the most astute with a sharp legal mind. His ability to distill the facts to immediately identify the central legal issues was unparalleled…" Tomasz Wlostowski, Managing Partner EU Strategies, Brussels
"Mr Karim possesses the knowledge, skills and attributes that make for an excellent barrister" Steve Little, Senior Bar Counsel, State Bar of Arizona
"I will not hesitate to recommend Khurram Karim for how quickly and deftly he conducted himself as our attorney, but also as one of the few solid and reliable people that I have had the privilege to work with." Chris Coffee, President and CEO Coffee Builders Inc.
"Mr Karim's intellect and capacity for practice are evident to anyone who speaks with him for more than a few minutes…His relocation from Arizona was a profound loss to that Bar." Robert M Ferrier, Partner of Wood, Smith, Henning and Berman LLC California.
"In all my interactions with Khurram I have found him to be well prepared, professional and courteous. He has handled numerous responsibilities with composure and confidence." Elena Nethers, State Bar of Arizona
Expertise
Company and Commercial
Professional Negligence
Public / Administrative
Company and Commercial

Khurram has represented limited liability and publicly held companies both in an advisory capacity and also in contentious matters in court.

Cases

Advised and successfully filed actions on two occasions for prominent politicians in the Philippines regarding their personal corporate and immigration interests in the US.

Advised on the division of a company with limited shareholders, which included dealerships for Porsche, Skoda and Canon Cameras.

Represented a medium sized construction company on all of its federal and state litigation and advisory matters over a number of years.

Undertaken a variety of general civil litigation including actions in tort involving personal injury in a school, employer liability where an employee was repeatedly assaulted over a period of months and landlord and tenant matters.

Book BarristerBack to top

Professional Negligence

Khurram has represented and advised on professional negligence and misconduct in particular with respect to the legal profession.

Cases

Represented the State Bar in a high profile matter concerning the lawyers in a highly televised murder case and later motion picture in the US. The matter resolved in favour of the State Bar and the lawyers were appropriately disciplined.

Acted for a partner of a multi-partner firm that was splitting up. Khurram advised on the dissolution and the subsequent formation of a new firm for that partner.

Acted in an advisory capacity for numerous lawyers undergoing disciplinary proceedings and advisory opinions on how to avoid a violation of the regulatory rules and potential discipline.

Acted for the Arizona State Bar in disciplinary actions for misconduct. The cases ranging from failure to communicate with clients, lying to clients, theft from trust accounts and representation in exchange for sexual acts and criminal acts affecting fitness to practice and competency

Book BarristerBack to top

Public / Administrative

Immigration

Khurram has represented a number of individuals and companies in the UK wishing to move to the US or to transfer managers and essential personnel to the US.

Cases

Acted and secured a visa for an individual wishing to set up a lumber treatment company in the North East region of the US.

Acted and secured permission for a Manchester based couple who had previously been rejected in their attempt to move to the US to set up a building company despite formerly using a large US based law firm.

Successfully represented the son of a president of a South East Asian country in immigration matters regarding himself and his family members. Advised on related immigration tax implications and future pathways to resolve potential pitfalls.

Represented numerous clients in applications for associated employment, family and marriage based visas to the US.

Book BarristerBack to top