Kashif Ali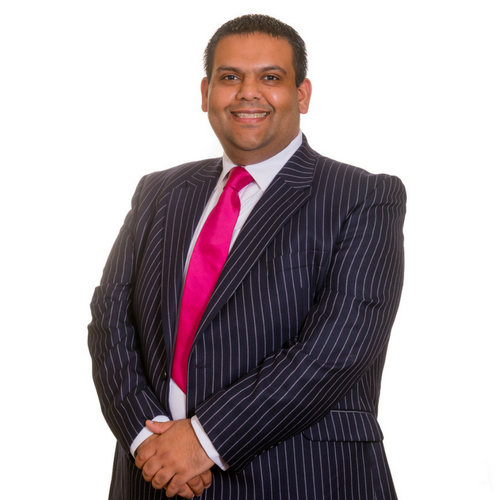 Kashif is an employment law specialist with over 15 years of experience.
He was appointed a FP Employment Judge in 2021.
Kashif's book, "A Practical Guide to Religion and Belief Discrimination Claims in the Workplace" (2020) is available via Law Brief Publishing or Amazon.
He studied Law at the University of Oxford (1998-2001) before undertaking a Masters in Law at the University of Cambridge (2001-2002).
He worked briefly as a Law Clerk at the Office of the Prosecutor of the International Criminal Court in The Hague in 2004.
Between 2005-2006 Kashif was a part-time Law Tutor at the University of Manchester.
Expertise
Employment
ADR and Mediation
Public Access
Employment

Kashif is regularly instructed in complex and difficult unfair dismissal claims, discrimination claims and whistleblowing claims. He has extensive experience across a large spectrum of employment law matters acting for both Claimants and Respondents.

Kashif regularly acts for public bodies and a number of English and Welsh local authorities including: Greater Manchester Police, Lancashire County Council, Rotherham MBC, Wrexham CBC and Denbighshire County Council.

Kashif also has considerable experience in negotiation, and has represented parties effectively in mediations, including the ET Judicial Mediation Scheme. He is a fully trained Mediator and can be instructed to help resolve employment disputes between parties.

Kashif occasionally accepts public access instructions in employment law matters for the purposes of advising and representing clients at trials and hearings.

Appeal Cases

McGregor v Lancashire County Council [UKEATPA/0958/18/JOJ, Laing J]: Representing the Respondent in a case challenging the quantum award in a discrimination claim.

Hargreaves v The Governing Body of Manchester Grammar School [UKEAT/0048/18/DA, HHJ Eady QC]: Representing the Respondent in a case challenging a fair dismissal finding and concerning the issue of obtaining witness evidence.

Tunstall Group Holdings Limited v (1) Trela (2) Javaid [UKEAT/0171/17/DA]: Representing the Claimant in a case concerning the correct interpretation of a contractual bonus scheme.

F v (1) G (2) H [UKEAT/0047/17/JOJ, HHJ Richardson]: Representing the Claimant in her appeal against the findings of the Employment Tribunal on her reasonable adjustments claim.

Elmore v (1) Governing Body Of Darland High School (2) Wrexham County BC [UKEAT/0209/16/DM, Simler J DBE (President)]: Representing the Respondent in an appeal on whether in the absence of a reasoned appeal decision or evidence from a member of the appeal panel, the Employment Tribunal was entitled to infer that the appeal panel upheld a capability dismissal for the same reasons as those relied on by the capability panel itself.

Hughes & Others v GMB & Others (Unreported 06/09/11, EAT, Richmond J); Hughes & Others v GMB & Others (Unreported 04/06/09, EAT, HHJ Peter Clark); and Hughes & Others v GMB & Others (Unreported 02/08/06, EAT, Elias J): These EAT appeals and numerous related hearings arose from representing three former branch secretaries of the GMB Union in their complex claims against the GMB union and others for unfair dismissal, whistleblowing and sex discrimination.

Chouafi v London United Busways Ltd [2006] EWCA Civ 689: Representing the Claimant in the Court of Appeal in an appeal from a preliminary hearing concerning the extension of the three-month time limit for bringing a claim

Book BarristerBack to top

ADR and Mediation

Kashif is a trained mediator. He is able to act in facilitative mediations.

Kashif recognises the huge importance of neutrality and independence in mediation, in making the parties feel at ease, and in assisting with creative solutions and compromises so that parties can reach agreement.

He also has considerable experience of representing parties in mediations, especially judicial mediations.

Kashif has over 15 years of experience as an employment and personal injury barrister, representing both Claimants and Defendants/Respondents.

Book BarristerBack to top

Public Access

Kashif is accredited to receive instructions directly from members of the public through the Public Access Scheme.

Click here to view our Public Access pages and details of the process for instructing public access accredited barristers.

Book BarristerBack to top