Elliw Roberts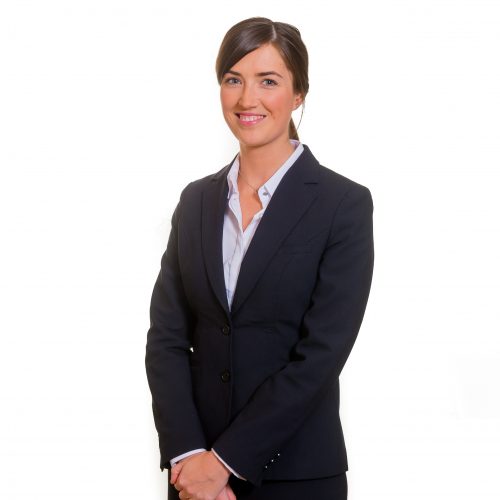 "Recommended Expert." Legal 500 2023

Has a broad practice with a particular emphasis on matrimonial finance matters. She regularly deals with disputes regarding matrimonial assets and allegations of non-disclosure.

Strengths: "She is hard-working and approachable." Chambers UK Bar 2022
Elliw read Law at Manchester University and was called to the Bar by Gray's Inn in 2009. She practises in all areas of family law with a particular interest in matrimonial finance. Elliw has a developing interest in Court of Protection work.
Fully bi-lingual, Elliw is able to advise and conduct conferences and hearings in both Welsh and English.
Elliw is the current Editor of the Northern Circuit magazine, In Brief.
Elliw was the winner of the prestigious Bracewell Essay Prize in 2011 (for her essay discussing Re SB (Children) (Care Proceedings: Standard of Proof) [2009] UKSC 17) and was the Northern Circuit Representative on the Young Barristers' Committee in 2013-2014.
Memberships
Family Law Bar Association
Legal Directory Recommendations
"Elliw is an excellent barrister who is highly experienced in financial remedy proceedings." Legal 500 2022
Strengths: "Always well prepared, delivering sensible advice." "Her style is polished and she is very good in her presentation." Chambers UK Bar 2021
"Elliw is thorough and meticulous in her preparation. Her client care skills are exceptional. She is empathetic whilst ensuring that she delivers clear and pragmatic advice. She is robust and polished on her feet. Elliw is always accessible and will go above and beyond for her instructing solicitor. She is a very talented barrister – one to watch!" Legal 500 2021
"Recognised for her work in public and private children law and complex financial matters. Her practice covers a wide range of issues including injury to children, relocation and nuptial agreements."
Strengths: "She is always well prepared, always efficient and constantly delivers sensible advice." "Elliw is a sought-after junior who can more than match more experienced barristers in complex financial remedy cases." Chambers UK bar 2020
Strengths: "She is marvellous. She's got a lovely manner in court and she is very efficient." "Great with clients." Chambers UK Bar 2019
Twitter: @ElliwFfRoberts
Expertise
Family - Children
Court of Protection
ADR and Mediation
Family - Children

Elliw is a Family Law specialist. She is experienced in all areas of family law and regularly appears at all levels of the family court, including the High Court.

Private Law

Elliw has experience in a wide range of private law proceedings acting for parents, extended family members and children with party status. She has been involved in cases involving serious allegations of significant harm to children, international and internal relocation, removal to non-Hague countries and cases of implacable hostility.

Elliw advises on issues of law and case management both in writing and in conferences and represents clients at all stages of the case and at all levels of the family court. She is regularly instructed to draft documents in the case including case summaries, skeleton arguments and applications for expert assessments.

Elliw regularly delivers seminars on issues of private law.

Elliw routinely receives instructions in relation to applications for non-molestation orders and occupation orders acting for both the Applicant and the Respondent.

Public Law

Elliw regularly represents parents, children, interveners and Local Authorities in public law proceedings. She is instructed at all stages of the case from case management hearings, finding of fact hearings to final hearings and has appeared at all levels of the family court. She has been involved in cases where the child has suffered non-accidental injury, cases involving the death of a sibling, sexual abuse cases and cases where there has been media interest.

Elliw advises on issues of law and case management both in writing and in conference and is regularly instructed to draft documents in the case including case summaries, threshold documents, skeleton arguments, applications for expert assessments and appeals.

Elliw regularly delivers seminars on issues of public law.

Elliw advises Local Authorities at Legal Gateway Meeting and Pre-Proceedings Meeting and she further receives instructions in the Crown Court with regard to Public Interest Immunity matters.

Cases

Re Y (Children) (No 3) (2016) EWHC 503 (Fam): Led by Karl Rowley QC on behalf of a mother accused of attempting to take her children to Syria; President of Family Division did not make the findings sought by the local authority and the applications were dismissed. Read the judgment here.

H v A (2014): Successfully obtained a residence order and prohibited steps order preventing the father from removing the child to a non-Hague country.

I v I, Appeal (2014): Successfully opposed the father's appeal against a no contact order and the refusal of his application for parental responsibility in a case in which the child had suffered significant harm.

R v W (2014): Successfully defeated an application for a prohibited steps order preventing the mother from moving with the child from Wales to England. Conducted part of the hearing in Welsh.

R v R (2013): Successfully represented the father throughout proceedings and obtained a change of residence and a family assistance order in a case where the mother had been implacably hostile to contact between the father and the child.  The case also involved allegations of sexual, physical and emotional harm to the child.

WMBC -and- L (2013): Successfully argued for the rehabilitation of a child to the care of a vulnerable mother in a case involving notorious gang members in the Manchester area.  The Local Authority and Guardian changed their care plan on the second day of the hearing following cross examination and reading the skeleton argument.

BMBC -and- K (2014): Following two days of cross-examination, successfully applied Re B-S (Children) [2013] EWCA Civ 1146 and argued for an addendum psychological assessment and further social work assessment of the mother despite opposition from the psychologist, Local Authority and Guardian.

LCC -and- G (2013): Represented the Local Authority in a complex case in which the child had been abandoned by the parents.

Book BarristerBack to top

Court of Protection

Elliw practices in all fields of Court of Protection work including health and welfare, property and affairs, medical treatment and associated human rights matters.

Elliw regularly advises and appears on behalf of Local Authorities, Professional Deputies and individuals and their families.

Due to the nature of the issues involved, Elliw  is happy to advise on an urgent basis and to undertake advisory and drafting work to short timescales.

Book BarristerBack to top

ADR and Mediation

Elliw is a qualified mediator.

Book BarristerBack to top