David Flood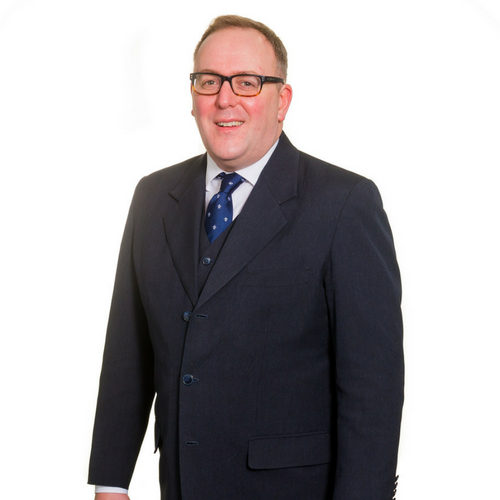 "Recommended Expert" Legal 500 2023
David is a specialist employment law practitioner with a particular interest in TUPE.
David has nearly 30 years' experience of representing both Claimants and Respondents in the Employment Tribunal, the EAT, the Court of Appeal and most recently the Supreme Court. He has conducted cases relating to all aspects of employment law. His Respondent clients have included the NHS, the Police, Royal Mail and Multinational Corporations. He is a member of the Employment Lawyer's Association.
David is able to take instructions direct from members of the public and companies under the Direct Access Scheme.
Legal Directory Recommendations
"Recommended Expert" Legal 500 2022
"Especially good with lay clients." Legal 500 2020 and 2021
"He is always well prepared and methodical in his cross-examination technique." Legal 500 2019
Expertise
Employment

Reported Cases

Efobi v Royal Mail Group Ltd  [2022] 1 All ER 401
David represented Royal Mail in this case and had been successful in having the Claimant's appeal dismissed in the Court of Appeal, (see below). The Claimant was then given leave to appeal to the Supreme Court. In this hearing the Supreme Court considered the proper construction and operation of the reverse burden of proof provisions within the Equality Act 2010. David and Leading Counsel were successful in having the appeal dismissed.

Efobi v Royal Mail Group Ltd  [2019] 2 All ER 917
David was not involved in this case until after the Claimant had won his appeal from a first instance decision in the Employment Appeal Tribunal. David advised on appeal to the Court of Appeal, drafted the appeal, and succesfully appeared before the Court of Appeal with Leading Counsel on the issue of whether the Employment Tribunal had enough evidence to conclude that the Claimant had not established a prima facie case of discrimination before it.

MM Packaging (UK) Ltd V Potter  [2017] 7 WLUK 781
David acted for a multi-national packaging firm and advised an appeal from a Circuit Judge's finding as to the interpretation of the words "90 days gross pay" in a settlement agreement. David's advice was taken, and the firm were successful in overturning the Circuit Judge's finding before the Court of Appeal with David appearing with Leading Counsel.

Lennon-Knight v Yakira Group Ltd UKEAT/0186/16/RN
Following a successful appeal to the EAT in this matter, (see below), the Tribunal, for a second time, decided to limit the Claimant's future loss award, this time to two years. Once again, on David's advice, the Claimant appealed to the EAT and again was successful, this time against Leading Counsel for the Respondent. The EAT allowed the appeal, stating that the Tribunal's judgment on future loss was wrong and that the case was "plainly a lifetime loss case"

Jane Lennon Knight v Yakira Group PLC UK EAT/ V0325/14/DA
David acted for a Financial Director of a group of companies who successfully claimed constructive dismissal, automatically unfair dismissal on the grounds of whistleblowing and detrimental treatment. This was primarily a whistleblowing case. At the assessment hearing the tribunal took a conservative view on the Claimant's future losses, in the face of agreed expert evidence that the Claimant would never work at the level of responsibility that she had previously been capable of. On David's advice the Claimant appealed to the EAT and won on the basis that the Tribunal's judgment on quantum was perverse.

Handshake Ltd v Mr R Summers UKEAT/0216/12/KN. 2012 WL 7092790
David acted for a Claimant who successfully brought an application against his former employers for unfair dismissal. The Respondent, represented throughout by Leading Counsel, appealed to the EAT. David persuaded the EAT to dismiss the appeal.

Wilde v Pure Fishing (UK) Ltd [2002] UKEAT 1147
David acted for an employee who was dismissed for gross misconduct. Unable to find work because of the stigma of gross misconduct he started his own business selling fishing tackle at markets. As the business was a new venture his profits at the time of the assessment hearing were modest. The tribunal found that he would have been better advised to use his fork lift truck driving qualification and had therefore failed to mitigate his loss. On David's advice, the Claimant appealed and won. His decision had not been unreasonable and he was entitled to his loss of earnings.

Book BarristerBack to top

Public Access

David is able to take instructions direct from members of the public and companies under the Public Access Scheme.

Book BarristerBack to top