Simon Parry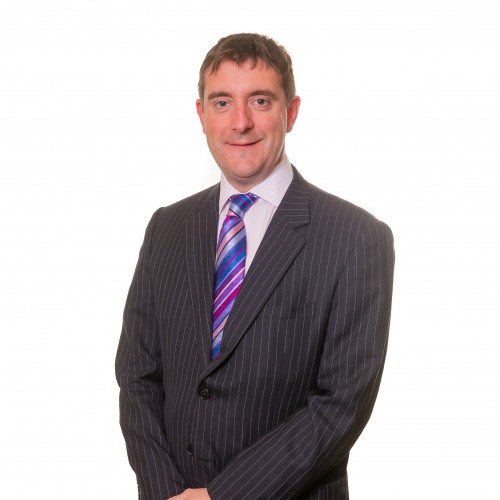 Simon graduated from the University of Wales, Aberystwyth in 1996 with an LL.B (Hons.) degree and was the winner of the Bevan Ashford Prize.  Following the Bar Vocational Course in London, Simon was Called to the Bar by Inner Temple in 1997.  He joined White Friars Chambers in 1997 and has practised from Chester ever since.
Simon has always practised in crime and does so exclusively now.
Simon also has an interest in covert policing and is heavily involved in training in this area.  Since 2010 he has delivered the legal training nationally for the College of Policing (formerly the National Policing Improvement Agency) to police, National Crime Agency and other law enforcement agency officers qualifying to work on Dedicated Surveillance Units.  From time to time he also assists in training with the College and private trainers on courses for CHIS controllers and Authorising Officers under the Regulation of Investigatory Powers Act.
In addition to his criminal practice Simon also accepts instructions in prison law cases involving hearings before the Parole Board.  His experience in this area grew as from 2007-2010 Simon was appointed by the Prisons Minister to serve on the Independent Monitoring Board at HMYOI Stoke Heath where he had specific responsibility for overseeing the Separation & Re-integration Unit (dealing with segregated prisoners).
Memberships
Appointments
Member of the Independent Monitoring Board for HMYOI Stoke Heath 2007-10
Expertise
Crime

Simon has a broad criminal practice, both defending and prosecuting.  His work ranges from everyday crime to serious offences, including homicide, serious sexual offences and drugs conspiracy.

Since 2008 Simon has been a Category 4 prosecutor for the CPS (Northern Circuit & Wales Circuit) and was re-appointed to that grade together with the rape panel in 2012.

He has developed an expertise and interest, both for the defence and the prosecution, in cases involving mental health issues and in particular autistic spectrum disorders.  Simon also is extremely experienced in representing young defendants where again he provides supportive and sensitive representation for clients and their families.

Simon has a large amount of experience in Public Interest Immunity issues in criminal cases and is regularly instructed on behalf of public bodies, in particular NHS Wales, on applications for witness summonses.

Due to Simon's role at the College of Policing, he is instructed with increasing frequency both for the prosecution and defence in cases involving covert policing.  He has a detailed expert knowledge of the tactical and legal issues in this type of case which is of real benefit to those he is representing.

Operation Blaze (Chester Crown Court)

Sole Prosecution Counsel in Cheshire Police's largest ever operation involving street dealing of Class A drugs distributed from Liverpool. The operation involves 37 defendants to date.

Operation Ambassador (Burnley Crown Court)

Prosecuting a team alleged to have been responsible for well in excess of 100 burglaries in Lancashire and Cheshire.

Operation Edendale (Chester Crown Court 2014)

Prosecution of a gang from Manchester responsible for in excess of 100 dwelling burglaries in Cheshire.

R v Stratton (Chester Crown Court 2014)

Defending a prominent local farmer prosecuted for serious animal cruelty offences and regulatory breaches.

R v Lowe (Chester Crown Court 2014)

Prosecution of a "one-punch" manslaughter.

R v DG (Caernarfon Crown Court 2014)

Successful defence of a 14 year old defendant charged with raping two young brothers.

Operation Gram (Chester Crown Court 2013)

Successful prosecution of an Organised Crime Group of 16 defendants for conspiracy to supply cannabis in the Runcorn area. Including the arrest of a further layer of street dealers, this is Cheshire Police's largest ever operation combatting the distribution of cannabis.

R v Simpson (Chester Crown Court 2012)

Successful prosecution of a lorry driver for a double causing death by dangerous driving of two men changing a tyre on the hard shoulder of the M6 motorway. The case involved expert neurology and cardiology issues.

R v WH (Preston Crown Court 2011)

Defence junior for a solicitor acquitted of perverting the course of justice in a murder investigation.

R v Ying Duong (Chester Crown Court 2011)

Attempted murder prosecution involving insanity issue.

R v JM (Chester Crown Court 2011)

Successful defence of a 15 year old autistic boy charged with serious sexual offences against two young boys. Successfully argued unfitness to plead and secured an acquittal in the subsequent trial of the act.Book BarristerBack to top