Matthew Carey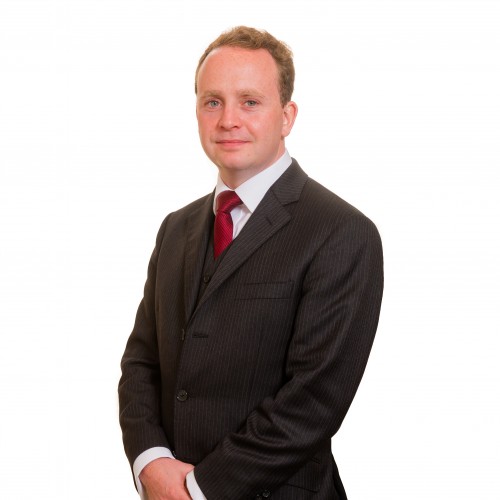 Email: clerk@stjohnsbuildings.co.uk
Phone: 0161 214 1500
Year of call: 2008
Book Barrister
Matthew read Law at Lancaster University and was called to the Bar by Inner Temple in 2008. Matthew was awarded the Lancaster University Law School Prize and the Otto Rix Scholarship from Inner Temple, the former in recognition of his contribution to the life and work of the Law School.
Prior to coming to the Bar, Matthew worked for Wigan and Leigh Citizens' Advice Bureau working on the helpdesk at the Wigan and Leigh County Court. Matthew also volunteered with the death penalty charity Amicus ALJ. In 2009 Matthew completed an internship in North Carolina working on capital cases. Matthew continued to work with the charity as a member of the Amicus Executive Committee responsible for organising internships between 2009-2013.
Matthew practises within criminal and family law. His family practice encompasses all areas of family law including public and private children cases and financial relief cases. His criminal and regulatory practice encompasses both prosecution and defence work within the Crown, Youth and Magistrates Court.
Matthew is known for his calm manner, enthusiasm, ability to communicate with the client and getting to grips with a case, especially those received with short notice.
Matthew is accredited by the Bar Council to undertake direct public access work. Matthew is experienced at being instructed directly from lay clients to represent them within their family, criminal or motoring case.
Matthew was the Secretary of the Inner Temple Junior Barristers' Committee between 2012-13 and Inns of Court Liaison from 2013-14.
Matthew is committed to pro-bono work and works closely with law advice centres and accepts instructions from the Bar Pro Bono Unit.
Memberships
Criminal Bar Association
Family Bar Association
Amicus ALJ
Appointments
Accredited Grade Two CPS Advocate
Accredited for Direct Public Access instructions
RECOMMENDATIONS AND CLIENT FEEDBACK
"Matthew is excellent in handling client emotion whilst remaining a robust negotiator and advocate. I would highly recommend." Katie Beaven, Senior Associate, Birketts LLP
"I have instructed Matthew in a number of complex private and public law children and financial relief cases. I have always been extremely impressed at the service received. Matthew is incredibly client-focused and approachable yet has a thorough knowledge of the law and procedures and gives the clients the reassurance they need. He has not only represented our clients in court with skill and professionalism but is also meticulous when preparing documentation. I have always been impressed with the prompt response from Matthew if I have ever needed any additional advice about a case. " Lauren Sadler, Levy and Co Solicitors
"I was very impressed by Mr Carey's attention to detail, drive and enthusiasm on a case involving allegations of domestic violence and child abuse, in which he obtained a very positive result after a four-day final hearing. I was impressed by Mr Carey's professionalism dealing with the client in a patient and sensitive manner."
"Matthew is conscious of the vulnerability of my clients and I have been particularly impressed with his advocacy skills in the courtroom, the kindness and consideration he provides to both client and the client's family members."
"Both I and my client have been impressed with skills and willingness to go to the extra mile."
"I would like to thank Matthew for me as he really did a great job in securing me a good deal at my FDR."
"Matthew was really great with us and listened to us and I think represented us very well.  We were really happy with him and would appreciate it if our thanks could be passed to him."
"He had prepared the case thoroughly both on the law and facts and handled cross examination of the victim, a submission of no case and later discussion of directions with dexterity and aplomb. Throughout the trial he was a constant advocate on behalf of his client, who cannot have been easy to deal with, being a career criminal."
Expertise
Family - Children
Family - Finance
Public Access
Family - Children

Matthew practises in all areas of family law including public and private children cases and financial remedy cases.

Public Law

Matthew is regularly instructed to act for Local Authorities, either within pre-proceedings or at emergency or contested hearings.

Matthew particularly enjoys representing parents and grandparents within care proceedings.

Private Children

Matthew has a passion for all aspects of Children Law and is regularly instructed to represent parents and grandparents in disputes concerning residence, special guardianship, contact, parental responsibility and enforcement proceedings.

Matthew is experienced in injunctive proceedings including emergency injunctions, non-molestation orders arising from allegations of serious domestic violence and abuse, including cases where Guardians have been appointed.

CASES

Public Children

LA v H [2015]: Represented a Local Authority involving a 10-day contested hearing resulting in the removal of the children from the parents.

LA v F [2015]: Represented a Father at a three-day final hearing resulting in the placement of child with the Father within a supervision order.

LA v S [2015]: Received instructions at short notice to represent the Mother at three-day final hearing/ The hearing was adjourned after successful argument that the case was not B-S compliant.

LA v P [2015]:  Represented a Mother who was successful in challenging the Local Authority resulting in her baby being returned to her care, following residential and psychiatric assessment, under no court order.

LA & L [2014]: Represented a Father in care proceedings where a shared "residence" order between parents was ordered.

LA v R [2013]: Represented a Mother in care proceedings where an order was granted for return of child with the Mother with a supervision order.

Private Children

T & W [2015]: Represented a Father at a final hearing, where the mother applied for no order re contact due to domestic violence of the Father. Successfully resisted with order for contact and r 9.5 guardian appointed after no contact for two years with young son.

M and M  [2014]: Successful application by Maternal Grandparents for a Special Guardianship Order of two grandchildren within private law proceedings.

O &W [2014]: Represented a Father in residence and contact application. The Father, Mother and child all diagnosed with autism and learning difficulties. The case involved r 9.5 Guardian and psychiatrist expert reports.

M & K [2013]: Represented a mother in residence and contact proceedings successfully resisting residence and enforcement application by father (litigation on-going for five years).

D & A [2012]: Successful application by the Father for transfer of full residence due to the Mother's hostility. A prohibited steps order was also ordered preventing the mother from leaving jurisdiction and specific issue order that the mother hand over the children on that day.

Book BarristerBack to top

Family - Finance

Matthew practises in all areas of family finance, including applications for financial remedies, enforcement proceedings, applications pursuant to Schedule 1 of the Children Act and TOLATA.

W v W [2014]: Successful application to enforce and vary consent order in ancillary relief proceedings.

M v M [2014]: Financial relief acting for W who was an alcoholic and required litigation friend.

R & R [2014]: Represented husband pro-bono who was a serving prisoner at a final hearing.

L v L [2013]: Successful Barder Appeal by wife.

B & B [2013]: Defended husband against a committal application within financial relief proceedings.

Book BarristerBack to top

Public Access

Matthew is accredited by the Bar Council to undertake direct public access work. Matthew is experienced at being instructed directly from lay clients to represent them within their family, criminal or motoring case.

Book BarristerBack to top