SJB Sponsor Manchester Art Gallery Exhibition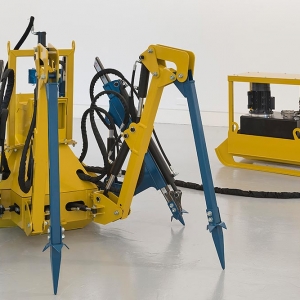 St John's Buildings have sponsored a major international exhibition at Manchester Art Gallery. Chambers have been a patron of the gallery for many years and have now become a corporate sponsor of The Imitation Game, an exhibition by eight international contemporary artists who explore the theme of machines and the imitation of life.
The Imitation Game takes its name from Alan Turing's 1950 paper Computing Machinery and Intelligence, where he asks whether it is possible for machines to imitate human thought. The exhibition will run from 12 February – 5 June 2016 and includes three new commissions and works never before seen in the UK.
As the birthplace of the industrial machine-age, Manchester has a rich history of computer science including developing the world's first stored-program computer. The Imitation Game will form a major contribution to Manchester's role as European City of Science 2016.
Chris Ronan, Chief Executive of St John's Buildings, commented "Artificial Intelligence permeates all aspects of our culture and is having an increasing impact on the future of professional services. Aligning our brand with this exciting exhibition offers multiple benefits to our members and clients, while allowing us to support a wonderful cultural institution."