Rebecca Titus-Cobb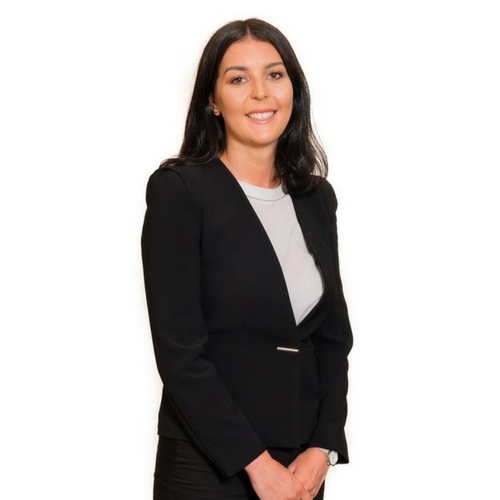 Rebecca has a developing practice across a broad range of civil areas. She has experience across Chambers' areas of expertise including in personal injury and clinical negligence, inquests, regulatory and public/administrative.
Prior to the bar, Rebecca worked as an Assistant to the Deputy Chair of the Independent Police Complaints Commission (IPCC) and as a Parliamentary Caseworker for an MP. While at the IPCC, Rebecca assisted with cases subject to misconduct proceedings, judicial review and inquests following deaths in police custody. She also volunteered at the human rights organisation, Liberty.
Rebecca graduated from Kings College London with a First Class honours degree in History and obtained a Distinction on the Graduate Diploma in Law.
MEMBERSHIPS AND APPOINTMENTS
PIBA

 

ARDL

 

Attorney General's Junior Junior Scheme

 
Expertise
Personal Injury
Clinical Negligence
Public / Administrative
Inquests
Regulatory
Personal Injury

Rebecca accepts instructions from Claimants and Defendants in all areas of personal injury work and increasingly those with a higher value and complexity. In addition to RTA, EL and PL cases, Rebecca has experience of handling Criminal Injury Compensation Claims and Appeals. She also has a developing practice and a real interest in actions against the police and public authorities.

Recent cases include:

W v H Appeared for the successful Claimant in a Fast Track trial where the Claimant had suffered an amputated finger. Damages were awarded in excess of the Claimant's previous Part 36 offer.
Re S Appeared for the Appellant victim of a serious sexual assault before the First-Tier (Criminal Injuries Compensation) Tribunal. The tribunal significantly increased the Appellant's award for compensation under the CICA scheme.
Re HXF Appeared for the Claimant protected party in an approval hearing in a claim against a local authority, following a sexual assault taking place in a care setting.
K v F Appeared for the Claimant who had suffered a catastrophic brain injury in an application for non-party disclosure before the Senior Master of the Queen's Bench.
A v B Appeared for the successful Claimant in a Fast Track trial against his former employer. The Claimant had sustained a fractured elbow following a fall at work.

Book BarristerBack to top

Clinical Negligence

Rebecca has a keen interest in clinical negligence cases and was under the supervision of Alastair Wright during pupillage in this respect. Since joining chambers in 2018, Rebecca has continued to expand this area of her practice.

Recent cases include:

W v A Advised on liability and drafted letter of response on behalf of a Defendant care home following an allegation that negligent care and treatment had resulted in the Claimant developing pressure sores.
RE CJK Acted for the Claimant in inquest proceedings arising from a death following potentially negligent emergency care.

Book BarristerBack to top

Public / Administrative

During pupillage, Rebecca gained experience of immigration and public law under the supervision of Fayaz Hammond and has continued to expand this area of her practice.

Recent cases include:

Re M Advised the respondent local authority in respect a prospective judicial review challenge to an age assessment of an unaccompanied asylum seeking child (UASC).

Book BarristerBack to top

Inquests

Rebecca has a keen interest in coronial law, developed during her time working for the IPCC where she assisted with cases subject to Article 2 inquests and following deaths in police custody.

Recent cases include:

Re CJK Acted for the family of the deceased in inquest proceedings arising from a death following potentially negligent emergency care.

She has also been instructed to attend inquests for noting briefs on behalf of Claimants and Defendants.

Book BarristerBack to top

Regulatory

Building on her experience of police law prior to coming to the bar, Rebecca has a developing practice in civil actions against the police and public authorities. She has acted in claims against the police involving allegations of assault, discrimination and negligence.

Recent cases include:

L v Chief Constable of Greater Manchester Police Acted for the Claimant in an application for permission to bring a personal injury claim following an arrest which had resulted in a conviction, pursuant to s.329 of the Criminal Justice Act 2003.
F v Chief Constable of Sussex Police Advised on liability in a claim where the Claimant suffered a serious brain injury following a highways incident which was attended by the police. Issues arose related to the duty of care owed by the police to members of the public.
MJ v Chief Constable of Greater Manchester Police Acted for the Claimant in a claim under the Equality Act 2010 following allegations of direct discrimination and harassment due to race.

Book BarristerBack to top