Rebecca Titus-Cobb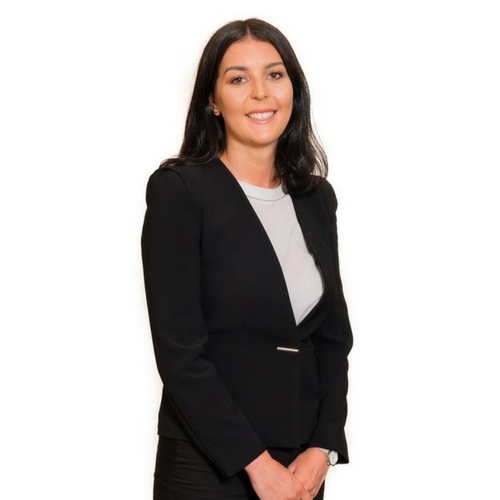 Rebecca's practice covers three main areas, namely personal injury and clinical negligence, inquests and public/administrative law (including immigration law). She is particularly interested and increasingly instructed in those cases where these areas overlap. In particular, she has a specific interest and experience in civil liberties work and proceedings involving the police and other public authorities.
Rebecca's police law practice builds up her experience gained prior to the bar when she worked as an Assistant to the Deputy Chair of the Independent Police Complaints Commission (now the IOPC). She also worked as a Parliamentary Caseworker for an MP and volunteered at the human rights organisation, Liberty.
MEMBERSHIPS AND APPOINTMENTS
PIBA
ARDL
Attorney General's Junior Junior Scheme.
EDUCATION AND AWARDS
BA, History (First Class honours), Kings College London
Graduate Diploma in Law (Distinction), BPP University
Bar Professional Training Course, BPP University
Sir Robert Micklethwait Memorial Scholarship, Middle Temple
Expertise
Personal Injury
Clinical Negligence
Public / Administrative
Inquests
Personal Injury

Rebecca accepts instructions in all areas of personal injury work. She undertakes work for Claimants and Defendants at all levels of value and complexity. She regularly advises on liability and quantum and drafts pleadings in employers' liability, public liability and road traffic claims.

Rebecca has a particular interest and expertise in actions against public authorities including civil actions against the police, prison and abuse claims. She also has experience of appearing before the Criminal Injuries Compensation Appeals panel and has been instructed in cases where the Appellant has been the victim of serious sexual assault.

Recent cases include: 

W v Ministry of Justice Acted for the Claimant in a claim against the Ministry of Justice after he was seriously assaulted by a fellow prisoner with an improvised weapon.
Re GB Acted for the Claimant, a protected party, in a claim against a local authority following a sexual assault which occurred in a care setting.
Re S Appeared for the Appellant victim of a serious sexual assault before the First-Tier (Criminal Injuries Compensation) Tribunal. The tribunal significantly increased the Appellant's award for compensation under the CICA scheme.
PA v GM Mental Health NHS Trust Acted for the Claimant, a mental health nursing assistant, in a claim against his employer NHS trust, following an assault by a patient on a psychiatric ward.
W v H Appeared for the successful Claimant in a trial where the Claimant had suffered an amputated finger. Damages were awarded in excess of the Claimant's previous Part 36 offer.

Book BarristerBack to top

Clinical Negligence

Rebecca's acts for both Claimants and Defendants in clinical negligence work.  She has been instructed in cases involving delay in diagnosis and treatment, emergency treatment, birth injury and stillbirth, physiotherapy treatment, surgical procedures and errors in prescribing. She drafts pleadings and advises in writing and in conference with experts. She has appeared in the County Court in a variety of interlocutory hearings. She also has experience in mediations and has recently successfully settled a six figure claim pleaded at more than £250,000 at mediation.

For Defendants, she has been instructed on behalf of NHS Resolution, care homes and private medical practitioners.

Rebecca has also acted for families in inquests where deaths have arisen potentially as a result of clinical negligence.

Recent cases include: 

H v E Acted for the Claimant in a claim involving negligent pharmaceutical dispensing which resulted in the Claimant infant suffering an overdose of thyroid medication;
G v T Acted for the Claimant in a claim arising from a delay in diagnosis of breast cancer which sadly resulted in the Claimant being diagnosed with terminal illness;
MN v Derbyshire Teaching Hospitals NHS Foundation Trust Acted for the Claimant child in a claim arising from a delay in diagnosis and treatment of appendicitis which resulted in him suffering a perforated appendix and post-operative peritonitis;
P v SH Acted for the Defendant NHS Trust in a claim for psychiatric injury and associated losses following the stillbirth of the Claimant's child. The claim was settled at mediation.
W v A Acted for the Defendant care home following an allegation that negligent care and treatment had resulted in the Claimant developing pressure sores.
W v SH and others Acted for a Defendant nurse practitioner in a claim arising from a delay in diagnosis and treatment of cancer. Issues of indemnity and vicarious liability arose between the various Defendants and their respective medical defence organisations.

Book BarristerBack to top

Public / Administrative

Building on her experience of police law prior to coming to the bar, Rebecca undertakes civil liberties work including actions against the police and public authorities. She has acted in civil actions against the police involving allegations of assault, discrimination and false imprisonment. She acts for both Claimants and Defendants.

Recent cases include: 

L v Chief Constable of Greater Manchester Police Acted for the Claimant in an application for permission to bring a claim for assault following an arrest which had resulted in a conviction, pursuant to s.329 of the Criminal Justice Act 2003.
MR v Chief Constable Port of Dover Police Acted for the Defendant Chief Constable in a claim for false imprisonment.
MJ v Chief Constable of Greater Manchester Police Acted for the Claimant in a claim under the Equality Act for direct discrimination and harassment on account of the protected characteristic of race.
LW v Chief Constable of Lancashire Police Acted for the Claimant in a claim for false imprisonment on the basis that his arrest was unlawful under PACE 1984.

Immigration and public law

During pupillage, Rebecca gained experience of immigration and public law under the supervision of Fayaz Hammond.

Recent cases include:

Re M Advised the Respondent local authority in respect a prospective judicial review challenge to an age assessment of an unaccompanied asylum seeking child (UASC).
SCC v SH and NM Advised the Applicant local authority in respect of immigration matters relevant to related family proceedings.
Re R Advised on disclosure issues in immigration proceedings.

Book BarristerBack to top

Inquests

Rebecca has a keen interest in coronial law, developed during her time working for the IPCC where she assisted with cases following deaths in police custody or after police contact. She has has acted in PIR hearings and final inquest hearings. She has also been instructed to attend inquests for noting briefs following serious road traffic collisions on behalf of the deceased family and their legal advisors.

Recent cases include: 

Re CK Acted for the family of the deceased at an inquest following potentially negligent emergency care. Also acted in the PIR.
Re EB Acted for the family of the deceased at an inquest arising from the death of an 18 year old young woman following potentially negligent urological surgery.
Re AR Acted for the interested party bus company at inquest following a road traffic collision which resulted in the death of a young woman.

Book BarristerBack to top