Peter Gilmour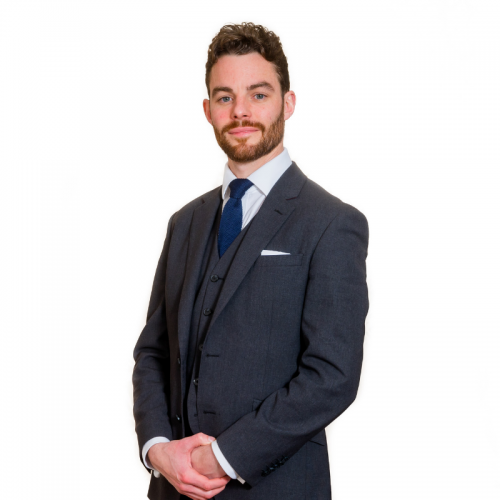 Peter studied Law at Liverpool University and was called to the Bar by the Inner Temple in 2007. He received the Pegasus Scholarship from the Inn in 2008 and worked at the Louisiana Capital Assistance Center in New Orleans. He then worked at the Financial Ombudsman Service handling investment complaints before joining St John's Buildings in 2011.
His practice incorporates crime, regulatory and tax law. Peter has a particular interest in fraud and is a specialist fraud prosecutor for the Crown Prosecution Service.  
He is able to accept instructions via direct public access.
Memberships
Criminal Bar Association

Association of Regulatory & Disciplinary Lawyers

Proceeds of Crime Lawyers' Association
Appointments
Crown Prosecution Service Grade 3 Prosecutor

Crown Prosecution Service Specialist Fraud Panel

Accredited for Direct Public Access instructions
Expertise
Crime
Regulatory
Tax
Public Access
Crime

Peter regularly prosecutes and defends crime in the crown court, magistrates' court, and youth court. He has a particular interest in fraud, and experience of cases concerning manslaughter, firearms, assault, drugs, rape and sexual assault, domestic violence, theft, POCA, public disorder, motoring, harassment, offensive weapons and witness intimidation. He is a Grade 3 prosecutor with the Crown Prosecution Service and a member of the CPS Specialist Fraud Panel. Peter is also instructed to prosecute on behalf of the Royal Mail, the Department of Work and Pensions and HMRC. Peter accepts instructions to defend both publicly funded and privately paying clients.

Cases

R v Vaughan (March 2020)
Successful prosecution of re-trial for s.18 assault (biting of nose).

R v Parkes (January 2020)
Successful defence of s.18 assault (stabbing).

R v Wall (February 2020)
Successful defence of assaults of emergency workers (police officers).

R v Morley (December 2019)
Successful defence of assault emergency worker (police officer) on basis of self-defence.

R v Hope (August 2019)
Successful defence of police officer charged with drink driving.

R v Loftus & Goodall (February 2018)
Prosecution junior in manslaughter concerning complex issues of joint enterprise and medical causation.


R v K (November 2016)
Successfully defended 18-year-old charged with rape and sexual assault.


R v Logan (May 2016)
Successful defence of motorist, using the evidence of an accident reconstruction expert.


R v Suleman & Others (June 2015)
Successfully defended client charged with facilitating a child sex offence.

R v Woods & Gharoon (October 2014)
Led junior for a client facing allegations of alleged £70m fraud by cheating at online poker. Trial resolved with guilty pleas to some counts and POCA confiscation order of just over £1m.


R v French (August 2014)
Successfully defence under s.172(4) of the Road Traffic Act 1988 (famously relied upon by Christine Hamilton) for client charged with failing to identify the driver of his vehicle.


R v Baxter & Howard (April 2014)
Successful defence of client facing public order offences where all prosecution witnesses were either police officers and police community support officers.


R v Hoskins, Doolan & Doolan (October 2012)
Successful defence in robbery at Open University campus, captured on CCTV. Co-defendants convicted and sentenced to 20 months' and 15 months' imprisonment.


CONTEMPT OF COURT

Peter has significant experience of contempt of court cases. These quasi-criminal proceedings are increasingly instigated by insurers in response to false or exaggerated claims.

Cases

Esure v Hiwa Nouri & Others (June 2018)
Permission refused to proceed against Peter's client in relation to a fraudulent personal injury claim. The solicitors who had acted in the original claim had forged the client's signature and acted without his instructions.


Re: MK (A child) (December 2017)
Committal proceedings were initiated by the Family Court against the child's grandparents in attempt to secure the child's return to the jurisdiction. The case was transferred to the High Court, where Peter secured the dismissal of the committal proceedings.


Accident Exchange v George-Broom & Others (June 2017)
Effectively alleged an industrial-scale conspiracy to commit perjury, impacting around 30,000 civil claims all over the country. This was a highly complex case, involving approximately two million pages of evidence and a trial bundle that ran to over 14,000 pages. Peter represented the Fourth Defendant throughout the case, which culminated in an 8 week trial at the High Court. The case was covered in The Guardian.


Network Rail & QBE Insurance v Dermody & Dermody (May 2017)
Exaggerated claim in respect of an injury sustained by the First Defendant in the course of his employment. Peter represented the Second Defendant, mother of the First Defendant. After a trial, the case against Peter's client was found to be "totally without merit and lacking any real basis" and was accordingly dismissed.

Book BarristerBack to top

Regulatory

Peter has a growing practice in regulatory work, and has defended clients in cases concerning Health and Safety Regulations, COSHH Regulations, and the Licensing Act 2003. He has also represented clients in appeals against OFSTED decisions, and in Licensing Applications.

Cases

Blackpool Council v Blackpool Pier Company Limited (May 2020)
Represented the company in relation to breaches of asbestos regulations.

OFSTED v D B (February 2020)
Successfully appealed against decision to suspend childminder's registration following an allegation that she had caused injury to a child in her care.

Re: Horwich St Mary's Football Club (November 2019)
Represented football club at Licensing Committee hearing in successful application for alcohol license

FACT v Pudding Pie Catering Ltd (October 2019)
Successfully defended hospitality and events company from allegations that its premises were unlawfully screening Premier League football matches.

Wirral Council v ABC Property Shop Ltd (January 2019)
Successfully defended letting agent in relation to alleged breaches of regulations concerning fire safety in houses of multiple occupancy.

R V v Chorley Licensing Authority (August 2018)
Represented shop keeper in appeal against decision to revoke alcohol license.

Trading Standards v P J (July 2016)
Motor trader charged with supplying a vehicle in unroadworthy condition. Successfully argued for prosecution to be stayed as an abuse of process.

Health and Safety Executive v Ali (September 2014)

Peter represented a defendant facing alleged breaches of the Gas Safety (Installation and Use) Regulations 1998 and failures to comply with Improvement Notices. The case centred on land law and insolvency issues relating to control of the properties concerned at the relevant times.

Rossendale Borough Council v Bork (September 2012)

Peter successfully appealed against a sentence imposed for numerous regulatory breaches committed by the owner of a petting farm and riding establishment.

Book BarristerBack to top

Tax

Before coming to the Bar, Peter worked as an adjudicator at the Financial Ombudsman Service. He specialised in handling complaints about mis-sold investments, with a particular focus on products that had been sold on the basis of their potential to reduce or avoid tax liabilities. As a barrister, Peter is instructed by HMRC to prosecute cases of tax evasion and to pursue cash forfeiture. He also regularly advises businesses and individuals as to potential tax liabilities.

Cases

Re: N C Ltd (April 2020)
Advised client on application of VAT zero-rating to the construction of a new residential building in which part of the original roof was retained. HMRC's position was that a roof could not be a facade and that the project was therefore standard rated.

Re: P A (January 2020)
Advised client as to retrospective VAT invoicing following an unexpected increase in profits, taking him over the VAT threshold.

HMRC v R M Ltd (October 2019)
Advised client in relation to CIS deductions in respect of accommodation provided to its subcontractors.

Preston CC v Acorn Leisure (February 2019)
Advised clients in relation to Business Rates<

Preston CC v Yusuf & Yusuf, Preston (June 2017)
Successfully defended an application by the local authority for a Business Rates Liability Order.

Book BarristerBack to top

Public Access

Peter accepts instructions directly from the public for advice and representation across a range of areas.

Book BarristerBack to top