Pépin Aslett – Head of Commercial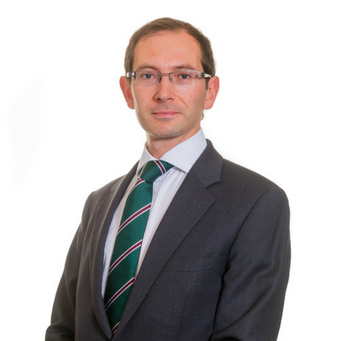 Pépin Aslett is a well-respected barrister acting in a broad range of commercial disputes, including contract, company and fraud claims. He is also qualified at the Bar of Bermuda.

Strengths: "Pépin is a really good, technical lawyer." Chambers UK Bar 2023 (Commercial Dispute Resolution)

"Pépin has a very sharp mind and he is a master tactician. He is able to provide first class advocacy and legal advice as well as ideal strategic and commercial advice. He is one of the best senior junior barristers, he never backs down and he is happy to take on silks when required. His rapport with clients is excellent and he always fits right into a team. His rapport with clients is perfect: charming and professional at the same time." Legal 500 2023

Pépin Aslett is a skilled commercial and chancery practitioner, noted for his expert handling of complex and high-value disputes. He is regularly instructed in tricky banking and finance matters, and has experience appearing in both the High Court and the Court of Appeal.

Strengths: "He is very forensic and detailed in his approach." "He is a very sharp advocate and a very proficient senior junior. He is hugely confident and formidable in court."
Chambers UK Bar 2022 (Banking & Finance)
Pépin has a well-established reputation as a Senior Junior specialising in commercial litigation and data and information law with an emphasis on major and complex litigation. His extensive experience is well suited to disputes spanning many disciplines and he takes a commercial and pragmatic hands-on role to develop case tactics and strategy. He regularly acts as part of a team of KCs, juniors and relevant expert professionals.
In addition to appearing in the Court of Appeal and High Court in England and Wales, Pépin has appeared in Supreme Court of Gibraltar and the courts in Bermuda, where he practised as an Attorney for three years.
Pépin heads up the Commercial Group in Chambers, and is regularly quoted in the press in relation to aspects of his expertise.
Memberships
Northern Circuit
Business & Property Courts Forum Committee
Publications
You can't be serious: assessing triviality in data breach claims. Communications Law: Comms. L. 2023, 28(1), 9-15
The destruction of commercial documents. Company Lawyer: Comp. Law. 2003, 24(12), 357-361
Cross-border asset protection: an offshore perspective. Journal of Financial Crime: J.F.C. 2003, 10(3), 229-245
Legal Directory Recommendations
Strengths: "I regard Pépin very highly. He has a phenomenal ability to deal with property and insolvency cases and produces very detailed skeleton arguments. He is very sensible and bright and doesn't take bad points." "He is a very sharp advocate and a very proficient senior junior. He is hugely confident and formidable in court." Chambers UK Bar 2022 (Commercial Dispute Resolution)
"Recommended Expert" Legal 500 2022
Strengths: "His knowledge is encyclopedic." "Absolutely excellent: very thorough, totally unflappable and a very tough opponent." "His attention to detail stands out. He is good at thinking ahead of the game and leaves no stone unturned." Chambers UK Bar 2021 (Banking & Finance)
Strengths: "He has a good command of the law and great attention to detail, and his skeleton arguments are very persuasive and concise." "He is an articulate and experienced senior junior. He has great tactical skills and good commercial judgement." "He is very knowledgeable, thorough and authoritative." Chambers UK Bar 2021 (Commercial Dispute Resolution)
"He is a formidable advocate and very skilled on his feet. His professionalism is second to none and having worked very closely with Pépin on heavy matters his ability to understand every detail of a complex case is very impressive." Legal 500 2021 (Commercial Litigation)
Strengths: "An exceptional junior advocate." Chambers UK Bar 2020 (Banking & Finance)
Strengths: "He's a smooth and polished advocate." "He's skilled, personable and dedicated to achieving the best result possible." Chambers UK Bar 2020 (Commercial Dispute Resolution)
"Technically superb and a great advocate." Legal 500 2020
"He is a joy to work with – he is very thorough and very, very good at the paperwork." Chambers & Partners 2019
"Extremely bright and an exceptional advocate." Legal 500 2019
Strengths: "He is a good draftsman and has a very good eye for detail." "He has very good technical knowledge and an ability to adapt that knowledge to specific cases." Chambers & Partners 2018
"An experienced and forceful advocate." Legal 500 2017
"Recommended for commercial and traditional Chancery matters." – Legal 500 2016
"In conference, he has an excellent manner with clients." – Legal 500 2015
Pépin has previously been described by the Legal 500 as having "an excellent legal brain", "an excellent eye for fine detail" and being "a star in the making; very bright and clear on paper as well as being a clever advocate."
Expertise
Data and Information Law
Banking, Finance and Insolvency
Company and Commercial
Property and Private Client