Nicholas Price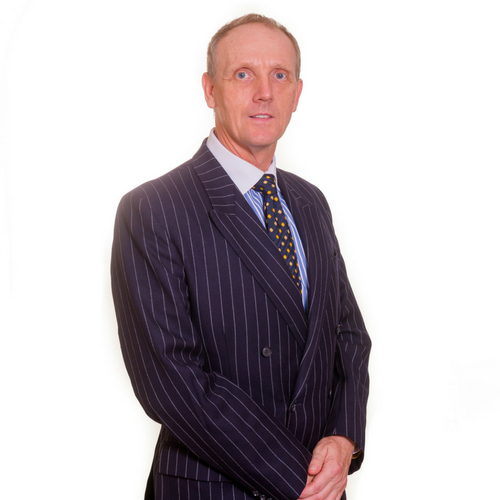 "I have appointed Nick on many occasions and I believe that he often exceeds expectations providing exceptional service in many instances going above and beyond. I consider his tenacious cross-examination at court hearings to bring about many fine results pleasing both us and the insurer client" – Simon Wood, Berrymans Lace Mawer LLP
"Nick is a highly skilled Employment Tribunal advocate. He is dedicated and pragmatic in approach, putting clients at ease… his written advice is thorough, well considered and practical. I would not hesitate in sending instructions to Nick on an employment case." – Natalie Harris, Rradar Limited
Called in 1987, Nicholas joined St John's Buildings in May 2013, bringing with him in excess of 20 years' experience in his core fields of Personal Injury and Employment, in addition to Clinical Negligence and Professional Negligence disputes.
Nicholas represents both Claimants and Defendants in the County and High Courts; the Court of Appeal; the Employment and Employment Appeals Tribunals. He sits as a CEDR qualified mediator in a variety of disputes arising out of his practice areas, as well as those arising out of contractual, property and regulatory/disciplinary litigation.
Nicholas's practice areas are complemented by his involvement in inquests and professional regulatory hearings.
Association Membership
Personal Injury Bar Association
Employment Lawyers Association
Professional Negligence Bar Association
Outside of practice, Nicholas has been, and remains, a very active and competitive sculler at local, national and international events, as well as other outdoor pursuits, and operates well in a team in challenging circumstances.
Expertise
Personal Injury
Clinical Negligence
Inquests
Employment
ADR and Mediation
Personal Injury

In civil practice, the main areas include contract; property and boundary disputes; injunctive relief; professional negligence and Inquests.

Significant case example

Huntingford v Hobbs [1993] 1 FLR 45 CA: handed down together with Springette v Defoe [1992] 2 FLR 388 – leading authority on rights of cohabitees/owners/mortgagees in respect of entitlement to equity in land and property – the importance of this case being that the partner undertaking to repay the mortgage debt was taken into account in calculating his share, although he had not actually paid off any of the capital.

Book BarristerBack to top

Clinical Negligence

Nicholas has in excess of 20 years' experience in his core fields which include Clinical Negligence and Professional Negligence disputes.

Book BarristerBack to top

Inquests

Nicholas has extensive experience of Inquests.

Book BarristerBack to top

Employment

In Employment, Nicholas acts for both Claimant and Respondent clients in all major aspects of employment dispute in matters of unfair dismissal, redundancy and discrimination.

Significant case example

M. and P. Steelcraft v. R.J.Ellis and H.M.Prison Service – 22/01/08: Employee Status – prisoner rights – prisoner benefitted from a scheme operated by a local business with a view to training the prisoner for future employment upon release and for financial reward – no employment status found.

Book BarristerBack to top

ADR and Mediation

In 1993 Nicholas became a CEDR qualified mediator since which time he has been instructed in a broad range of mediations incorporating personal injury, clinical negligence, contract, boundary disputes, disciplinary proceedings, and employment related disputes of varying value.

In terms of outcome, approximately 98% of mediations in which Nicholas been engaged have resulted in a successful outcome with the agreement of all parties.

It is considered that as a form ADR, mediation is an important tool in the area litigation and is embodied within the Civil Procedure Rules.

Book BarristerBack to top