Liam Murdin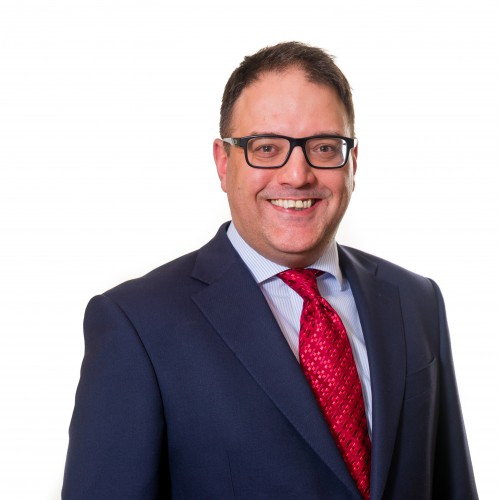 Liam is an experienced and highly regarded personal injury practitioner. He is a specialist in insurance fraud, leads the St John's Buildings fraud team, and is the head of Lawyers Against Insurance Fraud.
Liam read Modern Languages at Salford University and was called to the Bar by Lincoln's Inn in 1998. He has a deep and broad knowledge of all aspects of personal injury litigation, and has long been qualified in Direct Access work. He is trained and qualified in conducting litigation.
Liam is happy to assist with seminars, articles and lectures on his areas of expertise.
Memberships
Personal Injury Bar Association
Lawyers Against Insurance Fraud
Expertise
Personal Injury
Fraud - Civil
Education
Public Access
Employment
Personal Injury

Liam represents both Claimants and Defendants at all stages of litigation. He has significant experience in road traffic litigation, actions arising out of public liability, employers' liability, and occupiers' liability claims.

He is usually instructed in multi-track litigation, and is frequently asked to draft Schedules, Counter-Schedules and high value advices. He has attended many JSMs and CCMCs.

Book BarristerBack to top

Fraud - Civil

Liam is the Head of Lawyers against Insurance Fraud, and the Fraud team within St John's Buildings. He has developed a significant reputation for fraud arising out of motor accidents, and is panel Counsel for most of the major insurers. He is regularly instructed in claims dealing with the following: staged accidents, accidents that never occurred, counterclaims against dishonest Claimants, Low Velocity Impact claims, bogus passenger claims and deliberate slam-ons.

He is very experienced both at trial, and in conferences with clients and engineers; he is able to draft Defences, and questions to engineering and medical experts, with speed and precision. He is currently involved in several High Court actions where a declaration of fraud is sought, and/or contempt proceedings have been issued. He is particularly skilled at robust and forensic cross-examination, dealing with multiple parties and multiple accidents.

Cases

Manchester CC (September 2015): successfully represented C in a road traffic trial, where serious allegations of fraud had been made.

Birkenhead CC (September 2015): successfully represented D in a road traffic trial. Claim is dismissed, with specific findings of fraud. The Judge concludes that the Claimant was a "bare-faced liar".

Preston CC (August 2015): successfully represented D in a road traffic trial. Claim is dismissed due to inconsistencies.

Manchester CC (April 2015): successfully represented D at trial, arising out of an RTA, in which fraud alleged. Claim dismissed, preferring the D's version of events, and finding that Claimant's claim was founded on exaggeration.

Manchester CC (February 2015): successfully represented D in a trial where fraud alleged. Claim dismissed.

Sheffield CC (September 2014): successfully defending personal injury claims brought by the five alleged victims of a road traffic accident, resulting in findings of fraudulent conspiracy, and contempt proceedings in the High Court.

Manchester CC (September 2014): successfully defending personal injury claims brought by the four alleged victims of a road traffic accident, resulting in findings of no accident.

Bury CC (2013 – 2014): successfully defended two lengthy personal injury claims brought against a Defendant who was nowhere in the vicinity, resulting in findings of fraud.

Manchester CC (July 2014): successfully defending three personal injury claims, dismissed as inconsistent, following two days of contested engineering evidence.

Successfully representing many personal injury Claimants, wrongly accused of fraud.

Liam regularly gives seminars to solicitors on motor insurance fraud.

Book BarristerBack to top

Education

Liam has a growing practice in the area of education law. He is direct access qualified and is available to act for parents and local authorities in a range of education cases including:

Admission and exclusion appeals in front of independent panels
Appeals to the Special Educational Needs and Disability Tribunal ('SEND' Tribunal) concerning EHC assessments and/or exclusions
Upper Tribunal appeals arising from decisions of the SEND Tribunal
Advice and representation regarding judicial review
Issues in transitioning SEN students to EHC assessments
Cases involving further and higher education

Book BarristerBack to top

Public Access

Liam has long been qualified, and enjoys undertaking Direct Access work. He is happy to represent individuals and businesses, and is further appropriately trained in conducting litigation.

Book BarristerBack to top

Employment

Liam has a strong background in personal injury and professional negligence, which he uses to assist his clients in maximising or minimising remedies in discrimination and occupational stress claims.

Liam practises in all areas of employment law, including constructive and unfair dismissal, contractual claims, TUPE, and restrictive covenants. He has developed a particular interest in discrimination and whistle-blowing claims, and frequently appears in the Employment Tribunal, Employment Appeal Tribunal, County Court, High Court and Court of Appeal. He is available for advisory work, representation at mediation and internal or professional disciplinary hearings.

He accepts direct access cases, adopting a strategic approach to cases seeking to achieve effective solutions for his clients in a pragmatic and cost effective manner. He has determined internal appeals from dismissal, ensuring impartiality, a rapid decision for both parties, attention to detail, and a cost-effective solution.

Liam's employment experience includes:

Successfully acting for an anorexic in a disability discrimination claim against a global chemicals firm
Successfully acting for the pregnant victim of sex discrimination and unfair dismissal
Successfully acting for a manager in a cross-jurisdictional claim for stress at work, harassment, and disability discrimination
Successfully defending a large claim for unfair redundancy brought by several directors against the residue of the board
Hearing internal appeals against dismissal.

Book BarristerBack to top