John McKenna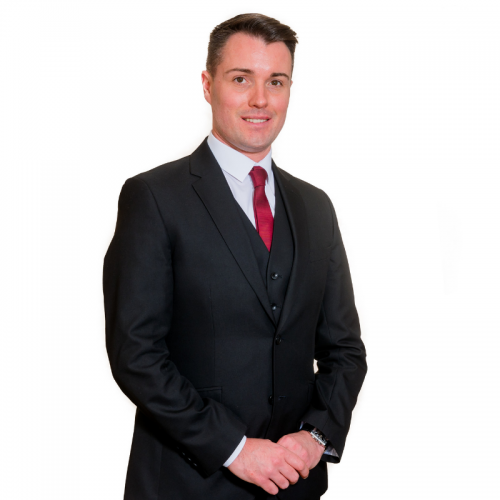 John qualified as a solicitor in 2009 and went on to become a Partner and Head of the Family Department at a local Liverpool firm. He was also an accredited member of the specialist Law Society Children Law Panel.
John was called to the Bar by the Honourable Society of the Middle Temple in October 2018.
John specialises in public law care proceedings, including representing children via their appointed Guardians as well as taking instructions from and providing representation to children within proceedings directly, including the representation of children who have given live oral evidence within proceedings.
John's patient and sympathetic approach towards young people, ensures that they are provided with a form of representation which is in line with their age and level of understanding. He is highly organised with a meticulous attention to detail when preparing cases. His friendly, no-nonsense approach ensures a strong relationship with both lay and professional clients.
Expertise
Family - Children

John accepts instructions from all parties in all children law matters, representing local authorities, parents, relatives, interveners and children.

Public Law

John has experience in representing all parties in public law proceedings involving wide ranging issues including:

Domestic violence
Non-accidental injuries
Neglect
Drug/alcohol abuse
Sexual abuse
Child trafficking
Care and Supervision Orders
Placement Orders
Adoption.

John also has experience in complex public law cases involving children giving live oral evidence within the proceedings.

John has experience of representing parties including children, in cases involving the Deprivation of Liberty of children. John has also regularly acted for the most vulnerable adult clients within proceedings including receiving instructions from the Official Solicitor on behalf of clients who lack capacity to conduct proceedings on their own behalf.

Private Law

John represents all parties in all private law applications involving applications for Special Guardianship, and all Section 8 Children Act applications, including Child Arrangements Orders, Specific Issue Orders and Prohibited Steps Orders, including complex proceedings involving allegations of physical and sexual abuse and implacable hostility.John often provides representation to parties within the most complex private law cases when a Guardian has been appointed on behalf of the child(ren) pursuant to Rule 16.4 Family Procedure Rules 2010, including representation of the children within such cases, pursuant to rule 16.4.

DOMESTIC ABUSE

John is particularly skilled at dealing with cases that involve elements of police involvement and issues of domestic abuse.

He represents parties in Domestic Violence cases (including cases involving same sex relationships) within Family Law Act proceedings from initial application for ex-parte Non-Molestation Orders and Occupation Orders, to final hearing.

REPORTED CASES

Re A-F (Children) [2018] EWHC 138 (Fam)

High Court Case. John acting as Solicitor representing a child by his Guardian instructed Miss Kate Burnell as Junior Counsel, led by Miss Frances Heaton QC. The case involved several test cases heard alongside one another. The case involved various substantive and procedural questions in relation to the interference between care proceedings brought in the Family Court pursuant to Part IV Children Act 1989 and the requirements of Article 5, particularly in the circumstances when Article 5 is engaged in respect of a child in the care of the Local Authority, what procedures are required to ensure that there are no breaches of the requirements of Article 5(2)-(4).

Re S-W (children) [2015] EWCA Civ 27

John acting as Solicitor representing the children via their Guardian instructed Miss Kate Burnell of Counsel. Court of Appeal case. The Appeal was brought on the basis of when the court can make final care orders and whether or not it is appropriate for the court to take a summary approach in care proceedings and the interpretation of the provisions of the Children Act 1989 regarding consideration of the permanency provisions of care plans.

Book BarristerBack to top