Jessica Purchase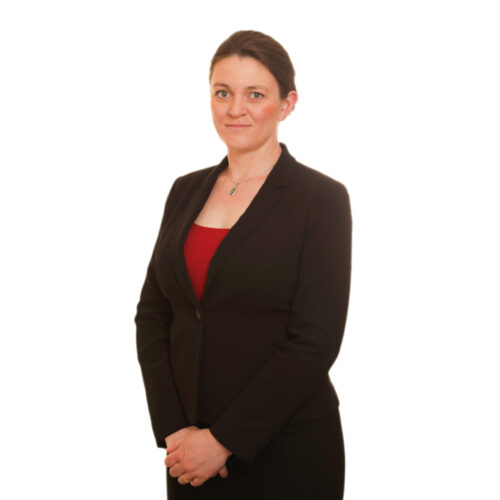 Jessica is a family law specialist, with a practice that encompasses both public and private law children cases. She has a particular interest in cases with an international element and non-accidental injury cases.
Jessica was called to the Bar by Middle Temple in 2017, having been awarded the Jules Thorn Scholarship. She completed pupillage in 2019 at 36 Family (part of The 36 Group) in London and practised there for two years before moving to the Northern Circuit in 2021.
Publications
"Into the Somerset: New guidance on remedying breaches of the AAR 2005"
"Treatments and interventions where domestic abuse has occurred in children matters" FLJ July [2021] Fam Law 940.
Memberships
Middle Temple
FLBA
Amicus
Women in Family Law (Founding Board member).
Expertise
Family - Children

Public law

Jessica routinely acts across all areas of public proceedings on behalf of local authorities, parents, and children. She has dealt with a range of complex issues in cases involving the following issues:

Domestic abuse
Non-accidental injury
Sexual abuse
Drug/alcohol misuse
Disabilities
Chronic neglect
Deprivation of liberty and secure accommodation
Wardship
Child abduction

Jessica is experienced in drafting case summaries, threshold documents and schedules and summaries of findings.

Private law

Jessica has extensive experience representing parents and extended family members in private children matters. This is both at first instance, from initial case management through to final hearing, and at appeal. She is regularly instructed in sensitive and highly emotive private children cases including those with allegations of domestic violence, rape and parental alienation, and private law cases with a public law dimension. She is equally adept in cases involving specific issues such as change of name or school and prohibited steps.

Jess has a particular interest in matters with an international element and has experience of advising and representing parties in internal and international relocation cases.

Reported cases

Re Z (Disclosure to Social Work England: Findings of Domestic Abuse): Social Work England sought disclosure of a private law fact-finding judgment as part of its ongoing investigation into a father's fitness to practise. Disclosure had been refused. The decision was appealed by the mother. Jessica represented SWE which was invited to intervene. The appeal was successful. Knowles J also gave some observations about the process to be observed in cases of disclosure to regulatory bodies. The judgment is available here.

Re Y (Leave to oppose adoption) [2020] EWCA Civ 1287: Jessica was led by Malcolm MacDonald representing the mother in the first remote hearing before the Court of Appeal involving litigants with profound hearing difficulties. The parents had been granted permission to oppose the making of an adoption order, which was appealed by the local authority. The appeal was dismissed. The Court also confirmed that, in the absence of updating guidance from the President in relation to hybrid or remote hearings, the guidance in Re C [2014] EWCA Civ 128 applies.

Book BarristerBack to top