Jane Dagnall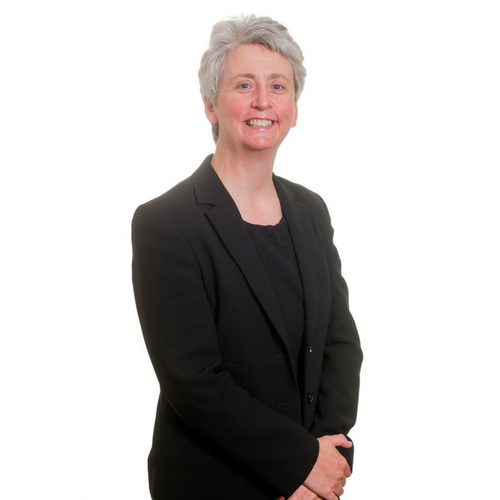 Jane has worked as a Magistrates' court clerk and a Senior Crown Prosecutor.
She holds a certificate in Advanced Computers and is fully computer literate in Windows and Mac. She is regularly instructed in cases involving the use of technology such as the making of indecent images.
Jane is one of a small number of barristers appointed as a national External Assessor engaged to assess the advocates employed by the Crown Prosecution Service.
Expertise
Crime

Jane is a rape and serious sexual offences specialist and enjoys a varied practice engaged by both prosecution and defence.

She attracts high calibre work and regularly acts in serious crime and multi-handed conspiracies.

Cases

R – V – Thomas Ward et al (2019):

Defended a youth (who cannot be named for legal reasons) who was part of a group of travellers that occupied and caused damage to Thwaites brewery in Blackburn. The case was covered by BBC, Daily Mail, The Times, Express, Manchester Evening News, The Drinks Business and The Lancashire Telegraph.

R v Katie Baldwin (2018): Defended a mother of three who ran a drugs phone line for her partner while he was in prison. The case was reported in the Sun, the Mirror, the Mail and the Manchester Evening News.

R v Warren Kirkby (2017): Prosecuted W Kirkby who pleaded guilty to a range of sexual offences that occurred between 1977 and 2006. The case received national press coverage on ITV news and local press coverage in the Leigh Journal, This is Lancashire, The Bolton News, Manchester Evening News, and Wigan Today.

R v Watson (2017): Defended a personal assistant who pleaded guilty to stealing £46,466 from her employer. The case received coverage in the Telegraph, the Sun and the Express.

R v Gordon (2016): Prosecuted a bus driver who was charged with unlawfully administering a poison or noxious thing with intent. The case received coverage in the Mirror, the Lancashire Evening Post and the Blackpool Gazette.

R v Eliot Reed (2016): Prosecuted a case in which 18 people were sentenced for involvement in a money laundering scheme.

R v Paul Davies (2016): Mr Davies was given an indeterminate sentence of 20 years in prison and a further five years on an extended license for child sex offences.

R v Duffy and Rostron (2014): Defended the mother (Duffy) for child cruelty. The case was covered in the Bolton News.

R v Cregan & Parker (2014) Court of Appeal: Prosecution counsel in appeal against convictions for rape and false imprisonment. Appeals dismissed.

R v Bride and Quilty (2010): Defended in the trial of a mother (Bride) of baby girl who had sustained multiple fractures and other injuries including burns. The child had been subjected to child cruelty over several weeks and on several occasions. Bride was acquitted of child cruelty. Her partner was convicted of the offence. The case was covered in the Manchester Evening News.

R v S (2007) Queen's Bench Division, London: An application to overrule a Magistrates' Courts finding that there was no case to answer. Instructed for the Prosecution.

R v Ronald Castree (2007) – Bradford Crown Court: Presided over by Mr. Justice Openshaw. Murder of Lesley Molseed – Jane acted for Rochdale Borough Council.

R v P (2004) 2 Cr App R (S) 343 – Court of Appeal: Case where general guidance was given in respect of the terms of an ASBO – instructed for the Prosecution.

Book BarristerBack to top