Helen Varty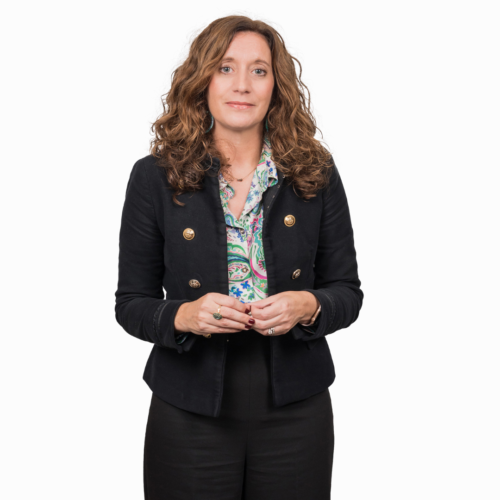 Helen is a Children Law specialist. Before transferring to the Bar in 2020, she practised as a Solicitor, having qualified in 2003, and regularly undertook her own Advocacy in all courts. She was an Associate Director and Head of the Family Department at a local firm of solicitors in Chester. Her practise primarily involved representing parents and children in Public and Private Law Children Proceedings, through her accreditation as a Children Panel member since 2009. Since transferring to the Bar she has expanded her expertise to include representing Local Authorities.
Helen was called to the Bar by the Honourable Society of Grays Inn in November 2019.
Helen practices in all areas of public and private children law. She regularly attends court in North Wales and in the North West.
Helen has completed the FLBA's Advocacy and the Vulnerable Training and often represents vulnerable clients and has experience in cross examination of vulnerable witnesses.
She prides herself in working in a conciliatory manner, endeavouring to get the best outcome for her clients at court, whilst trying to limit their stress and upset. She gives her clients, both lay and professional clients, direct and honest advice. In dealing with children matters, Helen recognises that a sympathetic and personal approach is often necessary, and she strives to ensure her clients receive that.
Memberships
Family Law Bar Association
Honourable Society of Grays Inn
Association of Lawyers for Children
Expertise
Family - Children

Helen accepts instructions from all parties in all aspects of Children Law matters, including local authorities, parents, children and intervenors.

Public Law

Helen has extensive experience representing parties in care proceedings, during her 16 years' experience as a Solicitor and since becoming a Barrister.

She is regularly instructed by local authorities, parents, and children in public law cases, often involving domestic abuse, drug and alcohol abuse, sexual and physical abuse, neglect, and cases where there are parties with mental health issues. She also has experience in representing clients in cases of non-accidental injuries.

She regularly works with professional clients and lay clients, and has often had to take instructions directly from children.

Helen has expertise in representing clients where applications have been made for injunctions under the Inherent Jurisdiction in the High Court.

Private Law

Helen is regularly instructed to represent parties in private law proceedings, including cases where there are allegations of parental alienation, intractable contact disputes, and where domestic abuse allegations are made. She has experience in representing parties in finding of fact hearings.

Helen is instructed regularly to represent children via their guardian in private law proceedings where a guardian has been appointed to represent the child, due to complex matters regarding living arrangements for children.

Book BarristerBack to top