Elisabeth Cooper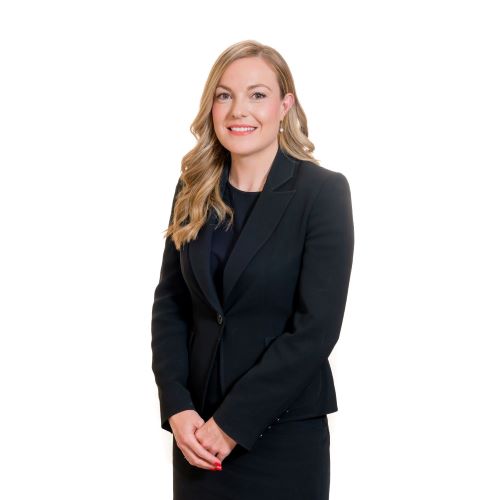 "A well-regarded matrimonial finance barrister who focuses her practice on financial remedy disputes and private children matters. She possesses a wealth of experience in same-sex divorce proceedings, including issues in relation to the Equality Act and fairness within the MCA 1973."

Strengths: "With an eye for detail and skilled cross-examination she achieves results far beyond expectations for clients." "Her preparation is second to none and she can digest an extraordinary amount of information very quickly. You can trust her to know the case inside out." Chambers UK Bar 2021

"Attention to detail and the thorough preparation of a case. A sharp mind and ruthless advocate." Legal 500 2021
Elisabeth read Law at the University of Manchester and was called to the Bar by Middle Temple in 2008 having received the JJ Powell prize from Middle Temple in recognition of her bar vocational course results. She sits on the following committees:
Family Law Bar Association (Northern Circuit)
Northern Circuit Committee
Wellbeing at the Bar Working Group
Legal Directory Recommendations
"Routinely handles high-value family finance matters, specialising in remedy and child maintenance. She also represents children, parents and relatives in a number of private law matters, including those involving claims of physical, sexual and emotional abuse.
Strengths: "She is very hard-working, knowledgeable, and very good at legal research. Her drafting is on point: she clearly knows what she's doing and prepares well for hearings." "She knew her case back to front, and did a very good job." Chambers UK Bar 2020
Expertise
Family - Finance
Family - Children
Family - Finance

Matrimonial finance now makes up over half of Elisabeth's practice.

Elisabeth is regularly instructed at all stages of financial remedy proceedings including pre-issue. Elisabeth also receives instructions to advise on settlement offers, to act on behalf of parties within applications for freezing orders and for variation and enforcement of financial orders.

Elisabeth regularly represents high net worth parties and is frequently instructed in cases involving complex company structures and significant rental portfolios.

Elisabeth routinely acts on behalf of appellants and respondents to appeals to the Social Security and Child Support Tribunal in relation to CSA/CMS assessments. Elisabeth is regularly instructed to advise at initial stages as to prospects of success.

Elisabeth has consistently achieved success in the Lower Tier Social Security and Child Support Tribunal and has represented parties on a number of appeals to the Upper-Tier Social Security and Child Support Tribunal. She is willing to provide in-house training with regard to the complex nature of CMS appeals.

A snapshot of her recent cases are as follows:

C v C (2019)
Represented a client in a complex case in which the other party, who was represented by Queen's Counsel, argued:

that a couple who could not legally marry prior to the implementation of the Marriage (Same Sex Couples) Act 2013 could also not cohabit in a way akin to marriage, prior to the introduction of the Act. The argument went on to contest that the court should therefore not take into account over a decade of pre-marital cohabitation.
that Miss Cooper's client should be held to an alleged post-separation agreement, with the consequence he should receive no further award.

Miss Cooper secured a lump sum of £1.5 million for her client, in addition to his pre-existing assets of £1.6 million.

J v J [2019]

Successfully represented a client in proceedings to set aside the final financial remedy order on the basis of compliance with Part 6 of the Family Procedure Rules and procedural irregularities.

K v K [2019]

Successfully represented a client in obtaining all of the known assets following the other party admitting under cross-examination that they had not disclosed all of their assets.

Book BarristerBack to top

Family - Children

Private Law

Elisabeth regularly acts in a wide range of private Children Act cases for parents, relatives and children with party status, as well as local authorities that require representation but are not parties. Elisabeth routinely acts in CAP matters including cases involving issues such as:

Disputes about with whom the child(ren) should live
Disputes about the nature/frequency of the time a parent should spend with a child, including cases resulting in 'no contact' orders
Leave to remove the child from the jurisdiction – permanently and temporarily
Internal/domestic relocation
Change of the children's school
Non-accidental injury allegations
Sexual abuse allegations
Drug and alcohol misuse
Serious domestic violence/domestic abuse requiring findings to be pursued
Emotional abuse
Parents with psychiatric and/or psychological disorders
Intractable contact disputes

Public Law

Elisabeth routinely acts on behalf of local authorities, parents and children in public law proceedings, from the commencement of the proceedings until (and including) the final hearing. Elisabeth has experience in public law proceedings (including acting on behalf of the Official Solicitor) involving the following issues:

Death of a child
Non-accidental injury
Fabricated illness
Sexual abuse
Serious emotional harm and/or behavioural difficulties requiring residential placement or secure accommodation
Disabilities; of the parents and/or the child(ren)
Cultural issues
Serious drug/alcohol misuse
Chronic neglect

Elisabeth is regularly instructed to draft case summaries; threshold documents and PLO compliant orders and prides herself on prompt completion and submission to court.

Elisabeth represents local authorities who require legal representation and advice at legal gateway meetings and PLO meetings such as pre-proceedings meetings, advising on all aspects as to the PLO process including whether threshold for public law proceedings is met; whether the matter requires urgent issue or whether the PLO pre-proceedings process should be entered into. With regard to the latter, Elisabeth advises on issues including the expectations of the local authority during the pre-proceedings process and the content of written agreements or schedule of expectations, to ensure that if the matter is issued following pre-proceedings, the case is ready for the court arena.

Elisabeth also receives instructions in the Crown Court in regard to Public Interest Immunity matters.

Solicitor Recommendations

"I have worked with Lis on many occasions in family proceedings and have never failed to be impressed by her detailed preparation, even on last-minute issues. She is calm and reassuring for clients, and gives them confidence in her authority, whilst being friendly and approachable. I have had nothing but praise from the clients she has represented for me and she has obtained some excellent results in difficult cases. Without question a safe pair of hands, and a lovely person to work with. I wouldn't hesitate to recommend her." – Cara Nuttall, Partner, JMW

"I instruct Ms Cooper on a frequent basis, not only because she excels in all the qualities you would expect from a barrister such as client care, through to her advocacy, but she is able to sympathise with clients, understand them, and make them feel like they are being listened to, which for me is a must for family clients. She is a natural at dealing with complicated cases. She acts upon/presents difficult instructions elegantly before the court and in negotiations with other parties. She is prompt at providing clear feedback, and advice following a hearing. I will definitely continue to instruct Ms Cooper, my clients always speak positively about her following her representing them and always ask for her again!" – Emma Cordock, Director, AFG Solicitors

"I regularly instruct Elisabeth for complicated Children Act matters and challenging Family Money cases. I find Elisabeth is personable, client friendly, quick to pick up the issues and clear in her advice. Elisabeth has a very commercial perspective and is also happy to provide guidance out of hours and at short notice". – Gareth Curtis, Managing Partner, Stowe Family Law

Book BarristerBack to top