Dafydd Roberts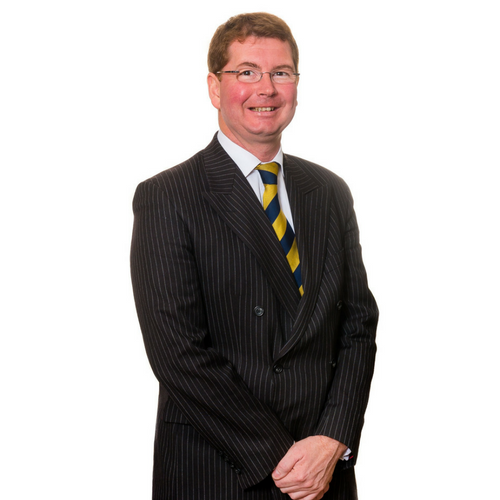 Dafydd is an experienced criminal barrister who defends cases of all categories of serious crime including:
murder
rape and other serious sexual offences including offences committed using the internet
arson
serious assaults and public order offences
fraud and other offences involving dishonesty
robbery
serious drug offences
He was called to the Bar by Gray's Inn in 1998.
Dafydd is also a qualified police station and court duty solicitor. He has considerable experience of representing clients at the police station facing serious allegations. He is able to represent clients from the initial arrest at the police station through to Crown Court trial. This in the past has provided clients not only with continuity of representation but also means that Dafydd has a full and in-depth understanding of a case from the outset. Dafydd is available to provide advice during the police station procedure.
Dafydd strives to provide detailed and comprehensive advice and assistance to both the solicitor and client. He makes himself available to provide advice at short notice and out of hours.
Expertise
Crime

Murder/Attempted Murder

R v Parry (2016): Represented man charged with attempting to murder his partner.

Rape/Serious Sexual Offences

R v Aspinall (2016): Represented youth charged with rape of a youth. Case involved sensitive cross examination of child witnesses.

R v Addison (2016): Represented client charged with serious sexual offences against young children. Advised on identifying and obtaining expert reports in support of client's denial.

R v Roberts (2015): Represented client charged with historical sexual offences.

R v Edwards (2014): Represented client from police station interview through to Crown Court trial for rape and other serious sexual offences. Client acquitted of all charges.

R v Jones (2012): (led case) Represented female charged with murder. Case involved the taking of a knife to the scene to commit the offence a case attracting a minimum life tariff of 25 years. Client sentenced to minimum term of 18 years taking into account personal circumstances.

R v Swift (2012): (led case) Represented client charged with murder by beating a man to death. Client acquitted of murder, convicted of manslaughter in the alternative.

Drug Offences

R v Griffiths (2015): Represented client allegedly involved in large scale class A drugs conspiracy in North Wales. Submission of no case to answer upheld, case dismissed.

R v Emery (2015): Represented client charged with producing cannabis on a commercial scale. Client admitted producing cannabis for his own use for medicinal purposes. Client found not guilty of possession with intent to supply.

Fraud

R v Gahan (2016): Represented client charged with taking significant amount of money from his father's bank account fraudulently. Successfully argued no case to answer, case dismissed.

R v Rudge (2015): Represented two clients in multi-handed fraud case involving money laundering and proceeds of crime.

Violent Offences

R v Crofts (2015): Represented client charged with aggravated burglary/robbery. Evidential issues of disputed identification. Case dismissed no case to answer.

R v Burnell (2015): Represented client who had significant mental health problems charged with serious allegations of kidnap and robbery. Client pleaded guilty to less serious offences and sentenced to community order.

Arson

R v Watson (2016): Represented client charged with setting fire to neighbours flat. Client suffering with significant mental health problems. Psychiatric evidence obtained led to prosecution accepting a plea to lesser offence.

R v Roberts (2015): Represented client charged with setting fire to a public house. Found not guilty following trial.

Firearms Offences

R v Owens (2016): Represented client who was charged with firearm offences that carried a minimum sentence of five years if convicted. Successfully argued that hearsay evidence in the case should not be admitted leading to the client being acquitted.

Kidnap

R v Hickling (2016): Represented client who was charged with attempting to kidnap a 10-year-old child from a playground. Found not guilty after trial.

Book BarristerBack to top