Cressida O'Connor – Pupil Barrister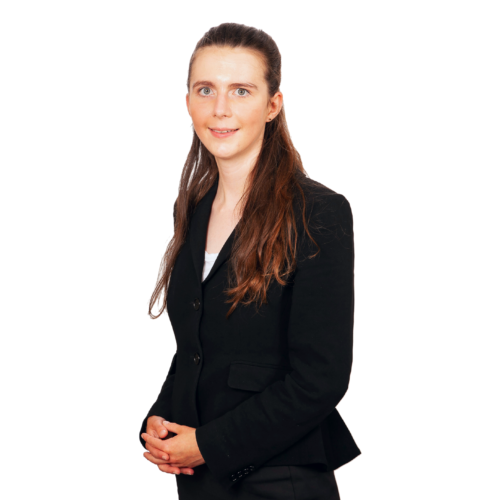 Cressida is undertaking a civil pupillage under the supervision of William Poole, with a particular focus on personal injury and clinical negligence. Cressida has completed her first six months of pupillage and is now available to accept instructions.
Cressida has experience of MOJ Stage 3 hearings, small claims and fast track trials in addition to interlocutory hearings. Since commencing her second six, Cressida has successfully defended several road traffic claims, involving liability and credit hire disputes, on behalf of insurers. In a recent trial in Stafford County Court before DJ O'Donnell, Cressida successfully argued that even though the Defendant insurer had accepted liability for a road traffic accident, the Claimant was not entitled to recover any costs because the Defendant had made a Copley v Lawn-compliant intervention offer which the Claimant had rejected. Cressida has also used effective cross-examination of claimants in credit hire cases on a number of occasions to successfully argue for dismissal of such claims due to unenforceability of the hire agreements.
Cressida regularly provides written advices on quantum for infant settlement approvals, and has gained experience of drafting statements of case in a wide range of personal injury and clinical negligence disputes. Cressida prides herself on her ability to turn papers around promptly.
Before commencing pupillage, Cressida spent two years working as a freelance County Court Advocate for LPC Law, which included conducting small claims trials, interlocutory applications and infant settlement approval hearings.
Cressida achieved the overall grade of Very Competent on the BPTC, and was highly ranked in mooting competitions involving arguing the same case from both sides.
Education
BPTC, Very Competent, University of Law Leeds (2019)
LLM, Distinction, University of Law Leeds (2019)
LLB (Hons), 2:1, University of Durham (2018)
Memberships
Northern Circuit
Personal Injury Bar Association
Scholarships
Lincoln's Inn: Droop BPTC Scholarship (2018)