Christopher Moss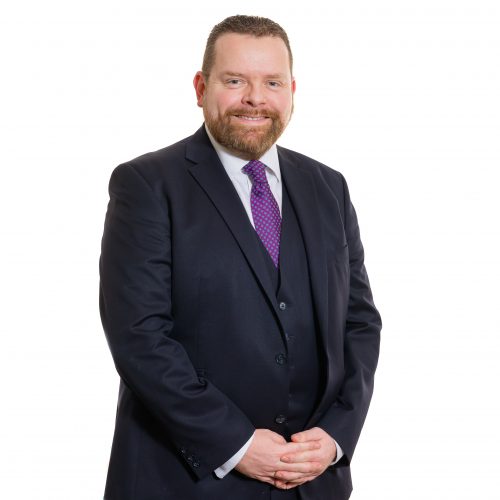 Email: clerk@stjohnsbuildings.co.uk
Phone: 01244 323 070
Year of call: 2002
Book Barrister
Download Details
Christopher is a specialist in land law, housing and all matters property related. He is equally well experienced and specialises in commercial matters and regulatory prosecutions of the utmost severity including fatalities. He has particular expertise in land disputes (including boundary disputes, easements, restrictive covenants) and the recovery of property together with housing and commercial litigation. He conducts trials and produces written advices, pleadings and schedules/counter schedules on both the fast and multi-track with particular emphasis on the quick and efficient turnaround of paperwork. He is recommended by senior partners of leading law firms.
Christopher also specialises in Health and Safety regulatory offences both prosecuting and defending. He is currently prosecuting a number of high profile health and safety fatality cases for local authorities in North Wales and continues to be instructed in breaches of the utmost severity by prosecuting authorities and large organisations alike.
Christopher is often instructed in high value property cases and cases involving the most serious anti- social behaviour in respect of social housing. His work is particularly valued by social landlords and private landlords alike.
Additionally Christopher appears extensively for both Claimant and Defendant in mediation hearings (Christopher was recently recommended by one of the country's leading mediators) and before the lands tribunal.
Christopher undertakes a substantial amount of work for local authorities and housing trusts and other such organisations also regularly appears in the County and High Courts for local authorities in housing, ASBI and possession cases.
Christopher's property litigation expertise includes boundary disputes, restrictive covenants, easements (including rights of way), nuisance, trespass (including damage by tree roots and all tree related matters including breach of tree preservation orders) and matters pertaining to environmental enforcement/protection including prosecuting and defending those enforcing/defending such breaches.
Christopher was a Lincoln's Inn Hardwicke Scholar during his bar vocational course. He reached the final of the Robert Wright mooting competition and was the UK champion of the Jessup Mooting competition representing the UK in the world finals in Washington DC.
Christopher's twitter account: @realchrismoss
Solicitor Recommendations
"Chris is an exceptional barrister. I have no hesitation in recommending him. 
He provides advice which is clear, straightforward and to a very high standard. Chris takes the time to understand client organisations and what their specific needs and requirements are.
Chris is a great advocate. He has flair and a friendly manner but is also willing to fight hard on behalf of clients.
A professional yet formidable barrister" – Suzanne Gregson, Partner DWF
"Chris has been the barrister on a number of cases I've mediated and I've always been impressed with his no-nonsense, pragmatic approach and the commercial advice he gives to clients. His style of negotiation and hard-nosed advice seems well received by his clients too." – Andrew Frayley, Mediator
"It was a delight to be recommended Chris by another local authority who instruct him on similar matters.
Chris has an easy-going manner and always understands the client's bespoke business sensitivities. He is impressive with thorough preparation and experienced advocacy skills and has perfected the role of being both sensitive and robust as necessary.
The professional approach combined with a wealth of knowledge inspires confidence in clients. His methodical and calm approach blended with the ability to get stuck into the detail of factually complex cases makes him the preferred choice." – Jennifer Capelan, Senior Solicitor at Denbighshire County Council
Expertise
Property and Private Client
Regulatory
Sport, Media and Entertainment Law
Public Access
Property and Private Client

Housing and Property/ Land law

Anti Social Behaviour, possession for anti social behaviour and committals, acting for both landlords and tenants in public and private disputes and litigation involving possession proceedings. He also deals with succession and all other housing related matters.

He has dealt with the most serious cases of anti social behaviour including that related to the activities of drug gangs and the targeting of estates and neighbourhoods by such gangs. Recently he has dealt with a number of cases involving the use of social housing as drug farms. He takes a "no nonsense" approach and appreciates duties social landlords have to their tenants. He is extremely effective in cross examination and submissions and submits detailed skeleton arguments prior to hearings.

Cases

Manchester District Housing Trust v Vincent Roberts / City West v Massey: Represented Manchester District Housing Association Limited at a consolidated appeal. See news article.

Flintshire County Council v Russell Brown and Hyperion House: Prosecuted a landlord who was found to be housing 107 Romanian migrants in extremely dirty and cramped conditions with risk of fire and danger to life. The landlord admitted 12 charges relating to the condition of the property and the danger and risk to health of the occupants in it. He was fined £21,400 and ordered to pay costs of £56,000.

Manchester District Housing v Vincent Roberts: A District Judge failed to make an outright possession order in respect of use of a property as a drug farm. Christopher drafted the appeal paperwork and presented a successful appeal overturning the District Judge's decision.

Manchester District Housing v Shearer: Litigant in person. 5 day trial. Action for common law injunction to ensure a landlord properly dealt with his tenant. Injunction secured. Full costs recovered against the Defendant personally.

Chester District Housing v The Harvey Family: Serious gang related violence. Over a 5 day trial in Chester Christopher successfully obtained anti social behaviour injunctions banning the family from Chester.

Irwell Valley Housing Association v Docherty: Successfully argued on appeal that possession proceedings was not a "remedy in respect of the debt" and therefore a tenant could not rely upon a DRO in order to escape lawful eviction.

Land Law

Christopher specialises in restrictive covenants and easements and provides practical hands on advice in relation to property covering nuisance and trespass. He is able to conduct litigation in the lands tribunal and has vast experience of property problems and damage and the recovery of property. He is a specialist in the issues of covenants and their removal or otherwise. He deals with easements, tree root cases, rights of way and all land related problems. He has extensive experience of insurance in this area and he has helped many public access clients by way of advice and representation.

He has a particular understanding of neighbour disputes and understands the practical effect of the dispute on the individual concerned. He deals with complicated and technical evidence including that of experts regularly and can provide a quick appraisal of the prospects of success of a case in a short period of time. He also travels to site regularly where he can advise effectively in conference with clients.

Christopher has provided Oldham Athletic football club with advice instrumental in overturning the Council's decision not to grant planning permission for the club's new ground. Additionally he has acted in respect of other football stadium related specific land problems.

Contractual and Commercial Disputes

Fast track and multi track cases, including agency, monetary loss, claims for loss of commission, misrepresentation, guarantees, subrogation, debt recovery and numerous other contractual disputes.

Please contact the civil clerks for more information and availability. Talks will qualify for CPD hours. Recent seminars include:

• Debt relief orders and preventing tenants relying upon them to prevent possession.
• Boundary disputes "I would do anything to win my boundary dispute (but I won't move my fence!")

Cases

The Claimants attempted to sue Bernardo's for alleged breach of contract under a fostering agreement following the de-registering of the foster parents. In an important case for the children's charity, Mr Moss successfully argued that there was no right to sue under the contract, no contractual breach and no provable loss. See the news item.

Book BarristerBack to top

Regulatory

Prosecuting and defending Health and Safety cases of the utmost severity and complexity including serious injury and fatalities. Christopher has recently enjoyed particular success in prosecutions involving fatalities. Specifically Christopher recently dealt with a case involving the death of a worker instructed to dismantle a split rim crane wheel which involved detailed mechanical evidence.

Christopher has successful represented a Local Authority where a company has been charged with health and safety offences leading to the death of an 8 year old girl. The case involved detailed technical evidence and led to the successful prosecution of the company and recovery of costs.

He represents and advises local authorities and large organisations and gets immediately to the heart of the issues by way of early conferences and advices and cutting through complicated technical evidence. Christopher is keen to immediately address the case at hand by means of site visits and detailed involvement on the ground.

He is involved in factory safety cases, construction, leisure, transport and local government covering falls from height, injury and death from health and safety malpractice in the work place and at public events.

He specialises in serious breaches of health and safety including the most serious injuries and/or loss of limbs or serious impairment.

He has dealt successfully with farming and animal welfare offences including cattle movement offences and the most serious allegations of animal neglect. He also conducts licensing hearings for local authorities.

Christopher appreciates fully the issue of costs to local authorities and has achieved consistently an excellent record in the recovery of costs and can assist with the production of detailed schedules and is a specialist in this area. From a defence perspective he also specialises in limiting the costs of the Prosecuting Authority.

Christopher has given seminars on the key elements of regulatory prosecutions and anti social behaviour and housing law to various local authorities. Including the tips and tactics for successful Court proceedings. He has additionally recently lectured to a number of leading Solicitors firms including to the Solicitors Group.

Seminars include:

• Possession and Anti Social Behaviour Injunctions.
• Injunctions (land and antisocial behaviour and case law update).
• Licensing "getting your reasoning right".

Cases

Denbighshire County Council v Sanders Machinery and David Sanders: Company and individual prosecuted for breach of health and safety in respect of asking an employee to remove a split rim wheel with no training resulting in death. Fine of £150,000 imposed with recovery of costs in the sum of £1110,000.

Flintshire County Council v. Plas Coch Holiday Homes Limited: Drowning of young girl due to excessive gradient of swimming pool. Company fined and costs recovered.

Denbighshire County Council v Enterprise Inns: Ongoing case involving the fatality of an elderly man during a beer walk event due to lack of fencing.

Flintshire County Council -v- Reynolds (Social Security benefit fraud) [2006] EWHC 195 (Admin): The issue was whether the term "knowingly" should be interpreted strictly in benefit fraud cases.

Case comment: Appeal dismissed. The Magistrates were entitled on a factual basis to find that the Defendant had not acted "knowingly". However the Court of Appeal issued guidance on the Housing benefit and Council tax claim from resulting in the claim form being changed on a national basis.

Book BarristerBack to top

Sport, Media and Entertainment Law

Christopher has provided Oldham Athletic football club with advice instrumental in overturning the Council's decision not to grant planning permission for the club's new ground. Additionally he has acted in respect of other football stadium related specific land problems, including a dispute over the rights of a club to use public land for the building of a new stadium.

Book BarristerBack to top

Public Access

Christopher has enjoyed a number of recent successes in the lands tribunal representing members of the public directly. His preferred approach is to organise a quick initial meeting and then to advise as to the potential merits of an individual's prospects of success. He is a specialist in neighbour disputes and has enjoyed considerable recent success in matters before the Courts and other specialist tribunals for members of the public directly.

He is fully aware of the issues of costs to client and provides an immediate assessment of the necessary time to fulfil a Client's needs. His personable approach puts clients at ease and enables excellent communication and even better results.

Book BarristerBack to top