Callum Brook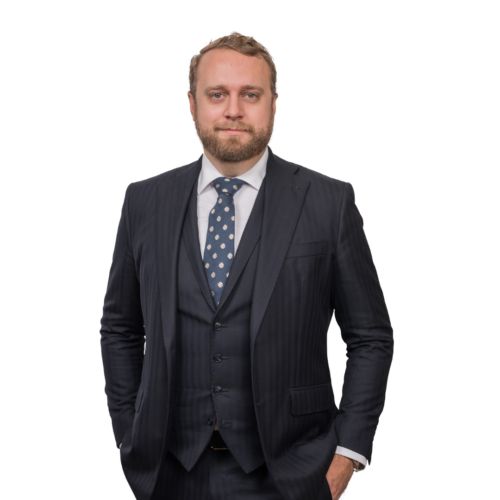 Callum is a Public Law Children specialist, representing all parties in proceedings.
He is analytical in his approach, and is direct and extremely down to earth. His advocacy style is efficient and to the point, and he is praised for his ability to distil cases to their core issues.
Callum is extremely knowledgeable on the law and is no stranger to providing advice and skeleton arguments at short notice on complex issues. He will also assist with the drafting of thresholds and schedules of findings.
Callum also provides training to local authorities and solicitors.
Callum is building a Court of Protection practice to complement his already established Public Law Children practice.
Qualifications and Memberships
FLBA and FLBA Regional Committee Member
Lincoln's Inn
BPTC – Manchester Metropolitan University
LLB (Hons) – Manchester Metropolitan University
Expertise
Family - Children

Callum deals with proceedings at all levels, including complex finding of fact hearings and final hearings involving issues of inflicted injuries, domestic abuse, FII (Factitious Induced Illness) and sexual abuse.

Callum also has significant experience in cases involving the Deprivation of Liberty Safeguards and regularly represents local authorities, parents, and acts on behalf children.

He has experience of and encourages early Knowles J meetings between local authorities and the police that allows him a distinct insight into police disclosure in the preparation of complex finding of fact hearings.

Reported Cases

MBC v AM & Ors (DOL Orders for Children Under 16) [2021] EWHC 2472 (Fam): Representation of a child where the court considered the ongoing use of the inherent jurisdiction post the enactment of the Care Planning, Placement and Case Review (England) (Amendment) Regulations 2021 (SI2021/161) rendering such placements 'unlawful'. The court determined that the use of the inherent jurisdiction remain unchanged. The judgment has been published on Bailii.

Wigan BC v Y (Refusal to Authorise Deprivation of Liberty) [2021] EWHC 1982 (Fam): Representation of a child where the court refused to authorise the deprivation of liberty in a hospital setting. The judgment has been published on Bailii.

Notable Cases

R T [2022]: Represented a mother in a DOLS, successfully opposing the confinement of a six-year-old child in residential care on the basis of existing legislation permitting the actions of the local authority.

Re H and C [2022]: Represented a local authority in a long-standing matter that involved the analysis of significant police disclosure, some 58,000 pages, a meeting of the type envisaged by Knowles J in Lancashire County Council v A, B and Z (A Child Fact Finding Hearing Police Disclosure) [2018] EWHC 1819 (Fam) and extensive drafting and re-drafting of findings sought on behalf of the local authority.

Re M [2022]: Successfully resisted findings on behalf of a parent in line with Oxfordshire County Council v DP, RS and BS [2005] EWHC 1593 (Fam), in that they were neither proportionate nor consequential to the local authority's care planning.

Re L [2019]: Successfully exonerated an intervenor in a case that involved the shaking of a baby, who because of the timing of the child's presentation kept the intervenor in the pool of perpetrators. The case involved the analysis of the child's ability to fix and follow as part of their presentation.

Book BarristerBack to top