Bunty Batra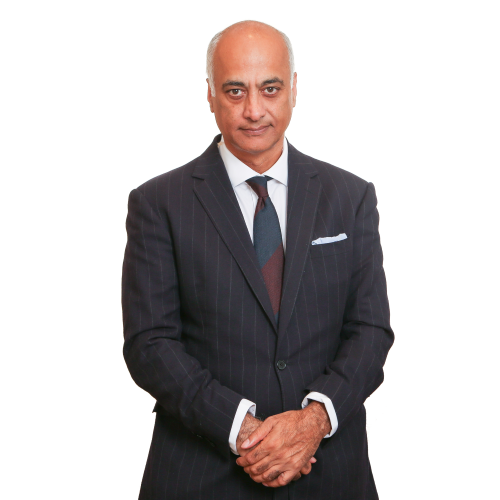 Mr Batra is a criminal practitioner. He defends and prosecutes in all areas of crime. He has defended in many serious cases including murder, attempted murder, rape [including historical rape cases], the importation of large scale drugs cases, the importation of firearms and fraud. He has defended in many high profile cases both alone and with Queen's Counsel.
In addition, Mr Batra sat as an assessor in the GMC in the case of Craig.
Mr Batra has lectured Registrars and Consultant Psychiatrists on giving expert evidence.
Mr Batra has been in the Chambers Directory as 'highly recommended' in crime.
Memberships
Member of the Honourable Society of Grays Inn
Member of the Northern Circuit
Expertise
Crime

Cases

Terrorism

R v Alcharbati, 2018: Represented a civil engineer charged with offences under the Terrorism Act 2006.

Importation of Firearms

R v Bauyz, Manchester Crown Court, 2006: At the time of trial the largest ever importation of firearms/ammunition/silencers into the UK

Murder

R v Shaffiq, Bradford Crown Court, 2020: Disposal of a body after a joint enterprise murder

R v Singh, Manchester Crown Court, 2015: Murder by attempted decapitation, defence counsel

R v Beckford, 2013: Murder/violent disorder

R v Green, 2010: Murder

R v Goodwin, Preston Crown Court, 2007: Murder

R v Balakrishnan, Manchester Crown Court, 2005: Murder

R v Wilson, Manchester Crown Court, 2005: Murder

R v Janukowiz, Preston Crown Court, 2002: Murder

R v Haq Khan, Wolverhampton, 2002: Murder

R v Khan, Preston Crown Court, 2002: Murder

Attempted murder

R v Shabhir, 2013: Attempted murder

R v S Ali, Preston Crown Court, 2007: Attempted murder

R v Lai, Preston Crown Court, 2006: Attempted murder

R v Harlow, Manchester Crown Court, 2002: Attempted murder

R v Ruchat, Liverpool Crown Court, 2002: Attempted murder

People trafficking

R v Gabriella Ruszo, 2018: People trafficking, forced prostitution

R v Ion, Preston Crown Court, 2016: People trafficking, forced prostitution

R v Nusrat Khan, Preston Crown Court, 2013: Multi-handed people trafficking case which attracted significant media attention

R v Khan, 2013: People trafficking and child prostitution

Sexual offences

R v Nadeem, Leeds Crown Court, 2018: Charged with Rape and supplying class A drugs (one of nine defendants charged with grooming offences in Huddersfield). This case received huge publicity due to interference with defendants by far-right activist Tommy Robinson.

R v Raja, Minshull Street Crown Court, 2016: Rape

R v Walsh, Minshull Street Crown Court, 2016: Rape

R v Ali, Manchester Minshull Street Crown Court, 2015/16: Rochdale grooming case which received significant press attention

R v Ali, 2013: Rape and child grooming

R v Ahmed, 2009: Arranging or facilitating child prostitution

R v Williams, Manchester Crown Court, 2007: Rape

Death by Dangerous Driving

R v Shankara Modwadia, Leicester Crown Court, 2019: Represented a man who caused the death of a 16-year-old child

Forced marriage

Manchester Crown Court, 2015: Defended a man who forced his 14-year-old daughter to marry a man aged 30. The case was reported in the Manchester Evening News.

R v Essa, 2009: Forced marriages – consummated – mother tried for arranging or facilitating child sex offences

Fraud/Financial Crime

R v Berry, Kingston Upon Thames Crown Court, 2019: Money laundering

R v Williams and others, 2014: A VHCC case – Operation Barber: long firm fraud, acted as the leading junior

R v Sarwar, Cardiff Crown Court, 2013/4: 10-handed money laundering offences.

Drugs offences

R v Shah, Liverpool Crown Court, 2007: Large scale importation and distribution of cocaine [VHCC case]

R v Rawson, Derby Crown Court, 2006: Large importation of cocaine [VHCC case]

R v Badat, Bristol Crown Court, 2005: Large scale supply of cocaine and heroin [VHCC case]

R v Mullen, Manchester Crown Court, 2000: Large scale importation of cocaine

Reported Cases

R v S [2020] EWCA Crim 765: Production of a controlled drug. Human Trafficking. Successful application for leave to appeal and appeal against conviction. Click here to view judgment.
R v Shabir, 2014: Hearsay, evidence of frightened witnesses (trial counsel at first instance)
R v Rawson, Divisional Court: The extension of custody time limits
R v Buckland, Court of Appeal: Exceptional circumstances in automatic life sentence cases (trial counsel at first instance)
R v Cooper, 2010, Before the LCJ: Perjury

Book BarristerBack to top