Legal 500 ranking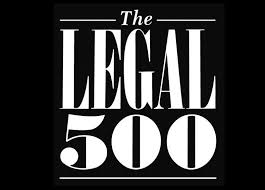 St John's Buildings is delighted that 46 barristers across 11 practice areas have been ranked by the Legal 500 – one of the highest for any set without a London presence.
Our clerking teams also were also highly praised for being 'always helpful, proactive and responsive'.
The Set overview states: "Common law set St John's Buildings houses over 230 members across its four locations and is one of the largest chambers on the Northern and North Eastern circuits. It has a reputation as 'a Northern Court of Protection powerhouse' and has notable strength in family and personal injury matters, with an emphasis on defendant work. Other core areas include criminal, chancery, commercial and employment law. 'The clerks are always helpful, proactive and responsive' and 'always able to assist'. Chris Ronan is chief executive. Offices in: Manchester, Liverpool, Sheffield, Chester."
Some of the more notable comments for individual barristers include:
Sally Harrison QC "She has sound judgement and fights hard for her clients; a formidable family law silk"
Andrew O'Byrne QC "Highly experienced in heavyweight criminal cases"
Peter Harrison "Calm in conference but a warrior in court"
Joseph O'Brien "A barrister who takes no prisoners"
Samantha Hillas "She is a force to be reckoned with"
Lorraine Cavanagh "A very talented barrister who is fearless in court"
Steven McGarry "Highly experienced in financial litigation"
Steven Flynn "A very grounded barrister with a great intellect"
Laura Nash "Perceptive and accomplished on her feet"
See the complete overview of our set and barrister rankings by visiting the Legal 500 website.