Legal 500 Awards 2023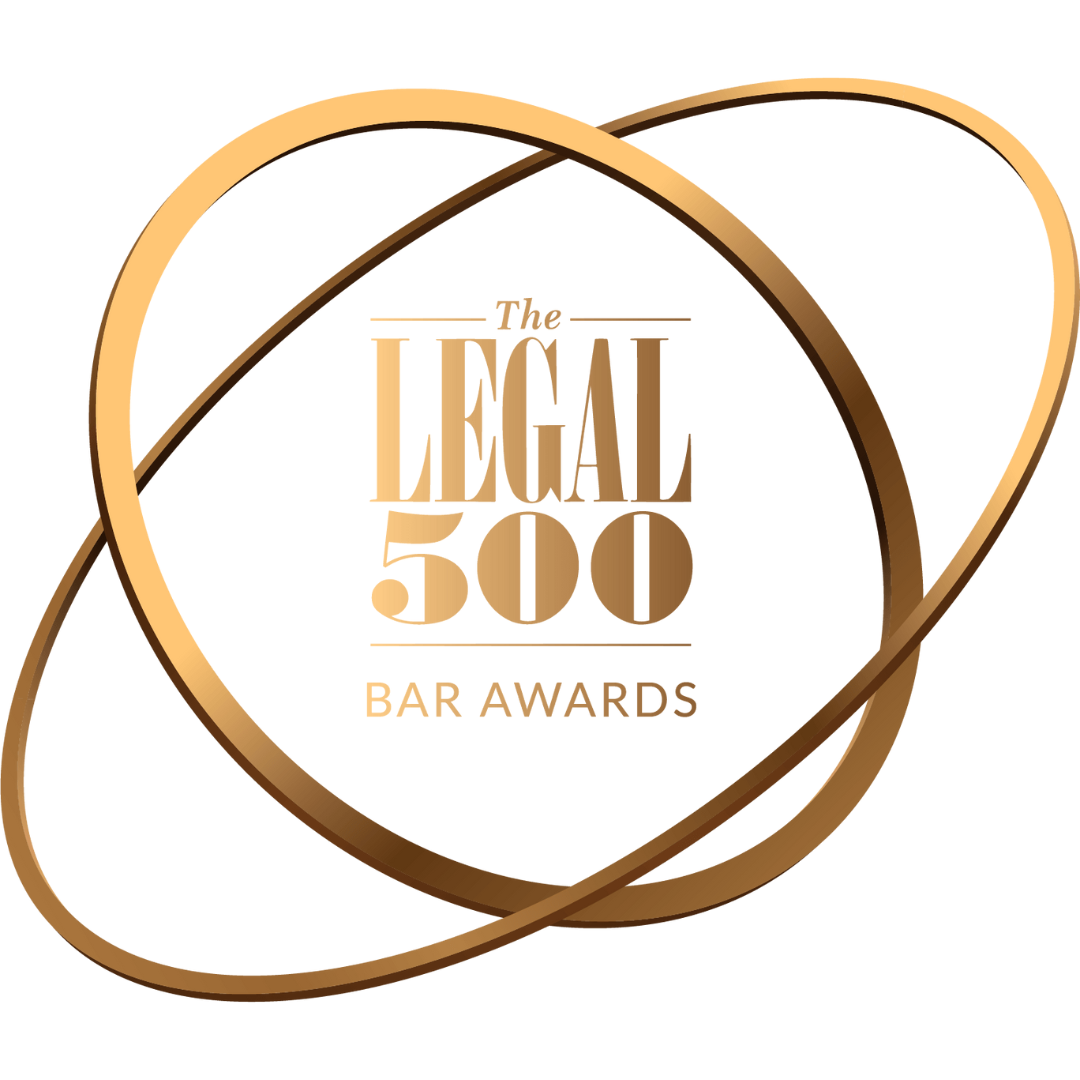 We are delighted to have been shortlisted for five categories in the Legal 500 UK Bar Awards 2023. The awards recognise elite legal practitioners, based on comprehensive research conducted over the past 12 months.
Richard Norton, Joint Head of Chambers of St John's Buildings and one of our shortlisted experts, commented "While I am, of course, absolutely delighted to be personally recognised, it is an even greater pleasure to see my colleagues in Chambers receive the deserved recognition of a nomination in the Legal 500 Bar Awards in their own areas of expertise. St John's Buildings have recruited and retained exceptional talent for many years now and have been fortunate to house some of the very best cases and barristers in the country. Independent recognition of that excellence is therefore incredibly satisfying for me and all in Chambers."
Richard Norton has been shortlisted for Clinical Negligence Junior of the Year. In this year's Legal 500 directory, Richard has been described as "A marvellous barrister and a leading senior junior."
A clinical negligence specialist, with a serious and catastrophic injury caseload, his recent cases have included a £1m claim for failure to diagnose slipped upper femoral epiphysis in 2013 leading to ongoing hip problems and need for early hip replacements in the future (Kelly v St Helens and Knowsley NHS FT), as well as a settlement of £1.5m for above knee amputation, following post-operative complications and poor management (MacIntyre v Durham and Darlington NHS FT)
Karl Rowley KC has been shortlisted for Family Law Silk of the Year, having been praised as being "a highly skilled, brilliant advocate who commands the court's attention."
One of the leading lights in family law for many years, Karl has recently been involved in a number of noteworthy cases including Leeds v B & Ors, an FII case where the client's wife has been accused of administering NSAIDS to her chronically ill daughter and contaminating her central line when she was hospitalised. This case is now to be heard linked with two other cases where FII is alleged with similar modus operandi.
Lorraine Cavanagh KC has been shortlisted for Court of Protection and Community Care Silk of the Year. Lorraine was described as being "incredibly bright and fearless in her approach to cases" in this year's Legal 500 directory.
Lorraine is well known as an exceptional Court of Protection and Children Law barrister. She has recently appeared for the applicant before the Vice President of the Court of Protection in a challenge to the standard authorisation where a woman has been prevented from physical contact with her husband since March of 2020 by the application of policy to her situation despite both having had Covid-19 and he being her carer (Michelle Davies v Wigan Council).
Philip Grundy has been shortlisted for Personal Injury Junior of the Year following his recognition as "one of the best vibration injury counsel in the UK" in Legal 500 2023.
Catastrophic injury expert, Philip is often involved in complex Personal Injury cases such as MW v RD where claimant was knocked down by a car sustaining serious head injuries and suffering a traumatic brain injury. Philip was involved in this case since its inception including determination of liability approval by the Court, and it was ultimately settled and approved by the Court for £5million net of liability split.
Eleanor Keehan has been shortlisted for Court of Protection and Community Care Junior of the Year.
Exceptional junior barrister Eleanor practices in the Court of Protection and Family Law, centrally in the health and welfare arena before judges of all tiers. She regularly acts for protected parties (P) through the Official Solicitor, as well as for local authorities and family members. In A Local Authority v JC & SM, Eleanor represented P's mother in long-running proceedings concerning (a) the residence and care of P's adult son. (b) contact between P and his mother and (c) whether P's mother should remain P's Deputy for health and welfare. This matter required a 3-day contested hearing which included cross-examination of the social worker and ISW.
Congratulations to all on being shortlisted!
View the full shortlist on the Legal 500 website.