Chambers UK Bar 2019 Listings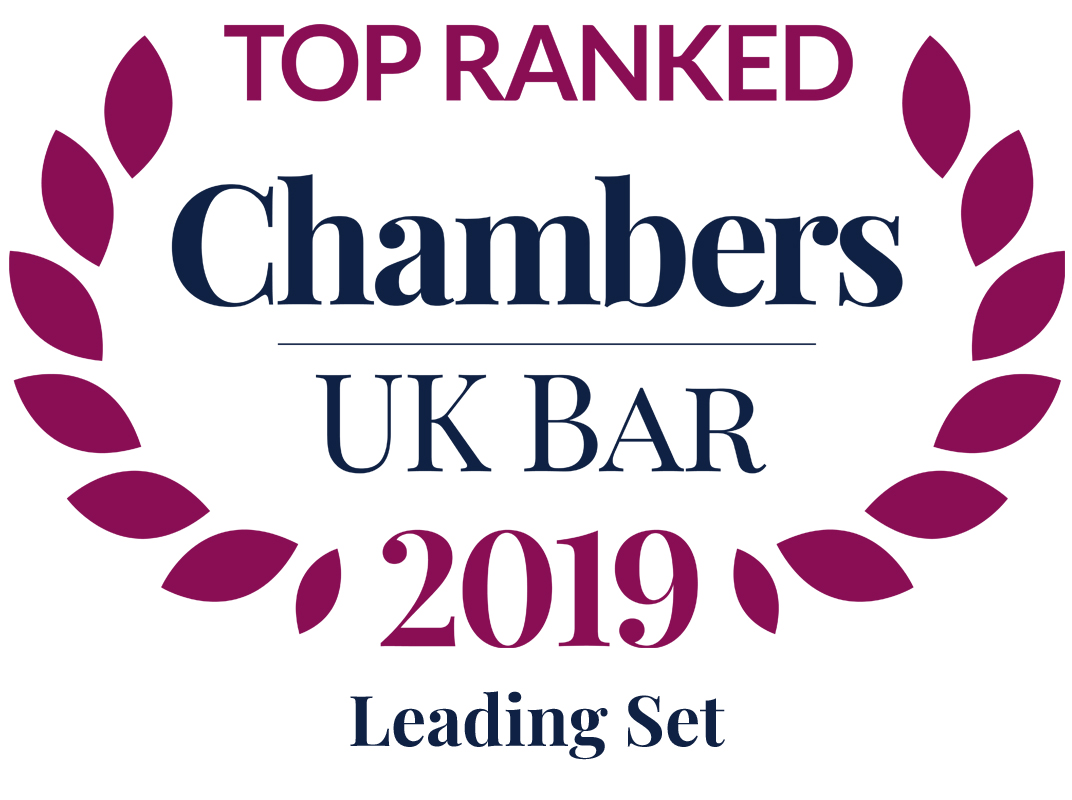 We are delighted to have five Ranked Departments and 28 Ranked Barristers in the latest edition of Chambers UK Bar.
The Court of Protection: Health & Welfare listing states "Members are widely recognised for their work at the cutting edge of developing the law in the Court of Protection." Joseph O'Brien receives a 'Star Individual' ranking, and the reference says "He's the best barrister for Court of Protection work in the country."
For Crime, our strong team of criminal barristers are recommended for specialising in complex and serious criminal matters including homicide offences, drug trafficking and organised crime.
We are also recognised for our "substantial capabilities" in Employment law. "They excel in discrimination work and also deal with a range of other issues including equal pay, dismissal, whistle-blowing and redundancy" In addition, "The clerks are very accommodating."
For Family/Matrimonial, one solicitor says we have "a significant number of very able counsel" and "a good range of choice," which means "you can always find somebody to fit your case." Sally Harrison QC also receives 'Star Individual' ranking, and is described as "In a league of her own. A unique talent."
The final Ranked Department is Personal Injury, where it says "They handle cases concerning injury of the utmost severity, such as brain and spinal injuries, in addition to regularly dealing with fatal accident claims" and "The clerking team is excellent. They are reliable, helpful and professional."
See the complete overview of our set and individual barrister rankings by visiting the Chambers UK Bar website.