A PRACTICAL GUIDE TO THE LAW IN RELATION TO MENOPAUSE IN THE WORKPLACE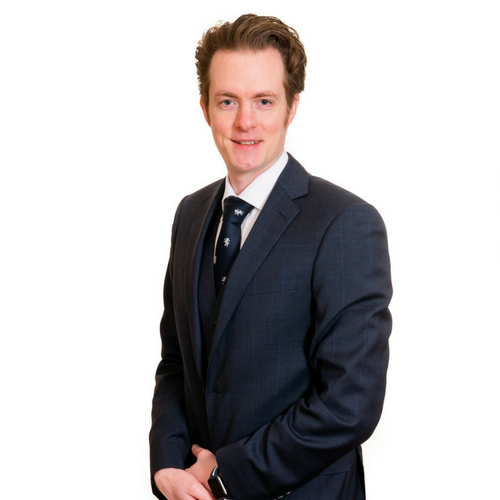 Thomas Wood has written a book which looks at the relationship between menopause/perimenopause and current employment law. In particular, it considers the coverage of the Equality Act 2010, and whether those experiencing menopause/perimenopause enjoy its protection.
Tom is an employment and discrimination specialist, known for his technical expertise and ability to tackle the most complex cases across a variety of fields. Tom qualified as a solicitor in 2008 and has experience acting for both claimants and respondents equally. Throughout his career, Tom has been instructed to act and advise both for and against some of the largest organisations in the country, often in complicated or high-value claims and across a variety of fields with emphasis on the commercial sector.
His book "A Practical Guide to the Law in Relation to Menopause and Perimenopause in the Workplace" has been published by Law Brief Publishing, a specialist publishing house which provides practical guides for the profession and a range of legal newsletters.
Tom says "The book is a comprehensive guide to the application of the law of discrimination and unfair dismissal to employees experiencing menopause. The text is a reference guide to the relevant legislation and case law in those areas to assist practitioners either advising their clients or forming arguments in tribunal litigation. It has been written in light of the increasing awareness of menopause in the workplace amongst employees, employers, and HR and legal practitioners.
As an Employment Law and Discrimination specialist, I have seen first-hand how employment tribunal claims involving menopause are on the rise. I felt it was important to provide guidance on how the law can be used or adapted in those cases."
Priced at £69.99, the book is available at Law Brief Publishing and on Amazon.
Tom has also joined Trishna Modessa-Parekh, a solicitor in the Employment Team at Brabners, in a new two-part podcast about menopause in the workplace.
Part one was released on 18th May and considers the challenges of menopause in the workplace. You can listen to it here.