William Poole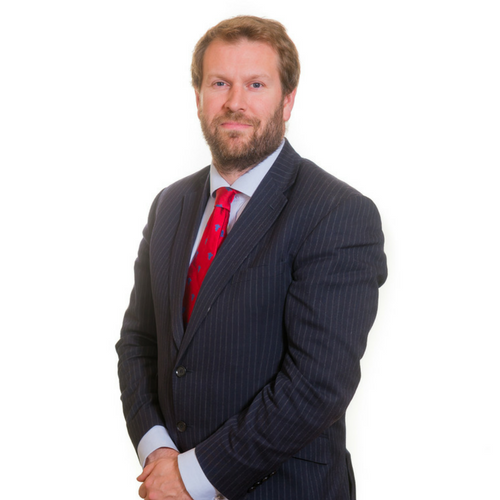 "We have reached a settlement of this difficult and protracted brain injury claim by way of a costs inclusive sum of £200,000. The settlement represents a small fraction of the sum (exceeding £1.4 million plus huge costs) which was being claimed. I regard this as a massive success which owes a huge debt to the initiative, intuition, diligence, tenacity and fearlessness displayed by William Poole in his handling of the case"

Law Firm Partner (following a successful outcome in a claim against leading counsel)
Throughout the last decade, William has acted for both Claimants and Defendants in hundreds of trials ranging from the County Court to the Court of Appeal.
William's practice includes personal injury claims, especially accidents in the workplace, complex credit hire litigation and professional and clinical negligence (especially solicitors' and dentists' negligence).
Much of his work involves the provision of advice on the selection of the appropriate expert evidence, engaging with those experts in conference and advising on the evidence, disclosure and procedure generally.
In his work for Defendants, he has developed a particular interest acting for and advising insurers and public authorities in the defence of fraudulent or exaggerated personal injury and credit hire claims.
For Claimants, he has developed a wealth of experience in mid-range claims with a value of between £50,000 and £500,000 and is known, in particular, for his ability to offer assistance in those cases that involve difficult medical issues.
In the Court of Appeal, he acted for the insurers in the landmark ruling in Lamont v Burton.
William is happy to advise and assist solicitors in the preparation of interim applications.
William is a CEDR accredited mediator.
Expertise
Personal Injury
ADR and Mediation
Personal Injury

Cases

Court of Appeal:

Lamont -v- Burton [2007] EWCA Civ 429
Costs. CPR 45.16 and Part 36 (Personal Injury & Employer's Liability claims)

The issue was whether a claimant who goes to trial and fails to beat a payment into court can recover a success fee of 100% when, if he had accepted the payment in, he would have recovered only 12.5%.

Appeal dismissed. The Court held that 'there may well be a case for deciding that, where a Claimant fails to better a Part 36 offer or payment, he should be allowed the same success fee that he would have recovered if he had accepted the offer' and considered that it would be a 'matter for the rule Committee and the Civil Justice Council to consider whether to amend Part 45 to make special provision to deal with the Part 36 issue.'

Book BarristerBack to top

ADR and Mediation

William is a CEDR accredited mediator.

Book BarristerBack to top