Daniel Frieze – Head of Personal Injury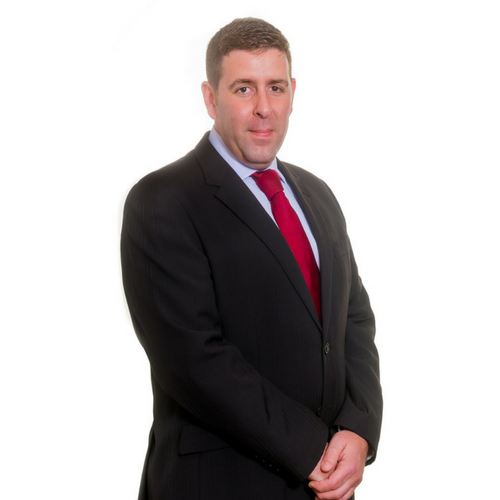 Daniel's principal area of practice is personal injury and clinical negligence. His case load is split fairly equally between Claimant and Defendant, with cases often being of high value or particularly complex. His personal injury practice encompasses road traffic accidents, general public liability, employer's liability and product liability work. Particularly he conducts industrial disease litigation, mostly asbestos related, and some deafness litigation.
He is instructed by some of the country's major insurers to advise in respect of high value personal injury claims. He is often instructed as a Consultant to insurers to give strategic advice on their conduct of personal injury litigation, generally being prized for his "blue sky thinking". Daniel is often used in test litigation particularly regarding procedural issues.
Daniel is a popular trainer and speaker and has trained insurers, defendant and claimant solicitors and local authorities. All requests for training should be addressed to his clerk.
Daniel's comments on Lord Justice Jackson's review of civil litigation costs have been quoted extensively in The Law Society Gazette and Litigation Futures.
Expertise
Personal Injury
Clinical Negligence
Fraud - Civil
Costs
Personal Injury

He acts for Claimants in a broad range of personal injury work which often involves difficult medical issues, complex calculation of quantum and PPOs. He has acted for both Claimants and Defendants in Fatal Accident work. He is a member of the Bar Council CFA panel.

As a result of this broad experience Daniel undertakes all work that arises from the conduct of personal injury and clinical negligence litigation, from procedural and costs issues, to claims for professional negligence particularly relating to claims in his specialist field.

His experience at both Joint Settlement Meetings and, on occasion, mediation in catastrophic and high value injury claims is often relied upon by his solicitors. He is usually instructed to prepare Schedules and Counter Schedules, Agendas and questions to experts in a broad range of cases.

As a sample of the cases in which he has been involved in the last year, the following examples are provided:

Instructed by the Defendant in the first case to appear before the County Court on appeal relating to the conduct of litigation under the new Low Value Personal Injury Protocol.
Instructed by the Defendant to defend a claim (quantum only) of £1.5 million.
Instructed by the Claimant to pursue a claim for personal injuries valued in excess of £1 million.
Instructed by Claimant to claim damages for malignant mesothelioma, in which insurers denied cover and employer was a sole trader who had since died. Issues of successive title and declaratory relief.
Instructed by Defendant to defend a claim of alleged subtle brain injury of a triathlete.
Regularly instructed by insurers to defend claims in excess of £500,000.
Instructed by insurers and claimants with regard to chronic pain cases.
Instructed to advise on a potential professional negligence claim arising out of the conduct of a Fatal Accident claim.

Membership of Associations:

Personal Injury Bar Association

Book BarristerBack to top

Clinical Negligence

Daniel's clinical negligence practice involves, amongst other things, delay in diagnosis of cancer, orthopaedic treatment, dental negligence and negligence arising from the conduct of cosmetic surgery.

Book BarristerBack to top

Fraud - Civil

Daniel has a wealth of experience relating to issues of commercial fraud, not only in respect of individual claims, but also acting for Claimants and Defendants who are involved in multi-party conspiracies. He has undertaken fraud work in the Chancery Division, acting for Defendants who, it is alleged, had committed fraud during the course of their employment.

Book BarristerBack to top

Costs

Daniel is a member of the Bar Council's CFA panel. A costs expert, Daniel has also lectured on the subject at Manchester Law Society events.

His particularly specialism is CFAs and damages based agreements, but he also has a wealth of knowledge in relation to Precedent H and detailed assessment hearings.

Cases

Merrix v Heart of England NHS Trust

District Judge Lumb was tasked with deciding a preliminary issue regarding the extent to which costs budgeting should 'fetter' the powers and discretion of a costs judge at detailed assessment.

Book BarristerBack to top