William Paris – Pupil Barrister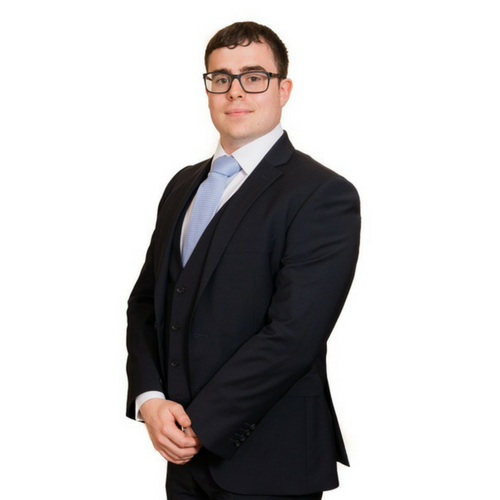 William graduated from Queen Mary University (QMUL) with a 2(i) LLB (Hons), including 1st class in Commercial Law before receiving a major Exhibition and Duke of Edinburgh scholarship from Inner Temple for the BPTC year in which he achieved 'Very Competent'.
Following the BPTC, William worked as a full-time advocate for a local authority before the First-tier Tribunal whilst simultaneously studying for an LLM in Banking and Finance Law at the Centre for Commercial Law Studies (QMUL).
Prior to pupillage, William worked as a judicial assistant at the Court of Appeal to The Rt. Hon. Lord Justice David Richards and assisted on a number of Chancery and Commercial cases.
William is undertaking a commercial pupillage under the supervision of Pépin Aslett. During pupillage, William has worked on cases involving agency law, breach of trust, breach of fiduciary duties, breach of contract, copyright law, data protection issues, as well as company law and bankruptcy and insolvency issues.
Awards and Achievements
Finalist in the George Hinde Moot Competition 2011 (QMUL).
External Moot Master 2011-12 (QMUL).
London Universities Moot Shield –Grand Champion 2012 (QMUL).
Certificate of Merit 2012 (QMUL).
Major Exhibition 2013 (Inner Temple).
Expertise
Company and Commercial
Banking, Finance and Insolvency
Property and Private Client
Company and Commercial

Appeared for the successful claimant law firm in recovering unpaid fees from the defendant company which were due under a legal services contract.
Appeared for the successful company claiming sums due where the defendant alleged duress vitiated the contract and the claimant was stopped from enforcing payment terms, obtained costs.
Appeared for the successful claimant enforcing the terms of a share sale agreement where the defendant alleged economic duress.
Appeared for the successful claimant property security firm in recovering sums due under a security contract and obtained the claimant's costs.
Drafted defence and counterclaim for a claim involving alleged breaches of digital services contracts.
Drafted an application for rectification of the register of company charges.
Acted for the successful company in a breach of contract trial on the small claims track and obtained the amount claimed plus costs summarily assessed.
Advised on the merits of a claim for breach of covenants of repair under a commercial lease.
Drafted particulars of claim for breach of contract.
Advised and drafted particulars of claim in a matter involving the breach of a partnership agreement.
Assisted in drafting particulars of claim in relation to a copyright dispute over computer software involving misrepresentation, breach of fiduciary duties and breach of trust.

Book BarristerBack to top

Banking, Finance and Insolvency

Appeared on behalf of a creditor and obtained substitution to prosecute the petition in the winding up of a company where the debt exceeded £120,000.
Appeared on behalf of a creditor in the bankruptcy petition of a debtor.
Assisted with settling grounds of appeal and drafting the skeleton argument for an appeal to the Court of Appeal in a case involving security for costs ordered against a party where that party was simultaneously bankrupt and subject to a Proceeds of Crime Act 2002 restraint order.
Assisted with settling grounds of appeal and drafting the skeleton argument for an appeal to the High Court in a case involving bankruptcy proceedings brought by the assignee of a debt.
Assisted in drafting the skeleton argument in an insurance dispute referred to arbitration.
Assisted in a redemption action in which the secured lender resisted a redemption action brought by the trustees over assets within jurisdiction but held for a foreign company and which secured both present and contingent liabilities under certain credit facilities entered into by two foreign companies as well as the liabilities of the trustees as guarantors of the debt.

Book BarristerBack to top

Property and Private Client

Appeared for the claimant landlord in recovering possession of a property and unpaid rent including obtaining the claimant's costs.
Appeared for the successful defendant leaseholder in a claim brought by the claimant for unpaid service charges under a long lease.
Drafted particulars of claim for possession and rectification of the land registry register.
Acted for the successful lender in an application under Section 14 of the Trusts of Land Appointment of Trustees Act 1996 for an order for sale of a property charged with the debt. Successfully added the costs of the application to the charges.
Advised on the ability of a beneficiary under a constructive trust to apply for an order that they hold 100% of the beneficial interest in a property conveyed into joint names.
Advised on the ability of a vendor of a property to resist a proposed claim under the Misrepresentation Act 1967 by the purchaser in relation to representations as to the extent of certain rights of way benefitting the property prior to sale.
Assisted with drafting particulars of claim in a claim for rectification of a commercial lease.
Assisted with drafting the skeleton argument in a claim brought under section 7 of the Data Protection Act 1998.

Book BarristerBack to top