Sean Batterton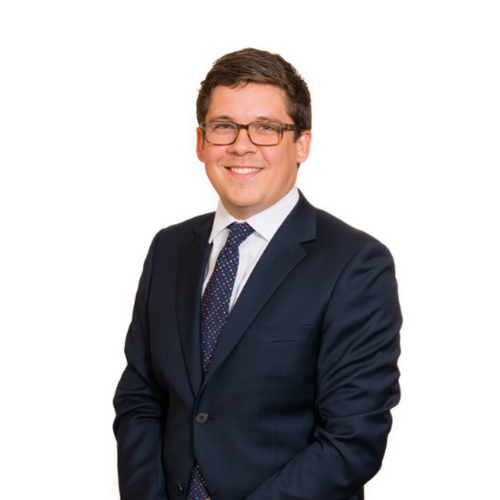 Sean was called to the Bar in 2016 and became a tenant of St John's Buildings In October 2018. Prior to practising law, Sean worked as secondary school teacher in Leeds.
Sean adopts a client-focused approach and has excellent rapport with solicitors and clients. Sean prides himself in approaching advocacy with common sense and analysis, resulting in clear persuasive submissions. Sean has a busy practice, with a developing expertise in employment law. He also undertakes personal injury cases.
Sean has volunteered with the Citizenship Foundation, mentoring students undertaking the Bar Mock Trial competition. Sean recently judged the Liverpool University Bar Society Mooting Competition.
Memberships
Employment Lawyers Association (UK)
Northern Circuit
Expertise
Employment
Personal Injury
Company and Commercial
Employment

Sean has a developing expertise in employment law and is gaining experience in cases involving unpaid wages, unfair dismissal, and discrimination cases.

Book BarristerBack to top

Personal Injury

Sean accepts instructions in all areas of personal injury work. He undertakes work for Claimants and Defendants at all levels.

Sean regularly advises on both liability and quantum and drafts pleadings in employers' liability, public liability and road traffic claims.

Recent Cases

S v LSSS Successfully represented the Claimant in a claim against a local authority after he was injured at work following a road traffic accident.

R v RSA Successfully represented the Defendant insurance company in a credit hire dispute following a road traffic accident. Persuaded the court to significantly reduce the period of hire resulting in the Defendant beating their own Part 36 offer.

MB v ML Successfully represented the Claimant in an Occupiers Liability dispute following an injury on anti-vandal strips in a garden.

Book BarristerBack to top

Company and Commercial

Sean has a particular interest in sales of goods cases. Sean has successfully appeared for Defendants in Small Claims trials on issues of fitness for purpose and satisfactory quality.

Recent Cases

KH v Screwfix Successfully represented a Defendant in a claim involving a faulty shed. Persuaded the court that the shed was fit for purpose and of satisfactory quality. The failures experienced was a result of faulty installation and the instructions for installation were sufficiently clear on the matter.

KC v Tesco Successfully represented the Defendant in a claim involving an allegation of faulty fuel.

F v P Appeared for the Claimant challenging the validity of default notices sent under the CCA 1974.

Book BarristerBack to top