Raquel Simpson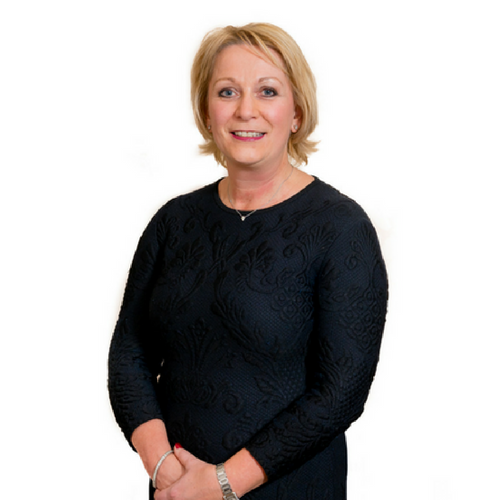 Raquel studied at the London School of Economics and the Inns of Court. She was called to the Bar by the Inner Temple in 1990.
Memberships
Criminal Bar Association
Northern Circuit
Registered Pupil Supervisor
Experience
Between 1992-96 Raquel spent four years prosecuting serious and complex tax frauds as an employee of the Inland Revenue Solicitor's Office. This included:
Giving advice on evidence, case preparation, conduct of Magistrates' Court hearings, Crown Court applications for search warrants and letters of request
Joint prosecutions and liaison with other agencies, including: Customs and Excise, Department of Social Security, Department of Immigration, Serious Fraud Office and the police
Judicial review hearings arising from criminal prosecutions
Advising the conduct and discipline section, preparing internal prosecutions and revising its interview procedure following the introduction of the Criminal Justice and Public Order Act 1994
Representing Solicitor's Office at the Home Office consultation on the new (1996) Codes of Practice
Preparing the Inland Revenue's first extradition
Negotiating disclosure of evidence from foreign jurisdictions
Representing Solicitor's Office at OECD meetings.
Expertise
Crime

Raquel specialises in criminal law. Although she mainly defends she is currently on the Crown Prosecution List of Advocates and Rape Panel.

Raquel regularly acts as a leading junior or a junior acting alone in cases of murder and manslaughter. She has recently been instructed to defend as a leading junior in the first prosecution by HMRC in respect of a Film Tax Credit and VAT fraud.

Raquel is highly organised and analytical. She is approachable by clients and opponents outside court but is a tenacious and compelling advocate once inside the courtroom.

Although based in the North West Raquel is instructed nationally.

Cases

R v Ellis: Defended a man who was accused of breaching his suspended sentence and a restraining order. Ellis was sentenced to 18 months, suspended for two years. The case was covered in the Manchester Evening News.

R v Hannay: Acquitted of rape of cousin. (Tuckers Solicitors)

R v Brown: Acquitted following successful submission of abuse of process/autrefois convict. (Poole Townsend Solicitors)

R v Snook: Acquitted of assaulting wife and daughter. (Slater Gordon Solicitors)

R v Avarvarei: Acquitted of kidnapping following successful submissions of no case to answer. (Poole Townsend Solicitors)

R v Cowans: Appeal against conviction upheld by the Court of Appeal. (CPS Appeals Unit)

R v Stephens: Acquitted of historical sexual allegations of a boy. Preston Crown Court. (Poole Townsend Solicitors)

R v Bradley: Acquitted of date rape. Minshull Street Crown Court. (Tuckers Solicitors)

R v Rayner: Acquitted of rape of child. Manchester Crown Square. (Tuckers Solicitors)

R v Grimshaw: Successful prosecuted historic allegations of rape of foster daughter. Preston Crown Court. (RASSO Lancashire and Cumbria)

R v Redfern: Acquitted of historic allegations of rape of stepdaughter. Shrewsbury Crown Court. (Terry Jones Solicitors)

R v Edwards: Secured a suspended sentence for an historic offence of threats to kills (with an imitation firearm) Preston Crown Court. (Slater Gordon Heelis Solicitors)

R v Middleton: Acquitted of sexual offences with a child. Minshull Street Crown Court. (Hartley Thomas Wright)

R v Rigby: Attempt murder. Preston Crown Court. (Poole Townsend Solicitors)

R v Nolan: "Body in the boot" murder. Led by Peter Birkett QC. Manchester Crown Square. (Tuckers Solicitors)

R v Rahman: Acquitted of Rape in a "Rochdale grooming case". Minshull Street Crown Court. (Tuckers Solicitors)

R v Cairns: Acquitted of Rape of three daughters. Minshull Street Crown Court. (Kevin Nicholas Solicitors)

R v Jessop: Conspiracy to Supply Drugs – Bolton Crown Court. Six weeks (Tuckers Solicitors) The case received national press coverage including The Daily Mail, The Telegraph, and The Mirror.

R v Murray: Manslaughter – Liverpool Crown Court. (Tuckers Solicitors)

R v Sherwood: First HMRC Film Tax Credit Fraud – Southwark Crown Court. (Pannone Solicitors/JMW Solicitors)

R v Abdul Hamid: Banking Fraud (£80 million) – Southwark Crown Court (Kristina Harrison Solicitors)

R v Royle: Murder (Committed while on Bail): Rape (Acquitted) – Preston Crown Court (Poole Townsend Solicitors)

R v Wilson: Attempted Murder – Preston Crown Court. (Poole Townsend Solicitors)

R v Rahman: Acquitted of Gay Rape – Liverpool Crown Court (Bakers Solicitors)

R v Brazauski: Acquitted of False Imprisonment of Ocado driver – Leicester Crown Court (Bakers Solicitors)

R v Boyd: 15-year-old boy acquitted of Rape of two girls – Liverpool Crown Court (Scott Doyle Molyneux Solicitors)

R v Moore: Death by Driving while under the Influence of Drugs – Preston Crown Court (Poole Townsend Solicitors)

R v Blandford: Acquitted of Child Neglect: Money Laundering – Chester Crown Court (Yates Arden Solicitors)

R v Norbury: Blackmail by Prostitute – Chester Crown Court (Hogan Brown Solicitors)

R v Murtagh: Successful appeal against conviction for Child Abduction – Preston Crown Court and Court of Appeal (Morgan Brown Cahill Solicitors)

R v Vaughan: Tax Fraud (Defendant pretended to be deceased) – Manchester Crown Court (Pannone Solicitors)

R v Porter: Insurance Broker acquitted of Insurance Fraud following an Abuse of Process argument – Leeds Crown Court (Pannones Solicitors)

R v Das: VAT Evasion, Vodka distillery – Liverpool Crown Court (Bakers Solicitors)

R v Ziga: Rape of three women – Manchester Crown Court (Richardson Mail Solicitors)

R v Maruntelu: People Trafficking. Acquitted of Rape – Manchester Crown Court (Tuckers Solicitors)

R v Kwao: Acquitted of Assaulting 11-year-old son and wife – Manchester Crown Court (Yates Ardern Solicitors)

R v Stansfield: Head doorman acquitted of Assault – Manchester Crown Court (Harry Boodhoo Solicitors)

Book BarristerBack to top

Regulatory

Raquel is an experienced regulatory barrister. Her work includes Environmental Agency prosecutions, HSE cases, licensing law and license decision appeals, Judicial Review and misconduct in office (police, fire, medical).

Book BarristerBack to top