Paul Treble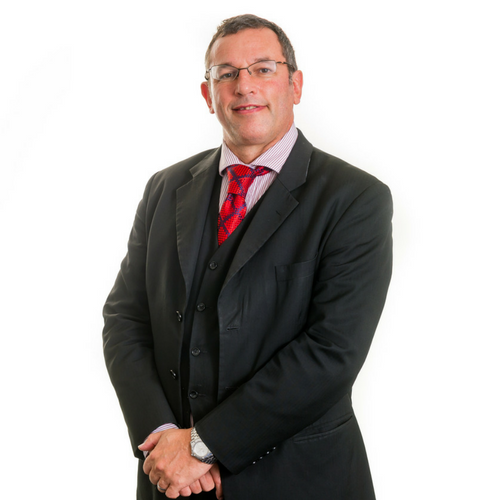 A science graduate, Paul came to the bar via the private sector working with a number of FTSE 100 companies such as British Airways, Glaxo and Nat West.
He was called to the bar in 1994 and since then has developed an extensive practise both home and abroad.
Paul has worked on several high profile cases in common law jurisdictions; most notably a corruption trial at the highest government level in the Falkland Islands.
Expertise
Crime

As an experienced and able advocate, Paul has prosecuted and defended some of the most serious cases on circuit. A trademark of his practice is his personal touch with his clients (or complainants, if prosecuting). His policy is never to forget that one is dealing with an individual or individuals. He is well known for his sensitivity, communication skills and clarity with even the most difficult of clients.

Paul has prosecuted a number of serious matters for both Customs and Excise and the BIS in cases involving insolvency irregularities. Recently he has carved a niche in cases involving vulnerable or disabled clients and complainants and was the one of the first counsel to conduct a trial under the vulnerable witness procedure ("section 28" cases). He now regularly conducts "section 28" hearings and trials.

Recent cases

Sexual offences

Recently Paul has represented a man on trial for serial historical sexual assaults that involved extensive cross examination of nine different female complainants in a trial that lasted several weeks.

Paul recently prosecuted in a sex ring case where a young 14-year-old girl was sexually abused and prostituted by 10 men.

Murder

Paul represented the defendant in a murder trial involving the death of a two-year-old child where the case had issues involving Munchausen Syndrome by Proxy.

Instructed without a leader in the case of a man accused of murdering his wife and burying her in the back garden which ultimately resulted in a manslaughter sentence.

Representing a young woman charged with murder with a sexo-sadistic element.

Armed robbery

Paul was instructed in a multiple defendant armed robbery case which had interesting features relating to "facial mapping" and another armed robbery which involved cell site mapping and vehicle tracking. The thorough comprehension of such evidence is important in mounting a successful challenge to this part of the prosecution case. Paul's scientific background allows him to excel in such cases.

Other recent cases

Paul has represented a chief of police accused of corruption, a famous boy band and several professional sportsmen. He has acted for companies and individuals in proceedings brought by the health and safety executive, the department of work and pensions and the department of environment.

As a seasoned practitioner Paul appears often in the Court of Appeal and indeed he is particularly proud of their lordships endorsement that "Mr Treble has been a great asset to his client".

Book BarristerBack to top

Inquests

Paul also practices in the Coroners' Court. His scientific background has helped him adapt to the inquisitorial system and in particular with the wealth of scientific evidence in such cases. Recently he represented a hospital trust in an eight-day inquest where the deceased had been wrongly diagnosed whilst in police custody and then self-administered opiates in hospital. The case involved exploring the role of medical practitioners working within the police custody suite, the role of the custody sergeant dealing with vulnerable detainees and the practice to prevent self-medication by addicts.

Paul is mindful of the ramifications of a rule 43 order and has been involved in identifying best practice and how procedures can be improved.

Paul was recently involved in a case for the family of the deceased, who passed away in the post-operative recovery room. Preparation for the inquest involved detailed analysis of the pre-operative procedure and operative risk assessment. His sensitive questioning of the doctors concerned was able to give comfort to the family, who at last were able to understand the reason for their loss.

Paul is mindful of the need for sensitivity whether he is acting for the family, individual professionals or a public body, and adopts an objective but compassionate, professional approach. In Paul's experience, people, even those who have suffered unexpected bereavement or have made a fatal error, react best to an honest, realistic and sensitive advocate.

Book BarristerBack to top