Michelle Colborne QC – Associate Member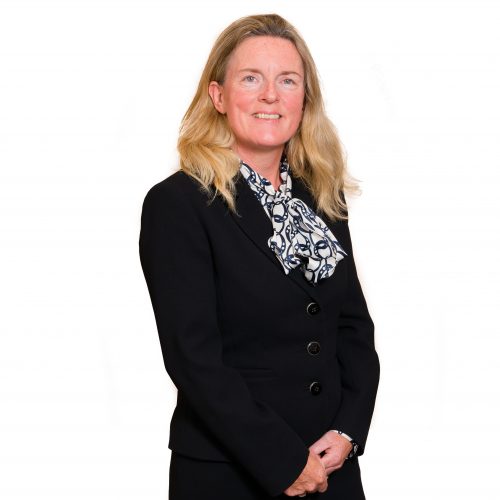 Michelle Colborne QC is a senior barrister and one of the leading practitioners on the North Eastern Circuit, practising in Criminal Law.
Memberships
Criminal Bar Association
Family Law Bar Association
Bar Pro Bono Unit
North Eastern Circuit
NE Circuit Accredited Advocacy Trainer
Seminars
Michelle presents seminars and has spoken at conferences about Child Sexual Exploitation. Most recently she made a presentation to Victim Support Northern Ireland, Vulnerable Witnesses and Empowerment. Michelle is involved in providing guidance and advice on the issues of consent and protection issues to sports clubs seeking to support young players and staff.
Publications
"The Evidence Of Very Young Children" (Broadway Quarterly, 2012) – a discussion surrounding the competency of very young children and the reliability of their evidence in criminal trials.
"Derision For The Omagh Bomb Forensic Witness" (Broadway Quarterly, February 2010) – an examination of the validity of low-template DNA analysis and its use as an evidential tool within the Criminal Justice System.
Expertise
Crime

Michelle is known as a formidable advocate, specialising in cases of homicide, baby death and serious sexual offences. She is much sought after to represent vulnerable clients in cases involving mental health elements as she combines the capacity for intellectual analysis with the ability to represent and deliver advice with sensitivity. Michelle's style of cross-examination incorporates these qualities with insight and precision.

Michelle Colborne QC was standing counsel in the prosecution of "cold case" stranger rapes from the West Yorkshire Unit's inception in 2005 until taking silk in 2010. She successfully prosecuted an historic rape where the victim was 20 years old, had severe physical and learning difficulties and had been lured from the children's home in which she was resident. The case was not investigated until years after the victim's death. Michelle relied upon DNA evidence and expert medical evidence as to the victim's lack of function and her inability to give valid consent (R v Biggins) in bringing the prosecution.

Michelle has a specialist knowledge of DNA evidence and the techniques used in obtaining it, having prosecuted the first case where inter-familial DNA established the identity of the rapist (R v Mahmood).

Notable Cases

Court of Appeal

R v Carey and others [2006] EWCA Crim 17

This appeal is the leading case in Unlawful Act Manslaughter. Michelle represented a teenage Defendant in the Crown Court and before the Court of Appeal charged with manslaughter of another teenage girl who had an undiagnosed heart defect. The case limits the use by the Prosecution of the offence of affray as the "unlawful and dangerous act" in manslaughter cases.

Crown Court

R v Howe (2012, Bradford Crown Court)

This case was the successful defence of a transgender individual who was subject to allegations of historic and recent sexual abuse. The Defendant and witnesses had special educational needs and intermediaries were required throughout the trial. In addition the case involved careful, sensitive cross-examination of a child who was a self-elect mute.

R v Joyce (2011, Bradford Crown Court)

This case featured an allegation of a serious attack on a 2-year-old child, whom at 4 years old was understood to be the youngest witness ever to give evidence at trial.

R v Lindo (2011, Bradford Crown Court)

Michelle Colborne QC (leading Nigel Hamilton) acted as leading counsel for the prosecution where the major issue was loss of control. The Defendant had brutally killed his partner, the mother of his children, storing her body in a suitcase for 2 months whilst assuming her identity via Facebook and telephone contact. The Defendant was convicted of murder.

R v Bellfield (2011, Leeds Crown Court)

In this case Michelle (leading Abigail Langford) defended a woman with severe mental health difficulties who killed her baby whilst in a psychotic state, believing that their deaths were imminent.

R v Bake and Pearce (2011, Leeds Crown Court)

Michelle successfully prosecuted the parents of a 10-month-old child for allegations of systematic abuse culminating in brain injuries and a perforated bowel. Neither parent admitted causing any harm to the child and the nature of the allegations necessitated the calling of 26 witnesses by the prosecution in order to deal with highly complex medical evidence.

R v Harland and Ray (2010, Bradford Crown Court)

This was the successful prosecution of a murder where the victim was a vulnerable adult living in a homeless hostel in Bradford. After killing the victim the Defendants cleaned both the victim and the scene in order to stage his death as having occurred through natural causes. In the event, both Defendants pleaded guilty at the close of the Prosecution case.

R v Anderson (2010, Sheffield Crown Court)

Defence of a vulnerable adult in a multi-handed conspiracy to murder and supply of drugs.

Book BarristerBack to top