Martyn Walsh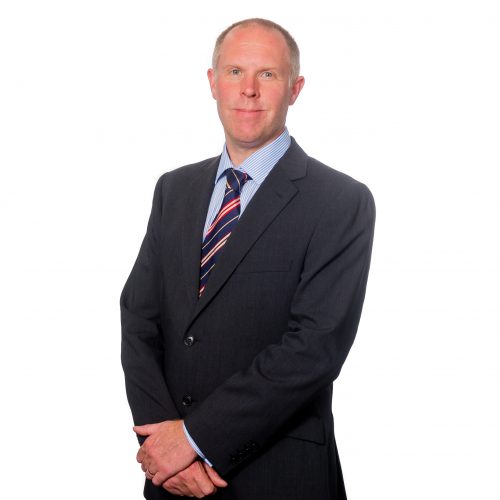 Martyn practised as a solicitor for seven years at a well-respected practice in the North West before being called to the bar in 2017. He specialises in criminal law.
Martyn started practice being involved in high value fraud cases involving cases brought by HMRC and the Serious Fraud Office. He qualified as a Solicitor Advocate in 2009 and enjoyed a successful career as a Crown Court Advocate, representing a wide range of clients at the Magistrates Court and the Crown Court.
Martyn also has extensive experience in cases involving drugs conspiracy, serious assaults ranging from common assault to Section 18 GBH, robbery, possession of firearms, historic and child sexual offences.
Martyn accepts work from the Crown Prosecution Service and is a Grade 3 prosecutor.
Memberships
Criminal Bar Association
Lincoln's Inn
Mentor for students of Manchester Metropolitan University
Expertise
Crime

Cases

R v S (October 2020): a Prosecution of a male for nine counts of Burglary Dwelling, convicted and received a six year sentence.

R v M (April 2020): Defending a Section 18 Domestic abuse allegation involving hostile witness and expert medical evidence.

R v L (ongoing): Defence Led Junior by another member of chambers, large scale, multi-handed drugs conspiracy linking Newcastle and Liverpool.

R v M (June 2017): Sexual assault of a child under 13 – historic sex abuse, ABE and Section 28 procedures.

R v T (June 2017): Section 18, special measures.

R v H (March 2017): Rape, involving legal argument on jurisdiction, ABE editing, vulnerable victim, re trial in July of same year.

R v S (October 2016): Drugs Importation, 42 days in length, multi handed, PII applications, telephone evidence and surveillance all involved, extensive schedules including sequence of events, unused material, third party applications, international evidence, calling and cross examination of experts and Police.

R v R (February 2016): Causing Death by careless driving – a difficult case involving a tragic death of a young man on a motorbike, lengthy cross examination of expert witness, family members from both sides present throughout.

R v VS (February 2015): Sexual Assault of child, sensitive familial allegation with the full Section 28 procedure engaged.

R v MN (June 2014): Conspiracy to Supply Class A drugs, a multi handed case which was dismissed at half time by the Trial Judge, the decision was appealed by the Crown and later determined by the Court of Appeal. The trial continued to conclusion. PII and disclosure addressed including drafting of skeleton arguments.

R v ST (November 2014): Rape, issues of consent and misidentification during a party, cross examination of vulnerable victim using special measures, previous sexual behaviour explored.

R v MH (July 2013): Conspiracy to Supply Class A drugs, a multi handed case with large page count including schedules, raw telephone data, PII applications, bad character applications, cut-throat defence.

Book BarristerBack to top