John Chukwuemeka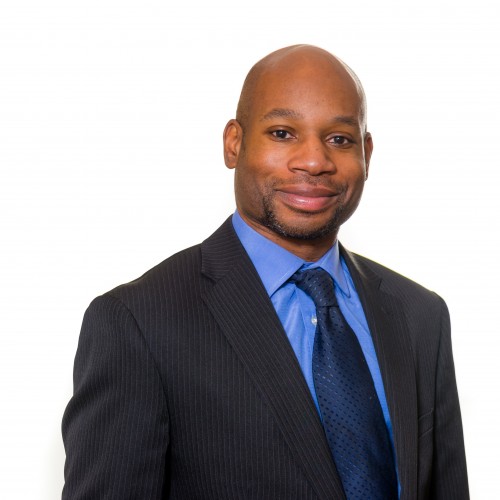 John has experience of public and private law proceedings in the family proceedings, county court and the high court.
Mr Chukwuemeka is also a very experienced criminal practitioner. He is instructed to prosecute and defend in a broad spectrum of cases including the most serious offences of robbery, drug trafficking, offences under the sexual offences act and crimes of violence.
Mr Chukwuemeka is efficient and has good communication skills. In addition he has the ability to understand and deal fairly with individuals from all walks of life.
Professional Memberships
FLBA
Merseyside Medico-Legal Society
Expertise
Crime

John's experience of undertaking public law children work and public interest immunity work for local authorities has meant that he is not only child-focused in the management of a criminal case but also aware of the type of information contained in family case papers that might be relevant to a criminal case. This transferrable knowledge and experience is of great assistance when meeting or questioning child witnesses and advising professional clients of the type of documentation to seek from local authorities or the family proceedings court in relation to documentation filed as part of the proceedings.

He undertakes confiscation – Proceeds of Crime Act work for both prosecution and defence.

He also has experience in prison law work, which includes representing the interests of prisoners charged with breaches of the prison rules at prison disciplinary hearings. He also provides formal advice as to whether a prisoner may seek leave of the Divisional Court to apply for judicial review of parole board decisions, disciplinary decisions and categorisation and segregation.

He has also undertaken defence work in relation to a number of cases prosecuted by the government agency DEFRA. By way of example he was led in a case in which he represented a farmer in relation to charges under the Trade Description Act, regulation 26 of the Cattle Identification Regulations 1998 (CIR) and regulations 5 and 7 of the Cattle Database Regulations 1998 (CDR) laid in the alternative. The farmer faced an indictment relating to 22 charges under the Trade Descriptions Act representing allegations of false tagging of cattle. The alleged specimen charges of breaches of the regulatory offences (he was said to have committed 150 offences) reflected his failure to report the death or movement, off farm, of cattle.

Cases of note

Mr Chukwuemeka represented the interests of the CPS in the reported case of R (on the application of F) – v- CPS and Chief Constable of Merseyside Police [2003] EWHC 3266. The case concerned an application for judicial review of a decision to pursue a prosecution against a youth, in circumstances where the youth had denied his guilt at interview and sought to be dealt with by way of final warning post-charge.

Book BarristerBack to top

Family - Children

John acts for parents and local authorities in care and adoption proceedings and has a particular interest in care proceedings involving learning disabled parents. This work also involves physical, sexual and emotional abuse of children.

He also acts for parents within private law proceedings in matters of contact, residence, parental responsibility, non-molestation and occupation orders, specific issue orders and prohibited steps orders.

Book BarristerBack to top