David Polglase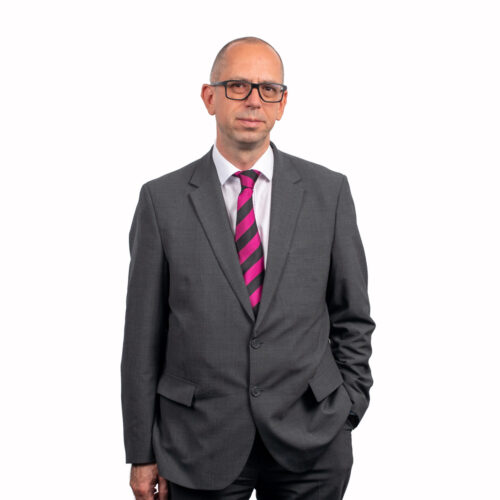 David read Jurisprudence at Exeter College, Oxford University. He completed the Bar Vocational Court at the Inns of Court School of Law with a 'very competent.' He was called to the Bar by the Middle Temple in 1993.
David worked in house for solicitors' firms in London, Birmingham and the North West before starting pupillage.
David is a criminal practitioner who prosecutes and defends in cases across the whole spectrum of offences in the criminal calendar. He is a CPS Grade 3 prosecutor and is on the CPS lists for Rape and Serious Sexual Offences and Fraud.
Many of David's cases, whether prosecuting or defending, involve vulnerable witnesses and defendants. He has been involved in cases using the procedure under section 28 of the Youth Justice and Criminal Evidence Act 1999 from the start of the pilot scheme in Liverpool. David frequently works with registered intermediaries in these cases.
David has detailed knowledge of the ancillary orders that arise for consideration in many of his areas of practise, including Proceeds of Crime and Sexual Harm Prevention orders.
Expertise
Crime

Sexual Offences

David regularly defends and prosecutes serious sexual offences. His case load involves recent and non-recent offences.

R v O

Prosecuting. Rape of intoxicated woman specifically targeted by defendant. The case involved careful presentation of evidence showing that she was incapable of consenting, and scientific evidence showing intercourse had taken place despite the defendant's protestations to the contrary.

R v JH

Prosecuting. Section 28 case. Defendant raped an extremely vulnerable stranger after befriending her in the street. Defendant had been on licence from his last rape sentence for just over one week.

R v C & F

Defending one of two men charged with rape when both were much younger and competing in sport at a high level. Complex issues of consent arising from group sex that had started consensually.

R v RH

Defending a vulnerable man, profoundly deaf since birth and without speech, charged with multiple allegations of making indecent images of children and voyeurism.

R v K

Prosecuting a man alleged to have breached a number of terms of a clumsily worded Sexual Harm Prevention Order. Early advice allowed a sensible package of pleas to be accepted, allowing the judge adequate sentencing powers and to consider a defence application to vary the order to make it clear and workable.

R v DJ

Prosecution of man charged with non-recent offences against his daughter. The case involved careful consideration of the evidential test in light of complex expert evidence on false/recovered memory syndrome and Eye Movement Desensitisation and Reprocessing.

Fraud

David has considerable experience of prosecuting and defendant various frauds and other types of dishonesty offences. These have recently included 'crash for cash' road traffic accident frauds, tax frauds and benefit frauds.

Operations Igneous and Jambuster

Prosecution of linked multiple defendant CIS tax fraud cases. Main defendant conspired with others to submit inflated claims for tax rebates, and involved others in laundering money. Careful consideration of how to frame the indictments was required, as well as how to present detail in a manner that would not lose the jury.

R v KB

Prosecuting theft from employer of postage stamps totalling well over £100,000.

R v G, T & W

Prosecuting family members who had conspired to claim insurance monies after setting fire to a car. Case involved analysis of cell-siting evidence to establish movements of parties before, during and after the fire.

R v JL & ML

Prosecuting couple for benefit fraud used to fund lavish foreign holidays. Husband had secreted considerable funds in overseas bank accounts.

R v AW

Defending woman who exaggerated illness to commit benefit fraud over a number of years, including whilst working for the DWP as a benefits adviser. POCA involved argument over husband's interest in property.

R v WO

Defending man who had ignored or tried to fob off HMRC for over six years. Careful analysis of the evidence from the Crown eventually meant the defendant listened to robust advice.

R v B, G & M

Prosecution of three shop workers making fraudulent returns of clothing to the store where they were employed. Third defendant eventually pleaded guilty after other two said they would give evidence for the Crown.

Violence

David's practice includes dealing with offences of robbery, violence, including child cruelty and neglect.

R v SS

Defending mother of three children accused with their father of sustained violent cruelty and neglect. S28 case also involving interpreters, intermediaries for children and defendant. Numerous applications for disclosure and for permission to use documents made to the Family Division of the High Court.

R v JC

Section 28 case. Defending grandmother accused of deliberately burning her granddaughter's hand after a row about the best way to cook noodles.

R v SM

Prosecution of vulnerable woman who stabbed her partner after sustained domestic violence in relationship. Charged with s18.

R v JW & others

Defending youth in serious allegation of street violence between two families from the travelling community.

R v LM

Defending young man charged with multiple domestic robberies in order to steal expensive and high-powered cars. Defendant fought with lone female house owners.

Firearms/Drugs

David is frequently instructed to prosecute and defend in cases involving drugs, guns or both. These involve conspiracies, street dealing, supply into prison, including by person and drone.

Operation Meta

Prosecuting Bootle gang responsible for sophisticated cannabis growing operation. Firearms found at cannabis farm. Main defendant suspected of involvement in street shooting in broad daylight in Liverpool.

R v KW

Prosecuting burglar who was found on arrest to have been in possession of loaded handguns and was also 'minding' assault rifles and ammunition.

R v S, H, P, K, H & P

Prosecuting conspiracy to supply cannabis by teenagers to pupils at a public school.

R v CB & Others

Defending leading conspirator who was supplying ecstasy tablets to teenagers across the Wirral, often through other teenagers.

Book BarristerBack to top