Charles Austin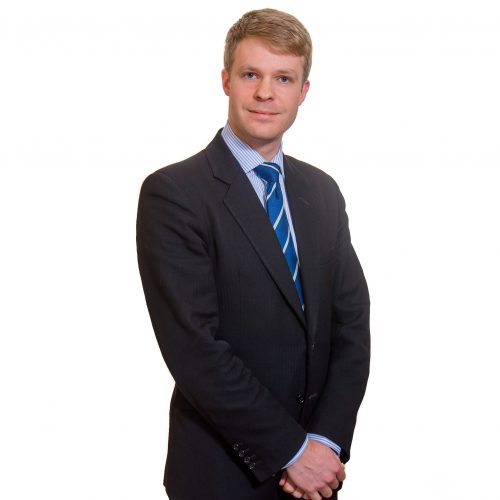 Education
LL.M. The University of Cambridge (Pembroke College)
BVC – Very Competent
Scholarships
Hubert Greenland Scholarship, Lincoln's Inn
Sir Thomas More Bursary, Lincoln's Inn
Publications
'The writing's on the wall… the legal consequences of signatures' In Brief (August 2016.)
'She should have died hereafter: when is death caused in law by breach of duty?' Clinical Risk (2015) Vol 21, Issue 5 pp. 87-91.
Appointments
Welsh Government NPS Panel.
Prior to joining chambers, Charles worked as a college tutor/lecturer at the University of Cambridge (St. John's College), focusing on tort law and the law of obligations, and as a Researcher at the University of Oxford. While at Oxford, he looked into the theoretical structure of tort law and its position within the law of obligations; in addition to this he was part of an empirical study of contributory negligence in the 21st Century.
Expertise
Personal Injury
Company and Commercial
Personal Injury

Charles practises in all aspects of personal injury and has experience in a broad range of areas including road traffic accidents, accidents at work and occupier's liability. He undertakes advocacy at all stages from interim hearings to appeal. He has a busy paper practice and is regularly instructed to prepare advices (both as to liability and quantum), particulars of claim and schedules of loss.

Rubner v Sajjad (Manchester County Court before HHJ Main QC): Charles successfully represented the Claimant on an appeal against a strikeout in which it was argued that the court acted ultra vires in removing the case from the portal due to the retrospective nature of the decision in Philips v Willis.

Book BarristerBack to top

Company and Commercial

Charles undertakes a broad range of commercial chancery work including advisory, drafting and advocacy. He has appeared in multiple trials, applications and case management hearings. He has experience in a number of areas that fall within the ambit of commercial chancery including, breach of contract, unjust enrichment and restitution, fiduciary obligations, consumer law, construction, insolvency, bankruptcy, and tort based liabilities including negligence, nuisance and conversion. He also has experience in the more traditional areas of chancery including, easements, profit-à-prendre, injunctions and trespass.

Act on Carbon v Freedom Renewables Ltd & Suffield (Nottingham County Court before HHJ Godsmark QC): Charles acted for the Defendant on a two-day multi-track claim in which the Claimant alleged fraudulent misrepresentation on behalf of the Defendant. The claim centred around the Green Energy Initiative and contracts entered into to provide cavity wall insulation.

Book BarristerBack to top