Ben Stanley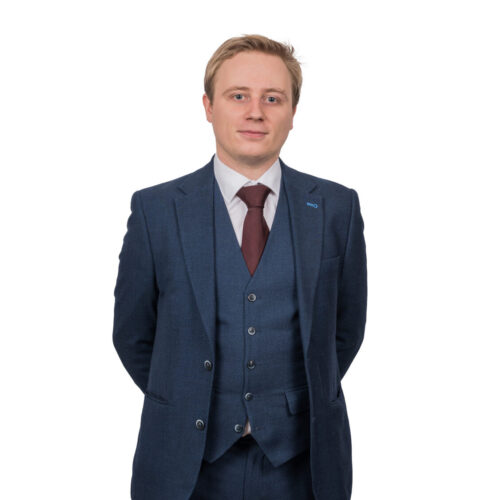 Ben is a Criminal Practitioner. He completed pupillage with the CPS in Merseyside in 2020 and was an advocate for the CPS in the Magistrates Court and the Crown Court.
Ben worked in the CPS Crown Court team charging and managing cases. Ben has an in-depth knowledge of the CPS, and has dealt with cases starting as early as advising on police investigations and up to dealing with sentences and ancillary orders.
Since joining Chambers Ben has been instructed as Prosecution and Defence counsel on a range of Pre-Trial, Sentence and Trial hearings. Ben has also represented the Probation service and Defendants in relation to breach proceedings.
Expertise
Crime

Ben has dealt as trial Counsel on matters relating to sexual offences, domestic abuse and drugs supply.

Ben is approachable and professional, and has represented the CPS at the North Liverpool Community Justice Centre dealing with cases involving mental health issues. Prior to qualifying, Ben engaged in charity work providing support and assistance to vulnerable persons, skills which he has developed to establish a foundation for working with a wide range of clients.

Crown Court

R v M: Secured a suspended sentence order for a Defendant charged with eleven counts including two counts of possession with a bladed article.

Magistrates Court

R v S: Represented a youth Defendant, who suffered from mental health difficulties, for a trial of threatening another with a bladed article. Raised serious objections to the Crown's application for an adjournment due to ongoing issues, and upon the adjournment being refused no evidence was offered by the Crown.

R v T: Successful prosecution of multiple domestic assaults. With the aid of an interpreter, Ben assisted a vulnerable victim (who had learning difficulties) through his evidence to secure a guilty verdict.

R v W: Successful prosecution under Animal Welfare Act in which a Defendant had neglected their dog.

R v M: Successful prosecution of protestor under COVID regulations. One of the earliest prosecutions under this legislation.

Book BarristerBack to top