Join Us
St John's Buildings has a clear strategy to tackle the changing legal market. We focus on exceptional support and administration, high quality advocacy and reliable service delivery. As a result we have been successful in building on our reputation for winning and servicing work.
What does St John's Buildings offer?
We are one of the largest barristers' sets in the country, with proven expertise across all areas of law

Our barristers have access to and have appeared in some of the leading cases in the English and Welsh courts and internationally

We have an ambitious strategy for the future and are actively pursuing that strategy
This strategy is underpinned and enabled by our values, which define how we behave collectively and individually, to clients and to colleagues
In partnership with Advanced Legal, we have developed a market-leading solution to secure electronic document management for barristers, enabling cases to be presented in court without paper briefs.

We have received Cyber Essentials Plus accreditation for our IT security

We are an inclusive and supportive chambers, with a focus on wellbeing, cohesion and professionalism, receiving a certificate of wellbeing from the Bar Council
Our in-house business development and marketing teams are ensuring we are positioned to win further prestigious and high-value contracts and cases
We have a continuing programme of investments including regular IT refreshes

We provide access to a comprehensive online library, provided by Bloomsbury Professional, Lexis Nexis and Thomson Reuters

We are based in four of the UK's best and most appealing cities, offering exceptional living standards.
We have developed a Member Prospectus which outlines the benefits and costs associated with being a member of SJB. Download your copy here.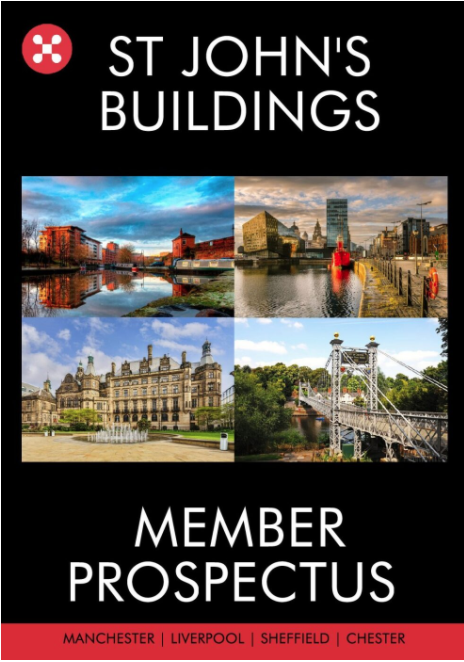 Click here for information for Junior Tenants
Click here for information for 3rd Six Pupillages
Click here to view clerking and support vacancies
Click here for Pupillage and Mini-Pupillage information
Click here for Work Experience opportunities
OUR VALUES
Service Excellence
We are proud to have been recognised as Chambers of the Year on numerous occasions and continue to apply the same high standards across all sites.
Our barristers and staff are committed to delivering high quality services and support to all of our clients.
We don't rest on our laurels, but continuously seek to improve our services.
Approachability
Our clients say we are friendly and approachable.
We provide a supportive service and environment to clients, members and colleagues.
We are always exploring ways to ensure our services are accessible and welcome Direct Access clients.
Community
Our barristers and staff work together to provide a seamless service to clients.
Our barristers enjoy collegiate support across practice groups and sites, sharing their expertise to develop others.
Welfare is high on the agenda in Chambers and we have been recognised for our work in this area by the Bar Council.
Equality, diversity and inclusion are critical to Chambers' success, both as a workplace and service provider.
Agility
Forward thinking - we scan the horizon and talk with market leaders about technical opportunities to enhance our services.
We continue to adapt to market needs and challenges to ensure continuity and to provide the services our clients want and need.
We embrace new technology enabling our barristers to work anywhere in the UK and radically reducing our use of paper.