Timothy Brennand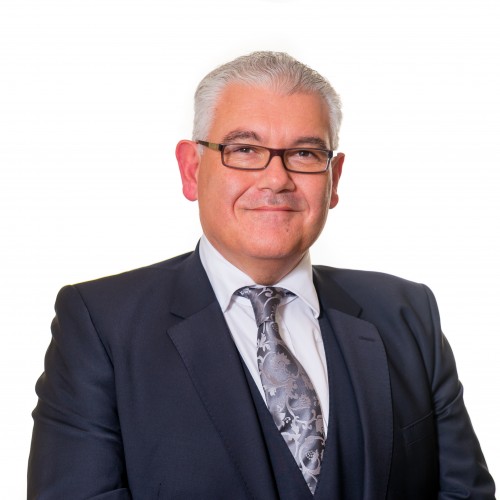 Criminal law specialist. Regulatory law practitioner.
Instructed as both leading and junior counsel in serious criminal cases across the United Kingdom.
Experienced practitioner in Regulatory law – GMC, Health & Safety, Trading Standards and Coronial Inquests.
Tim is a busy practising barrister specialising in serious criminal cases conducted at the Crown Court both for the Crown Prosecution Service and a significant number of defence solicitors (his practice mix is 50:50 prosecution and defence). He undertakes leading work (acting as leading counsel in murder, drugs and complex fraud cases) and has experience of all aspects of criminal work from homicide to white collar crime. He has particular experience in allegations of sexual misconduct/historic abuse.
Tim is widely recognised as being sensitive and approachable in difficult and emotive cases. He has a wealth of experience representing families in Coroners' Inquests.
Further, Tim was one of the first Circuit practitioners instructed by Field Fisher Waterhouse to present GMC actions within their Professional Conduct Committees in Manchester. He is a senior, high profile member of one of the largest sets of chambers in the country – having started his career within one of the smallest (Manchester House).
As a former member of the Bar Council Tim is "media trained" and has been a regular contributor on BBC Northwest, BBC radio, Granada News.
Tim is the longest serving practitioner to assist the MMU on their BPTC course – lecturing in Criminal law and Evidence/Procedure; Professional Conduct and Ethics. He is a trained advocacy teacher – regularly employed by the Northern Circuit and Gray's Inn.
Tim's reputation is for solid, reliable and comprehensive assistance to all professional clients in all disciplines; calm, reasoned and practical advice for all lay clients as well as sound judgment that underpins his robust advocacy, a formidable tactical sense, sensitive witness handling and fearless cross examination.
Memberships
The Hon. Society of Gray's Inn
The Northern Circuit
Criminal Barrister Association
Northern Circuit Free Representation and Advice Service
Inquest Lawyers Group
Appointments
Junior of the Northern Circuit 1990
A Former Secretary of the Northern Circuit 1996-1999
Trustee – Dallam School War Memorial Trust
Northern Circuit Panel Member to the Professional Conduct Committee of the Bar Council
Category 4 Prosecutor for the Crown Prosecution Service
Prosecuting Counsel to Professional Conduct Committee of the General Medical Council
Gray's Inn Mentor and Northern Circuit Advocacy Master
Expertise
Crime

Tim specialises predominantly in Crown Court cases – instructed by CPS Manchester, Lancashire, Cumbria and Merseyside and defence solicitors both on and off Circuit in Courts at every level of the spectrum – but the caseload tends to the higher end of the scale of seriousness. These cases involve homicide, motor manslaughter, sexual misconduct, misuse of drugs, people trafficking, offences against the person. He has a considerable background in high level fraud and corruption cases, financial services law, multi-jurisdictional confiscation/forfeiture and proceeds of crime applications, money laundering and misconduct in a public office.

With an extensive background in medico-legal cases, Tim has a strong reputation in dealing with cases that involve mentally impaired offenders/witnesses.

Tim's extensive experience extends to regular appearances before the Court of Appeal Criminal Division, Judicial Review at the Administrative Courts, jury and non jury inquests, GMC Professional Conduct Committee work.

Tim acted on behalf of Time Warner and Granada Television in a national Trading Standards prosecution concerning the programme Coronation Street.

Regularly instructed in multi-handed cases of complexity including serious and organised criminal activity. The management of complex evidence, disclosure, privilege and unused material is a speciality.

Tim's work in 2013/2014 included a series of high profile historic sex abuse cases at Carlisle Crown Court (R v Rev Ronald Johns; R v Cook; R v Williams; R v Hamilton). The prosecution of the defendant Andrew Moran (featured in BBC's Crimewatch programme and who had been listed in the top 10 of the UK's "most wanted") as well as the prosecution of his accomplices (R v Harvieu and others Preston Crown Court). Defence work has included the successful defence in R v Sean Nolan – Liverpool Crown Court (attempted murder and firearms offences). In a "landmark case" – Tim defended in R v Tallat Ashar (the "cellar girl case") in the ground breaking POCA application that made national news.

Cases

Peter Lander-Jones v Greater Manchester Police Authority [2001] EWCH Admin 189: (a test case on the legality of the first sex offender prevention order imposed in the UK)

DPP v Butler [2010] EWHC 669 (Admin): (Judicial Review – road traffic signage in which the law report contains the exchange: "TOULSON LJ: Mr Brennand, thank you very much, you have given us a very able demonstration of how to make bricks without straw!")

R (Lee and Wells) v Secretary of State for Justice [2009] UKHL 22: (representing the CPS at the Court of Appeal – guideline case of legality of IPP sentence regime)

R v Craig Bennett [2009] EWCA Crim 1925; AG's Ref No 43 of 2009 [2010] 1 Cr App R (S) 100: (guideline case on the approach to life sentence/IPP in cases of the utmost gravity)

R v Cairns and others [2013] EWCA Crim 467: (Leverson LJ – guideline case – sentence and the basis of plea)

R v Andrew Moran [2016]: Prosecuted Andrew Moran at Liverpool Crown Court. Mr Moran had escaped from court in 2009 while on trial for armed robbery. The case received nationwide news coverage including: BBC News, Sky News, ITV News, Daily Mail, and the Mirror. Mr Brennand's prosecution arguments were quoted heavily in the Manchester Evening News.

Book BarristerBack to top

Inquests

Tim has recently represented families in Coroners' Inquests in relation to deaths that have required investigation into medical, police, prison and Army conduct.

Book BarristerBack to top

Regulatory

Tim has experience of regulatory work in his capacity as prosecutor to GMC actions within their Professional Conduct Committees in Manchester. This included allegations of professional misconduct by reason of sexual impropriety, incompetence, dishonesty, bogus research, malpractice – all of which has contributed to his ability to marshal complex medico-legal issues before the Panel.

Book BarristerBack to top